4 Reasons To Standardize Your Enterprise Office Kitchen Program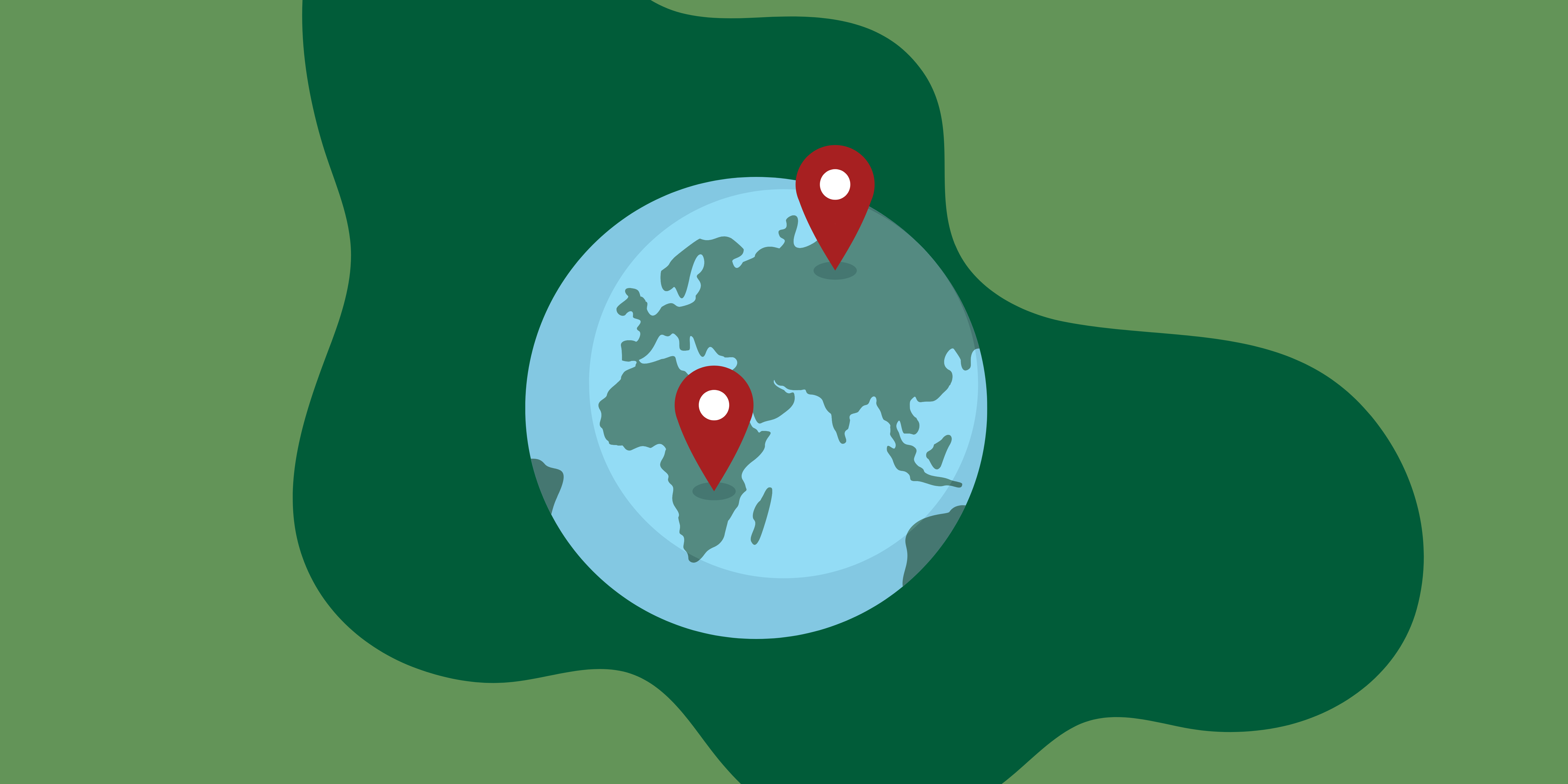 Using your office kitchen to coax employees back into the office? For global or national companies, that can quickly become a headache. Without the right corporate food delivery provider and technology, you'll be fielding emails from multiple vendors, attempting to rein in out-of-control spending across locations, and dealing with complaints from employees when their favorite products are out of stock yet again.
The logistical and financial chaos of running a multi-location office snack program can leave a bad taste in anyone's mouth. And for a long time, inefficient systems have been considered the norm. But it doesn't have to be that way.
If you're reading this, there's a good chance you've bitten off more than you can chew. Or, you want to unify your office kitchen and pantry operations but are stuck on where to start. In this article, we'll offer up advice for streamlining your F&B program to create a sweet and seamless experience—no matter which office you snack in.
But first, why does it matter?
How The Office Experience Entices Workers To Return To The Office
In a post-pandemic workplace, it's more important than ever to welcome your team back with the sense of community and belonging they crave. Social connection is the number one thing employees miss about in-person work, according to a 2023 report by Indeed. And what better way to foster connectivity than by helping them break bread together?
A food and beverage program can help entice hesitant employees to come back to the office. In a 2022 ezCater survey, the majority of respondents (65%) said they'd work on-site if there was free lunch, and 23% said they'd return to the office full-time for this perk!
Even better, for companies with multiple offices, creating a standardized F&B program can cultivate a strong culture that remains consistent whether an employee decides to drop into your downtown office or your midtown one.
Why do you think Doubletree is so famous for its freshly baked cookies? To date, the hotel chain has given away 483 million chocolate chip cookies, and 34% of recipients have mentioned that cookie, unprompted, to someone else. Doubletree's iconic cookie shows the power not only of food, but also of a consistent food-inspired experience. By welcoming every guest with that warm treat—its familiar, sweet scent wafting through the air at every location from Manhattan to Maui—the hotel ensures that travelers know exactly what to expect. On top of that, travelers look forward to that experience.
The same is true of a standardized F&B experience for employees. Now that many multi-location national and international brands have transitioned to a hybrid model, most employees have the option to work from any of the company's locations. When workers know they can fill their stomachs (and their social cups) with catered meals or delicious snacks, no matter which office they commute to, they'll be delighted to be back at work. Help set expectations by creating a cohesive experience across locations.
Global consulting firm McKinsey uncovered nine elements that create a positive employee experience, and one of them is the physical environment (i.e., ensuring that employees' surroundings feel comfortable). Through thoughtfully designed F&B fixtures—like in-office cafés or well-stocked pantries—you can craft a physical environment that's more alluring than an employee's own home. EzCater reports that 81% of company leaders believe offering free meals and snacks is the number one way to encourage workers to come into the office, and 46% of employees say they want a fully-stocked snack pantry in the workplace.
McKinsey also found that people reporting a positive employee experience have 16 times the level of employee engagement of those with a negative experience and are eight times more likely to stay. So not only is a standardized F&B program good for employees, it benefits employers too.
4 Benefits of Standardizing Your Office Food Service Program
There are many ways to create a consistent employee experience—so why focus on food? Because it pays off in tangible (and tasty) ways. Here's how:
1. Improves employee productivity
From morning coffee to bottled green juice, each employee has a set of foods that they know help them perform their best. You can help your employees refuel in the ways they need by providing a diverse array of kitchen and pantry staples, including fresh fruits and veggies, microwavable meals, and soft drinks. You can also demonstrate your commitment to serving everyone by keeping diet and allergy-friendly snacks, including gluten-free and vegan options on standby.
2. Strengthens company culture
We often hear about "watercooler moments," but what about beverage case moments? No longer limited to water, employers who use an F&B service can provide a plethora of refreshing drinks, from LaCroix to nitro cold brew to Red Bull. The exchanges that happen among coworkers while refueling at the snack bar are absolutely priceless. By providing beverages, fresh produce, and treats, you draw your employees to a single space where they can sit down together as a team and share food, rather than going it alone at their desks or at home.
"From an evolutionary anthropology perspective, eating together has a long, primal tradition as a kind of social glue," explained Cornell professor Kevin Kniffin. "That seems to continue in today's workplaces."
That's certainly been true for Crafty's clients. When Numerator started catering meals on Wednesdays, attendance for lunch doubled, and executives took notice.
3. Boosts employee engagement
If you've stepped foot inside of a company where employees are less than satisfied, you understand that how a workforce feels about the place they work can significantly impact the entire business. The companies with the strongest employee engagement have happy team members who feel valued and aligned with the business's mission and goals.
A study by Zippa shows that Employees with the highest levels of engagement are 87% less likely to leave their employer voluntarily. Meanwhile, 69% of employees reported working harder if they felt better appreciated.
Offering healthy, delicious food makes it easy to show employees that you care about their well-being and are mindful of how and when they spend their money. At a time when food costs are high, providing complimentary or low cost meals sends a bold message. The more you help your employees connect to the business, the more likely they will stay with you long-term.
4. Fuels Talent Acquisition
In a 2022 Sharebite survey, 61% of respondents said they'd consider leaving their employer for a comparable job and salary at another company that offered free meals. That number rises to 71% for employees under the age of 40. Young workers are used to perks and see food as a fundamental part of well-being, a quality they're looking for their employers to prioritize.
Getting dumped for a company with better food? Ouch. When you create a consistent, enthralling F&B experience across offices, you'll never have to know that heartache.
5 Ways Crafty Can Help You Centralize Your Office Pantry and Catering
1. Easily track inventory and operations at every location
Put down the paper and the pen. With the right corporate food service provider, your team will no longer have to manually track what's in stock across your locations and place orders ad-hoc. From London to Los Angeles, you'll not only know when the mixed nuts need restocking, but you'll actually see that your provider has taken care of the problem on your behalf.
Crafty's technology suite makes it easy to see when it's time to reorder and automatically triggers new orders when stock gets low, so you'll never run out of the good stuff.
"With the client dashboard, all the information I would ever need is right there," says Danielle Vitale, Workplace Coordinator at Nuro. "I know exactly what is going on at each of our offices with inventory, spend, and deliveries."
2. Visibility into your budget spending at each office
Most vendors make it difficult to manage spending across multiple offices. Instead, you're forced to keep up with different invoices and points of contact in a process that can make accounting for your global food service program a nightmare. Protect your bottom line by partnering with a partner like Crafty that consolidates billing and allows you to create and manage budgets.
Modern tech-enabled providers, like Crafty, will even let you generate payment profiles, allocate and track spend for each location, and run reports across products, sites, and programs. Having tools and partners that help you stick with your budget helps you to avoid overspending and will make you a fan favorite of the accounting team.
3. Streamline communication and operations
Why waste time juggling multiple corporate food delivery providers when you can work with a single reliable one? When partnering with a centralized food service platform and provider, you're working with and speaking to one team of experts who are uniquely dialed into your needs. Whether you require additional support for an on-site event, want to add a new program like corporate catering, or want to grow your office snack program in a new location, the right partner will be able to grow and serve your operations smoothly.
NerdWallet was able to consolidate from four vendors down to just one central partner with Crafty. They enjoy working with a national team of office kitchen experts and prefer the centralized dashboard that offers transparency into their operations.
As Dakota Blakely, Head of Real Estate and Workplace Services at NerdWallet, puts it, "We've been promised [transparency] from other vendors before, but Crafty is the only one that has actually delivered."
4. Save time and money on your office kitchen program
In an environment of job reductions and tightening of the purse strings, it's more important than ever to be critical about where you put your resources. Look for a partner that helps you alleviate tedious administrative tasks from your lean workplace team, while offering transparency. See where your time and money is being spent to ensure a solid return on investment.
Companies using Crafty reduce time spent on administrative tasks by 50% by bringing on our concierge team members and using features like our annual budgeting and reporting. They also cut overages by about 3% annually thanks to our Proof of Delivery and Inventory Management tools.
5. Ensure a positive, cohesive office experience across locations
One of the biggest challenges of managing a corporate food service program is creating a consistent experience regardless of which office an employee works from. While large global players in this space promise a standard delivery experience at each location, they significantly underdeliver when it comes to visibility, scalability, and overall service and care.
Inconsistency will undermine your ability to provide a cohesive and engaging office kitchen experience for your entire team. How do you know what gluten-free products are available at all locations for your gluten-intolerant team members? How do you easily rotate products that represent the diversity in your workplace culture? How are you able to stay on top of the on-site experience across sites, while working remotely?
Even more so, these big players don't offer any sort of employee engagement tools that can draw your team closer to your F&B program and back into the office.
That's where Crafty comes in. On top of providing the right tech tools, we provide the people and services to bring your office food service vision to life across all locations.
"At one point, Crafty came in over a weekend and did an aesthetic refresh, installed new shelving and plants, and completely transformed the space," shares Brett Fay, Regional Director of Workplace at Yelp. "On a daily basis, they consistently maintain that beautiful aesthetic with labels facing forward and everything staying clean."
Choose the Right Office Food Delivery Provider
Sit Back, Relax, and Snack
Crafty provides both the service and the technology you need to craft a workplace your employees love. Our clients enjoy up to 20% in efficiency gains each year by reducing time spent on operations and cutting costs from over-billing and over-ordering.
So instead of juggling emails from multiple vendors, you can enjoy prompt and simple communication with just one (us!). Instead of burning through your budgets, you can wisely manage your money across locations with smart reordering suggestions and insightful reporting available at the click of a button. And rather than complaints, get ready to hear your workers sing the praises of that awesome new office snack station that's always fully stocked with their go-to foods and drinks.

Scale Your Office Kitchen Program!
Elevate the office experience with Crafty's reliable office food service programs managed inside one easy dashboard.