NerdWallet signed on with Crafty when they needed help reopening offices in several locations throughout the United States. We helped them whittle down from many vendors down to one across all locations. With our technology leading the way, they are able to manage their food and beverage program like never before.
Testimonial provided by Dakota Blakely, Head of Real Estate and Workplace Services at NerdWallet.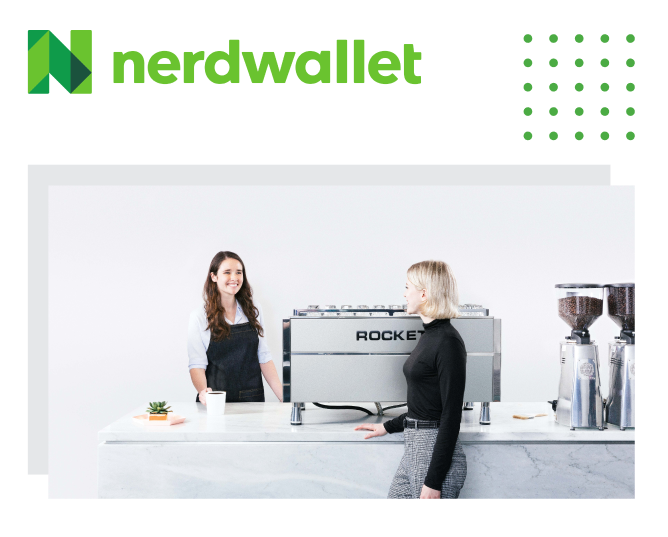 How did you get introduced to Crafty?
We actually received a cold email from you. One of the things that compelled me to open up your site was your logo. I thought it was great, and the more I read about what Crafty does, the more I was interested.
We had stopped our food service program when the pandemic hit. We were looking to resume services soon so it was a combination of good timing and cool design that got me. We wanted to change the way we approached our food and beverage program, and Crafty offered a different approach than I'd seen before.
I got connected with your leadership team and really enjoyed the conversation, and the rest is history.
LOCATIONS SERVED
Nationwide
INDUSTRY
Technology
PROGRAMS
Kitchen
Cafe
Why did you end up choosing Crafty?
We chose Crafty for a number of reasons. The first thing is that Crafty really understood our needs. We previously had four vendors to handle all of our food and beverage needs, and working with Crafty meant we could consolidate that down to one vendor across all our locations. We wanted to get everything under one umbrella because that's just so much easier for me.
I also loved the transparency that Crafty's technology provided. My team and I can see exactly what's going on in each location within the dashboard in real-time. We'd been previously promised that kind of technology from other vendors, but it was never delivered. With Crafty, that tech was available from day one.
I also really appreciate how hands-on the leadership team is. Normally, the big wigs step back and pass off the business once a sale is won. That has never happened with Crafty. We have our Account Managers, and they are fantastic; but if I reach out to one of the CEOs directly, they always get back to me in a timely manner and make sure I'm taken care of.

"I've been promised transparency through technology before by other vendors but no one has actually delivered on it until Crafty."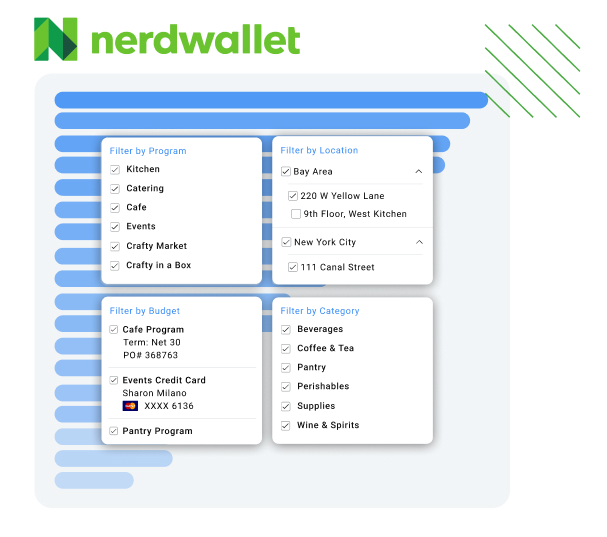 How do you find the operational aspects of Crafty?
We've had zero complaints from our locations, which is how I gauge success. No news is good news when it comes to operations on the ground.
If we are missing something or we need something on the fly, Crafty has been super creative and responsive in getting us what we need, so we're really happy.
Our Account Management Team makes sure there are no disruptions to our programs, and that's the biggest win.
What are your thoughts on Crafty's technology?
Crafty's tech is huge for me and my team. I get to watch our budget in real-time. I know we're on target. All I have to do is log onto the dashboard to see anything and everything that I would want.
My team uses it in a more granular way, which is great too. I look at more of a bird's eye view, and they are able to see all the products we offer, make sure we have a good variety in each location and know every detail of what we are ordering.
The great thing about Crafty's tech is that we all have access to the same dashboard. If I'm out, anyone can run the reports I usually run. It all goes back to transparency, which again, we've been promised from other vendors before, but Crafty is the only one that has actually delivered.

No matter your office location or size, Crafty can help you build a food & beverage program that your company will love. If you're interested in learning how we can bring your vision to life, share your contact information and we'll be in touch.
Read more Crafty client spotlights

NextRoll brought Crafty on board when they transitioned to a remote working model during the height of the Pandemic. Now, transitioning to a hybrid working environment that includes remote and in-office employees, Crafty is here to stay.