Daily Office Food Service
Looking for a full-service treatment? Look no further. With Concierge, Crafty experts are onsite daily to support your robust food and beverage program. We'll handle everything from orders, deliveries, inventory, heavy restocks, equipment maintenance, food and beverage program management, and beyond.
Complete Food Service Management
Crafty takes food service operations off your plate, so you can use that time elsewhere
Daily On-Site Service
Order and Inventory Management
Daily Restocks & Product Merchandising
Regular Equipment Upkeep & Maintenance
Routine Quality Control Checks
One Central Platform
Visibility Into Daily Task Completion
Product Catalog & Consumption
Budget Spend Tracking
Monitoring Trends, Feedback, & Program Success
Unlock 35+ Hrs/Week In Time Savings
The people and the platform under one umbrella
Tasks Per Kitchen

Avg. Estimates Calculated from Crafty Data

Before Crafty

Avg. Weekly Time Spent

After Crafty

Avg. Weekly Time Spent

Orders, Deliveries, & Inventory

7

0

Product Restocks

10

0

Coffee Brewing & Wipe Downs

5

0

Equipment Management

10

2.5

Vendor Communication

5

2.5

Financials & Reporting

2

0.3

Employee Requests & Questions

1

0.2

Total Time Spent

40 Hours

5.5 Hours

Total Hours Saved: 35 Hours
On-Site Crafty Team Member
F&B
Specialist,
Haley Webster

Haley manages F&B inventory, restocks, kitchen and pantry organization, and equipment upkeep while also…
• Working with on-site baristas in the office café
• Maintaining kitchen operations & aesthetics
• Helping employees best utilize the program
• Managing and troubleshooting any hiccups
• Instituting program improvements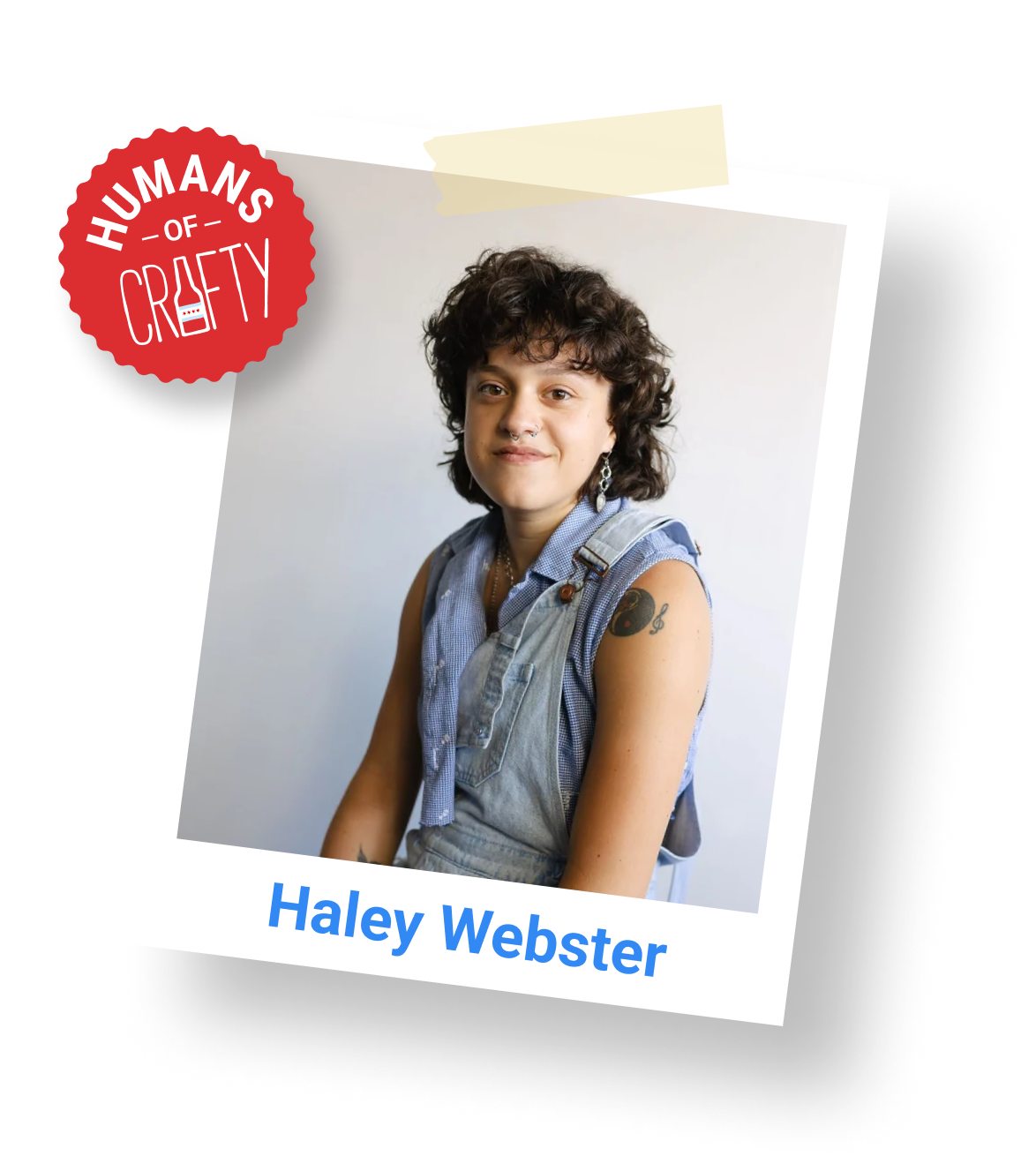 What market is this concierge food service model available in?
Crafty has established concierge clients in the following areas:
Atlanta
Boston
Chicago
Denver
Kansas City
Las Vegas
NYC Metropolitan Area
Portland
San Francisco Bay Area
Seattle
St. Louis
Washington DC
For cities outside this list, reach out to our team for more information. Crafty is constantly growing to help clients streamline their office food service nationally.
How many Crafty team members are on-site in my office?
We work with you to scope out your vision to find the ideal team solution within your budget. Our team typically takes these factors into account:
Kitchens: Amount of office kitchen or pantries per office and per floor.
Displays: Size of your display areas such as fridges, snack station, etc.
Equipment: Pieces of equipment like coffee machines, water machines, kegs, etc.
Traffic: Estimate your office traffic throughout the week.
Touches: How many touches do we need to give each area throughout the day.
Once we figure out the daily scope of work, we can propose the number of team members we recommend for your space. The more of the above, the more team members we would recommend.
What is not included in Crafty's concierge program?
Crafty is all about running the most efficient office food and beverage program for the top workplaces. To ensure you get the best service possible, below is a list of functions that our concierge team does not support:
Janitorial Services: Our team does take out your office kitchen trash, but does not clean other work areas like desk cleaning, desk trash, mopping floors, or cleaning the restrooms.
Dishes: Our team provides a light wipe-down around office kitchen equipment, but does not load dishwashers or hand wash employee dishes.
Laundry: Crafty does not provide laundry support.
Corporate Catering Setup And Other Food Services Support: If you are working with other catering providers or corporate food service vendors, we understand. But unfortunately, our Crafty team will not execute on behalf of other organization's services.

P.S. If you are looking to fulfill your catering needs, we partner with ezCater, the leading national provider of corporate catering solutions. When you choose us together, we'll consolidate your ezCater program billing directly in our dashboard.
How much does Crafty Concierge cost?
Learn more about our food service pricing to find the ideal program for you. For Concierge, we require you to get in touch with our team to discuss your specific needs.
No matter your office location or size, Crafty can help you build a food & beverage program that your company will love.