Streamline Your Office Kitchen & Pantry
Not too much, not too little. The "just right" on-site service package for your small to medium-sized offices! With each visit, Crafty experts take care of your orders, inventory, merchandising, and upkeep, so you don't have to. Don't delay; delegate your time-consuming food service tasks to our team of specialists.
Your Office Kitchen Sidekick
Consistently Scale Your Food And Beverage Program

Orders
Automated Ordering
and Delivery

Inventory
Perfectly Organized
Storage Areas

Merchandising
Restocks of Your Favorite
Snacks & Drinks

Upkeep
Wipe Downs &
Equipment Upkeep
Transparency Inside One Central Platform
Let Crafty Crunch The Numbers
Get real-time visibility into your office snack and beverage program to make data-driven decisions.
Get the following information for your company as a whole and for each individual office:
Product Catalog
Budget Tracking
Automated Ordering
Consumption Data
Operation Reports
Client Support
Average Time On Site: Up To 90 Minutes
Flynn starts his day early, traveling to a variety of Crafty client sites to do the following:
Order Delivery
Organize Stockroom
Office Pantry & Fridge Restock
Light Equipment Upkeep
Surface Wipe Downs
Inventory Management
Next Order Placements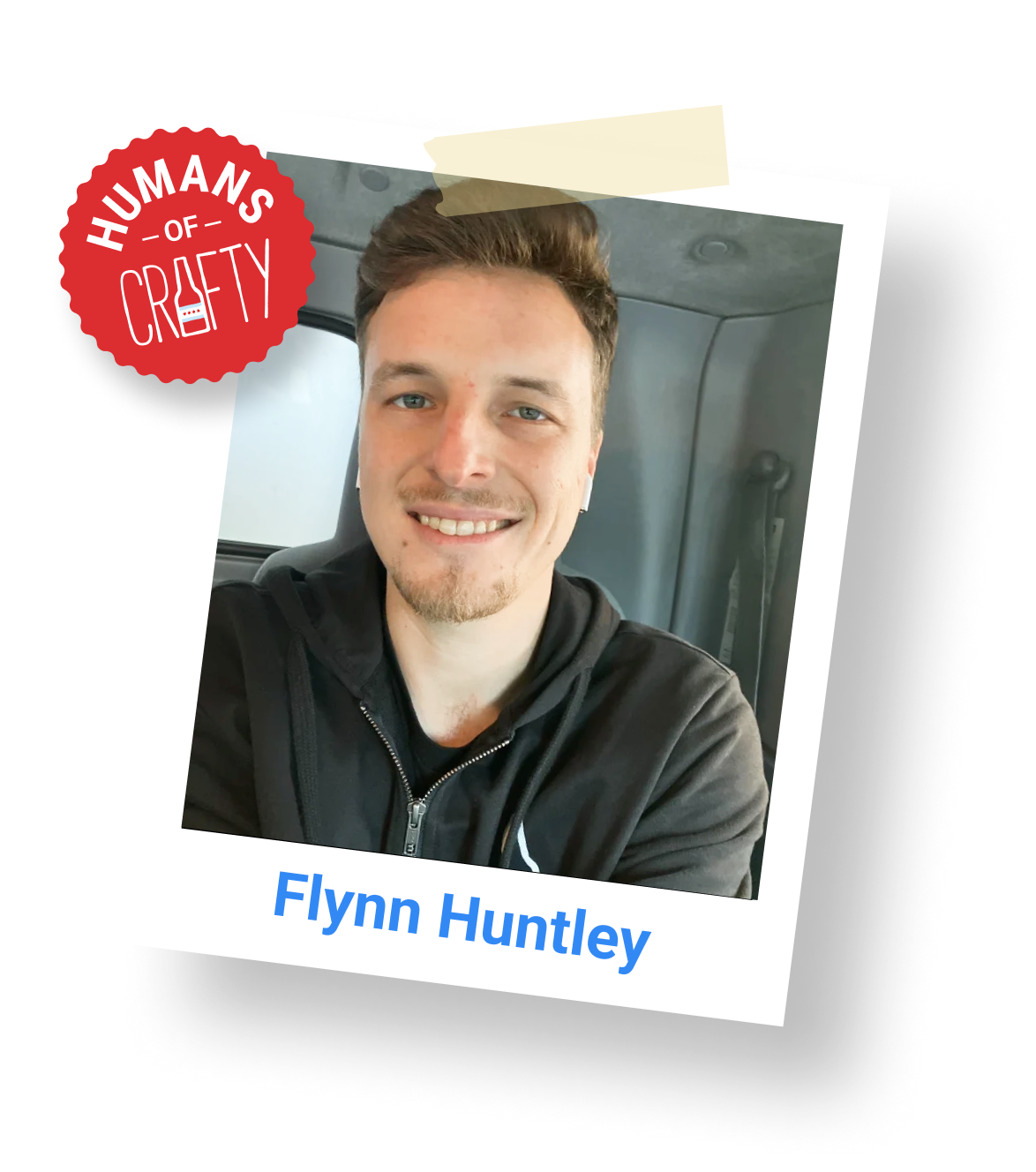 What if I have a workplace team?
Delivery+ is a great option for companies with an on-site workplace team as it extends their bandwidth to focus on other company initiatives.
On the days Crafty delivers your order, our team will unload into the stockroom, restock your shelves, manage your inventory, and do some light equipment upkeep.
As our team is only there for a limited time a few times a week, your workplace team is still responsible for tasks like the following:
Light restocking throughout the day or on days Crafty isn't there
Light equipment upkeep throughout the day or on days Crafty isn't there
Regular cleanings like running the dishwasher, wipe downs, etc.
Facilitating any catering activities or special events
Our team works closely with your workplace team to ensure the program is running smoothly. We collaborate on future orders and provide them with the tools they need to track program success inside one central dashboard.
How many times a week can Crafty deliver?
Crafty tailors your delivery schedule based on your office kitchen budget, and works with you to find a frequency to ensure your pantry is always well-supplied without excess inventory piling up, saving you money in the long run. The larger your pantry budget, the more frequent your delivery schedule is.
What will be completed during each visit?
The standard Delivery+ visit includes around 90 minutes of service where our delivery specialists efficiently accomplish the following tasks:
Order Delivery
Stockroom Organization
Restock Office Pantry & Fridge
Light Equipment Upkeep
Surface Wipe Downs
Inventory Management
Next Order Placements
If you need more robust daily service, check out Crafty Concierge.
What type of equipment upkeep is included?
Equipment upkeep varies depending on the size and number of office kitchens we need to service along with the amount of equipment in each kitchen. Here's a quick rundown of the equipment upkeep:
Kegerators: Tap new keg, test pour, check gas, and replace as needed
Bean-to-cup: Refill beans and powders

Bevi's:

Check and refill bibs, check gas, and replace as needed
How much does Crafty Delivery+ cost?
No matter your office location or size, Crafty can help you build a food & beverage program that your company will love.