The Ultimate Guide to Organizing an Office Snack Station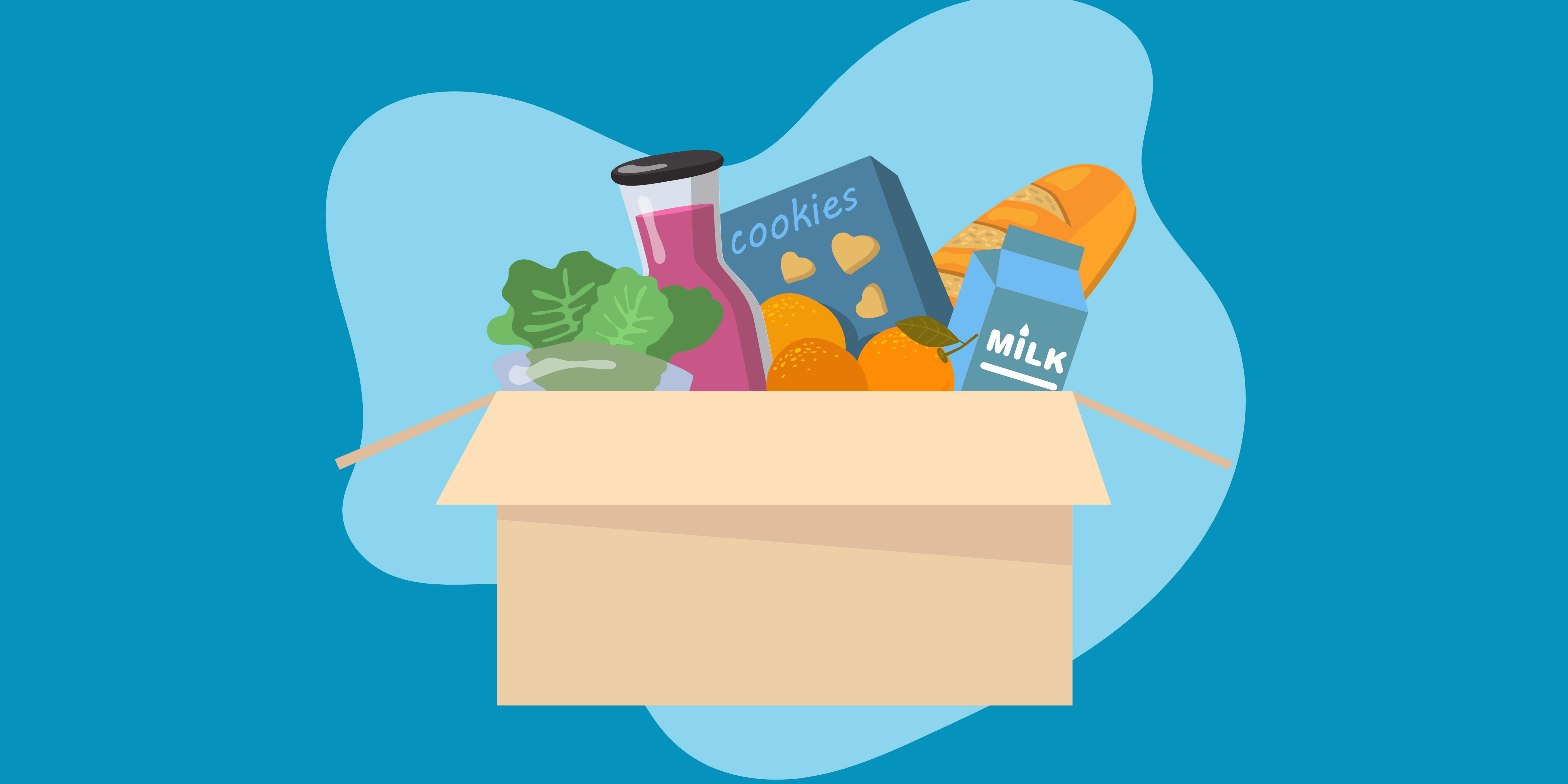 The secret's out: C-level executives have realized that complimentary office snacks are no longer a nice-to-have. They can be game changers for any workplace. Why? Over the last few years, employees have become more vocal about the workplace benefits they want and value. At the top of that list are meal perks.
Less enthusiastic companies may opt for vending machines or random grocery store hauls. But if you're reading this, you're probably more interested in solutions that delight employees, appeal to various dietary needs, and make you stand out as a competitive employer.
A well-organized and stocked snack station is the quickest route to success.
In this guide, we'll share our tips for organizing a winning snack station. You'll walk away with everything your team needs to build, maintain, and create the space, as well as make it a company culture hub.
Trust us, once you go snack, you'll never go back!
What Is An Office Snack Station?
If the term 'snack station' is new to you, you're not alone. Snack stations are accessible displays where you can lay out fresh and packaged food for employees to enjoy throughout the day. The best office snack stations are easy to interact with, so no one ever has to unlock a door or grab a ladder when hunger strikes. Snack stations can be as large or as small as you'd like and fit seamlessly with your workplace aesthetic.
Snack displays are quickly becoming a fixture at the world's leading companies and gaining a reputation for their ability to satisfy a variety of needs. They're not just about food–a good setup creates a relaxing place where coworkers want to interact. The right aesthetic can brighten up your office, and the right selection of snacks can underscore your company's commitments to DEI, sustainability, or other causes. Keep reading to learn how.
What Is The Benefit Of Having Office Snacks?
Unfortunately, some businesses are still steeped in old-school ways of providing snacks, with that one sad box of stale donuts doing the heavy lifting. Employees are forced to overlook their preferences, and meals are treated as a consolation prize rather than a benefit.
When your people aren't presented with decent snacking options, they'll spend valuable time off-site seeking out better options or choose to work from home where they have access to the foods they like.

Spoiler Alert: The benefits of having an office snack station go far beyond sustenance.

Research has shown that well-fed employees work harder and produce better work than their counterparts. More than that, the ability to gather creates stronger social bonds between coworkers and can break down hierarchical barriers such as those between the C-suite and managers.
Trend or Trusted Tactic?
What we consider a "coffee break" dates back to post-World War II, when business owners realized that setting breaks with access to quick bites helped employees beat the mid-afternoon slump. In the early 2000s, Silicon Valley startups gave out free meals to encourage coworkers to mingle. They noticed that food-based interactions opened up new opportunities to improve company culture.
Researchers have spent years exploring the relationships between food and friendship. They've found that breaking bread builds trust and cooperation, and sharing experiences strengthens long-term bonds.
How coworkers feel about each other will show up in everything they do together, from participating in meetings to collaborating on projects. Colleagues with close bonds are more willing to share ideas, think outside the box, and help each other complete tasks.
How Work Snacks Boost Morale
Food has a more significant effect on our mental state than we acknowledge. Take a second and think back to the last time you had a lousy meal or waited too long to eat. How was your mood? How motivated were you?
Imagine how drained and unmotivated your employees feel when they go without eating. Snack stations are the perfect way to ensure that employees respond to their body's needs quickly and efficiently.
In addition to how employees feel about work, food can also impact the way we think about the workplace. A successful snack program can increase happiness, encourage employees to come into the office, and even motivate employees to recruit others to your organization. Yes, they're that powerful.
Provide Variety and Interest
If you really want to wow your employees, invest in a variety of snack options. We don't mean just satisfying different tastes–though we strongly suggest adding options for everyone from spice lovers to the sweet-obsessed. You should also take dietary restrictions into account, such as keto, vegan, and halaal. Luckily, there are snack delivery companies (hint, hint) that make it easier than ever to fill the office snack station with delicious dietary-conscious versions of office favorites.
Office Snack Station Ideas to Consider
Now that we've convinced you a snack station can take your office to the next level, you're probably wondering how to create one efficiently. With your busy schedule, you can't afford to take the time out to make it happen. No matter how critical it is to improve your office culture. Good news: you don't have to do it alone.
Add a Suggestion Box
Wondering what snack options will get your employees excited? Ask them! Rather than asking once, a suggestion box at the snack station allows you to continuously get input from your employees on what snacks they'd like to see and what snacks deserve a goodbye.
At Crafty, we make it even easier by taking the suggestion box digital with Crafty Explorer. With Explorer, you can give your employees more control by letting them browse snack options, submit requests, and vote on new products. Think of it like a fun game where the other players are your coworkers, and the rewards are edible.
Pro tip: Make the suggestion box anonymous so everyone will feel comfortable giving their honest opinion.
Designate a Snack Star
When it comes to having snacks ordered, organized, and restocked, it's best to get everyone's opinion and then assign one person to manage all of the related duties. Leading businesses take the snack duties off an individual's hands by partnering with a full-service snack provider to manage ordering, delivery, and even resupply when the stock snack station gets low.
Make Remote Employees Feel Included with Snack Boxes
We firmly believe that all workers should enjoy "office" snacks, whether in the workplace or working remotely. Inclusion in your growing snack culture will make them feel like a valuable part of their team and ensure that they have access to the same productivity-enhancing foods as other employees. You'll also lighten their grocery shopping burden and help them overcome the decision fatigue many remote workers experience around mealtime.
Does sending a variety of snacks to your remote employees sound time-consuming? Don't stress! Full-service snack delivery companies will ship out exciting custom snack boxes to all your employees, no matter how spread out your team is.
How To Create An Organized & Appealing Office Snack Display.
Your kitchen setup can hugely affect whether your employees actually use it. The goal is to have an appealing display of diverse food options in a convenient location to encourage coworkers to eat healthily and share some time.
Tip #1: Choose a Strategic Location
The location of your snack station can make or break its overall success. When deciding where to put your snacks, it's best to work backward. Where do your employees go often? What area gets the most foot traffic?
The kitchen or break room are excellent options for housing snacks, but other nooks and crannies may work better. Don't just think about your team's existing habits, consider the habits you also want to encourage. Sometimes, the best place for a snack station is along a heavily trafficked hallway or near an outdoor patio where employees stop to get fresh air. Other times it's in places where people don't normally intersect. For example, if Product and Marketing sit on opposite sides of the office, a snack station at an overlooked halfway point may lead to exciting cross-departmental collaborations.
When in doubt, partner with a food and beverage solution provider that maps out your space. They'll use modern technology and superior people skills to recommend the best location for your workplace.
Tip #2: Choose the Right Display
A good snack station needs the right type of furniture. Otherwise, you will be forced to lay things out haphazardly. It's a bit like going to the grocery store. Are you more inclined to buy the cereal that's stocked nicely on a branded shelf, or the smushed container someone accidentally left by the register?
Tables are excellent for arranging work snacks because they allow people to interact as they browse through the snack selection. With this option, you can entice your employees by using a unique tabletop display filled with an abundance of snacks. You can also create signs with themed messages around the holidays or information about select snacks. A little counter space can go a long way.
At Crafty, we're obsessed with the way shelves can be used to create a massive snack wall. Check out this snack wall we created for Yelp's corporate office! A snack wall gives your employees a full, eye-level view of everything available (and makes the snacks even harder to resist!).
Tip #3: Arrange Your Snacks for Healthy Eating
When our eyes see delicious food, our bodies can't help but react. If we see colorful, enticing healthy options, we gravitate toward them. If you want to replicate that feeling at the office, you can arrange your snacks according to their nutritional value.
The healthiest snacks should be front and center, while the least nutritious options should be a bit out of sight. For the less-healthy snacks, you can use jars or store them in drawers. This way, your coworkers naturally reach for the snacks that make them feel better. Don't deny employees the right to indulge, but let them know health-friendly alternatives exist if they'd like them.
Pro-tip: These days, healthy snacks are available in colorful, modern packaging and taste just as delicious as traditional, not-so-healthy options. An easy way to provide the most popular healthy snacks is to use a snack delivery service that carries all of the leading healthy options.
Tip #4: Find an Easy Inventory Tracking System
When it comes to keeping the snack station supplied, there are a couple of things to keep in mind:
What's your headcount across your office location(s)?

How many people do you anticipate coming into your office(s)?

How many snacks do you want to order and keep in stock?

How often do you want to rotate snacks?
After that, it's all about monitoring your snack supply and making necessary changes as needed. This can sometimes be daunting for those responsible with other office management tasks.
The best snack providers will do all of your snack management for you. At Crafty, we've created a dashboard that consolidates all of your ordering and spending data, sets intelligent thresholds for re-ordering, and houses recommendations based on your employee consumption and preferences. You can change or add to your custom snack delivery anytime, so you're always in control of what you get.
Tip #5: Consider Snack Crates
Need a way to order a variety of work snacks quickly? Have a satellite office that needs less variety than your main hubs? Then snack crates might be just what you're looking for!
Snack delivery companies can make it quick and easy for you to get a delicious assortment of snacks and have them delivered on a custom schedule that works best for you. At Crafty, we even allow individual employees to do snack shopping themselves and select their favorites!
Some employers like leaving snacks in neatly arranged boxes for employees to grab. If you want to take it to another level, we offer snack crates so companies can create a more branded experience in the office kitchen.
What Are Good Snacks For The Office?
It's not hard to make your office snack station a healthy food haven; you just have to know how to choose suitable options. Below are a few of our favorite healthy office go-to's.
Protein and Meal Replacement Bars
Protein bars are one of the tastiest and most convenient ways to feel satiated at work. They give your employees long-term energy rather than a quick burst that leaves them hungry after 30 minutes.
Protein bars usually come in delicious flavors like chocolate chip cookie dough, crunchy peanut butter, and mint chocolate and are small enough to throw in a bag or nibble on discreetly during a meeting.
Fruits and Vegetables
Fruit and veggies are packed with the fiber and vitamins your employees need to sustain their energy levels and continue doing what they do best. Not to mention, how satisfying it is staring into a colorful assortment of produce.
We're not just talking about fresh fruits and vegetables! Dried fruits and crunchy dehydrated veggies are some of the best ways to have your office enjoying a wide variety of healthy snacks (without ever buying any perishables!).
Healthy Drinks
When thinking about ways to keep the office snack station healthy, it's easy to overlook one important area: beverages.
There are a ton of delicious drinks that are tasty and full of health benefits, like creamy non-dairy cold brew, coconut water, herbal elixirs, and sparkling flavored waters.
More importantly, your office should encourage your employees to drink more water. Sometimes when we're reaching for a snack or coffee as an afternoon pick-me-up, we're actually just dehydrated and in need of good old-fashioned aqua.
Dehydration has a substantial effect on our cognitive function. And, when you're already dehydrated and drink caffeinated drinks instead, you'll wind up even more thirsty than when you started.
The Ultimate Office Snack Station is Clicks Away
If you don't offer snacks at work, your employees are left to carry the load. And if they don't have access to food in the office, their work performance and livelihood will ultimately suffer. We've all been there before. When you're hungry, you can't think straight.
Of course, setting up a snack station can sound a lot easier than it is. Finding the time to implement a whole new office routine and stick to it can be a lot more challenging than it looks. At Crafty, we take all the hard parts off of your hands by helping companies create a custom cafe selection, beautiful and enticing office snack and produce displays, and taking care of all the upkeep too!
We'll happily give you a custom quote based on your location and needs. Contact us for more information or to get started today!

Elevate Your Office Snack Experience!
Crafty helps the top workplaces streamline operations, make data-driven decisions, and elevate their culture through food and beverage at the office (and beyond).