Elevate your office coffee station by learning from your favorite coffee shop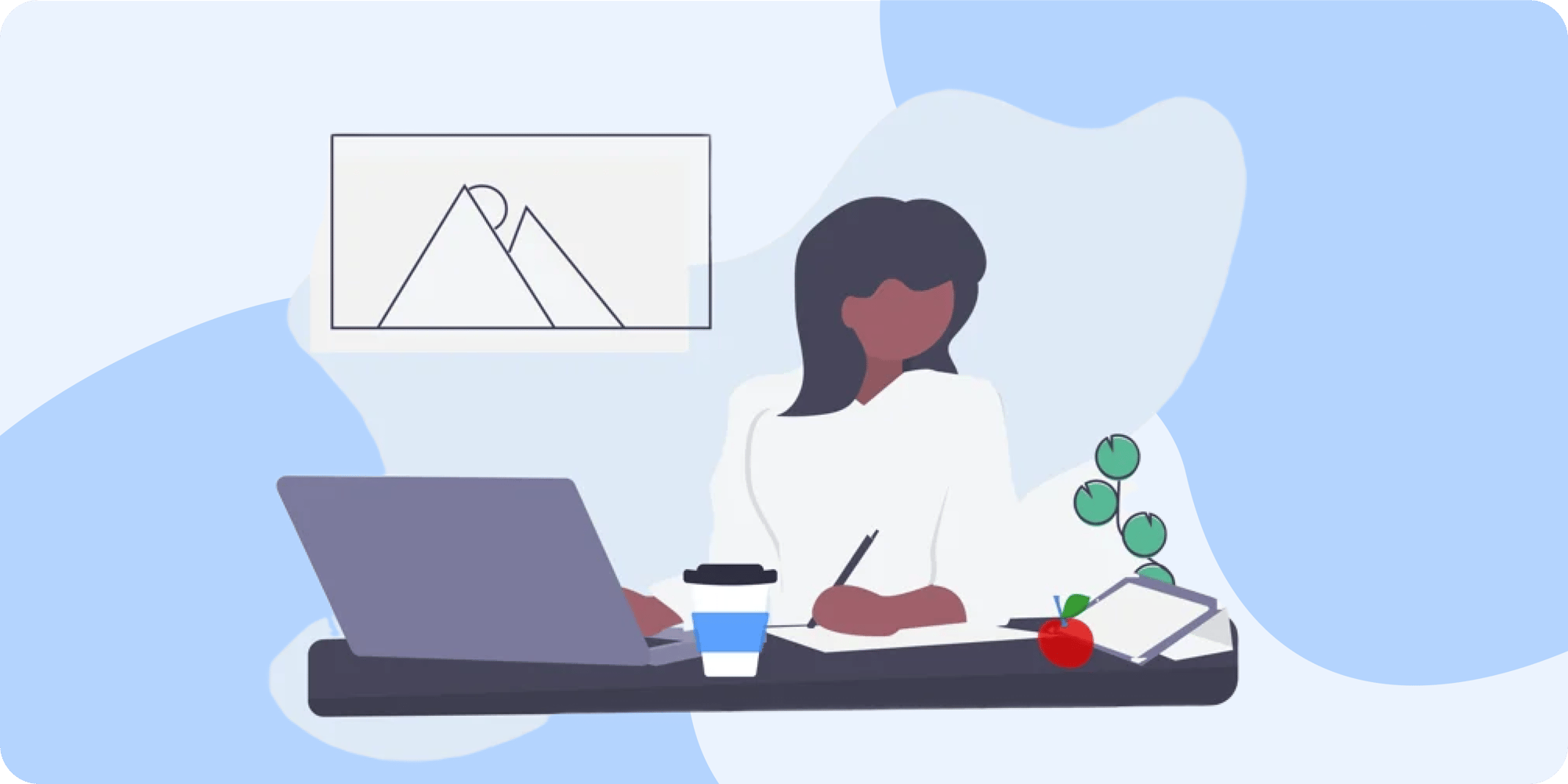 Is working from coffee shops becoming a thing of the past? Once a favorite haven for writers, freelancers, and remote workers, cafes are starting to feel unfriendly to the very people who rely on them. Some coffee shops are restricting access to the internet by requiring codes, enforcing time limits, or even charging fees to connect—all in an attempt to ward off "Wi-Fi squatters."
Even the most considerate remote workers struggle to balance being productive and being polite: How long is too long to work from a coffee shop? Should a patron purchase an item every hour or every two hours? Is it rude to ask them to please turn down the music? In short: Laptop workers no longer feel welcome in coffee houses.
This couldn't come at a worse time for remote and hybrid employees. Years after the pandemic sparked a work-from-home surge, they now long for a change of scenery during the workday, and as coffee consumption continues to rise, they increasingly need somewhere to get their caffeine fix, too.
But it's not all doom and gloom: Savvy employers smell an opportunity brewing. With 20% of U.S. offices sitting unused, crafting a coffee station or in-office cafe can be a smart move for attracting workers back to the office.
Find out how you can build an office coffee station or work with an office coffee service provider to infuse your workplace with all the benefits of the cafe experience, with none of the bad.
The benefits of the office coffee shop experience
Why do people love working in coffee shops, anyway? According to research, this so-called "coffee shop effect" happens for three reasons, which we'll call "the three N's:" noise, novelty, and noms.
Noise. Moderate levels of ambient noise—like the clanking of cups, the murmur of distance conversations, and the hiss of the espresso machine—can enhance creativity. It's a phenomenon known as "

stochastic resonance

."
So, then, why do people find coffee shop chatter preferable to workplace noise?
As David Burkus explains in the Harvard Business Review, in a coffee shop, people aren't getting sucked into conversations or constantly interrupted by patrons in the same way they would by their coworkers in the office. A study published by the Academy of Neuroscience for Architecture found that the face-to-face interactions and conversations that happen in an open office negatively affect the creative process.
"The lesson here is that the ideal space for focused work is not about freedom from noise, but about freedom from interruption," writes Burkus.
Novelty. Switching up our surroundings has stimulating effects on our brains. In one study on workers at a

Swedish government agency

, ​​changing workspaces and using different types of workspaces throughout the day boosted productivity.
Noms. In a coffee shop, employees can get their work done surrounded by a seemingly endless supply of snacks and beverages. It's no wonder they love that environment.

Food affects productivity

, and coffee is a stimulant that can boost creativity. So bring on the sips and the snacks!
In this new, hospitality-driven world of work, employees expect to be treated like guests—greeted with a warm welcome and treated to amenities. Embracing coffee culture in the workplace can foster a sense of belonging and boost productivity.
How to create an office coffee station employees crave!
Now that you see why your employees are so drawn to cafes, here's how to create a corporate coffee service that'll keep your employees coming back for more.
1. Try a no-interruptions policy
As the study above mentioned, workers aren't drawn to coffee shops for their total silence (as if that exists!); they like the constant background noise, but even more than that, they like that they're not going to be interrupted by a chatty coworker.
To recreate this, consider instituting a no-interruptions policy in your coffee area. People can chat, but only if they come into the in-office cafe with a specific person to chat with. Other than that, coworkers leave their colleagues to sip their java or type on their laptops in peace.
2. Craft the perfect playlist
Speaking of background noise, striking the right note with your in-office cafe playlist can put your employees in a productive mood. Consider ambient noise playlists or music without lyrics. Wondering how loud it should be? Science may have the answer for you. In a study published in the Journal of Consumer Research, researchers tested varying levels of noise on participants: low (50 decibels), medium (70 decibels), and high (85 decibels). The sweet spot seemed to be a moderate level of noise (70 dB), which led to higher creativity. For reference, 70 decibels is about the noise level of an open office's background noise, or slightly louder than the sound of a dishwasher.
3. Invest in the best office coffee machines
It's no longer enough to place a Mr. Coffee in the corner of the breakroom and expect workers to sip on stale java. Remember, you're competing with the best brews from local coffee shops—it's time to step up your coffee game! Craft a coveted grind with the Victoria Arduino Mythos II Gravimetric Espresso Grinder (the official machine of The World Barista Championship). Or whip up the perfect latte macchiato with the Giga X7 Professional's seamless switchover from milk to milk foam.
And don't worry, investing in an office coffee machine doesn't have to break the bank. With Crafty, you've got three options:
Get it for free with a monthly spend minimum.
Rent it on a monthly basis under a minimum one-year contract.
Buy it outright from Crafty.
4. Provide quality office coffee (and tea!)
Of course, the finest machines are nothing without quality beans to fill them with. This isn't the time to run to the local corner store and buy the cheapest bag you can find. It's time to elevate your espresso. Consider Counter Culture, a sustainable B-Corp whose ethically-sourced beans have won the hearts of coffee lovers worldwide. Their medium-dark roast Big Trouble is a big hit with notes of caramel, nut, and dark chocolate.
Of course, not everyone drinks coffee. Give your employees options by stocking your coffee station with other beverages, like a tart and refreshing probiotic soda from Culture Pop or a warm and inviting Jasmine green tea from Rishi.
5. Stock it with snacks
Last but not least, you'll need delicious treats to create a coffee shop experience at work. Food brings your workforce together, and fuels them so they can be productive! Here are some ideas for snacks to stock your coffee station with:
Rip Van Wafel
A lower-sugar, higher-fiber take on the Dutch delicacy called a stroopwafel, these snickerdoodle Rip Van Wafels provide just the right amount of sweetness and spice. Hot tip: Warm the wafel over the top of a steaming cup of joe for an ooey-gooey treat.
Think Jerky - Sesame Teriyaki Beef Jerky
This grass-fed beef snack packs a punch with 12 grams of protein and a zesty citrus and ginger kick. Perfect for an afternoon pick-me-up.
Mylk Labs - Cultivated Blueberry & Vermont Maple Oatmeal Cup
Breakfast can be served anytime, right? We're obsessed with this vegan oatmeal cup, brimming with freeze-dried blueberries and sweetened with a sprinkling of maple sugar.
Don't know where to start? An office coffee service provider can do it for you.
Remote and hybrid employees are tired of working from their homes, but their favorite coffee shops aren't feeling friendly these days. This is the perfect opportunity to remind them of how awesome office life can be! Carving out a cozy space for your office coffee station or in-office cafe can be a simple solution to low turnout. Getting started, however, can be a hassle, especially when you have a million other things on your plate.
If you need a helping hand, Crafty has you covered—whether you're looking for an espresso machine for your kitchen, snacks to stock your pantry, or full-fledged support for an office coffee service. We can even provide baristas trained to maintain equipment and whip up the best brews.
Need proof? When NerdWallet wanted to create a consistent, quality employee experience at every office nationwide, they chose Crafty to streamline their food and beverage program. We provide the snacks and java and even tune up their coffee machines to ensure they stay in top shape (the Wandering Bear cold brew keg has been a favorite with their office staff!).
NerdWallet's Head of Real Estate and Workplace Services, Dakota Blakely, says: "If we are missing something or we need something on the fly, Crafty has been super creative and responsive in getting us what we need, so we're really happy."
So whether you're searching for the perfect cold brew for your coffee station or want to bring it up a notch by building an in-office cafe, Crafty's got something that'll make you and your employees happy, too.
ELEVATE • CULTURE
The opportunity for most organizations still searching for that hybrid-sweet spot rests in the idea of becoming a hospitality-driven workplace....