How Hospitality Industry is Influencing The Office Experience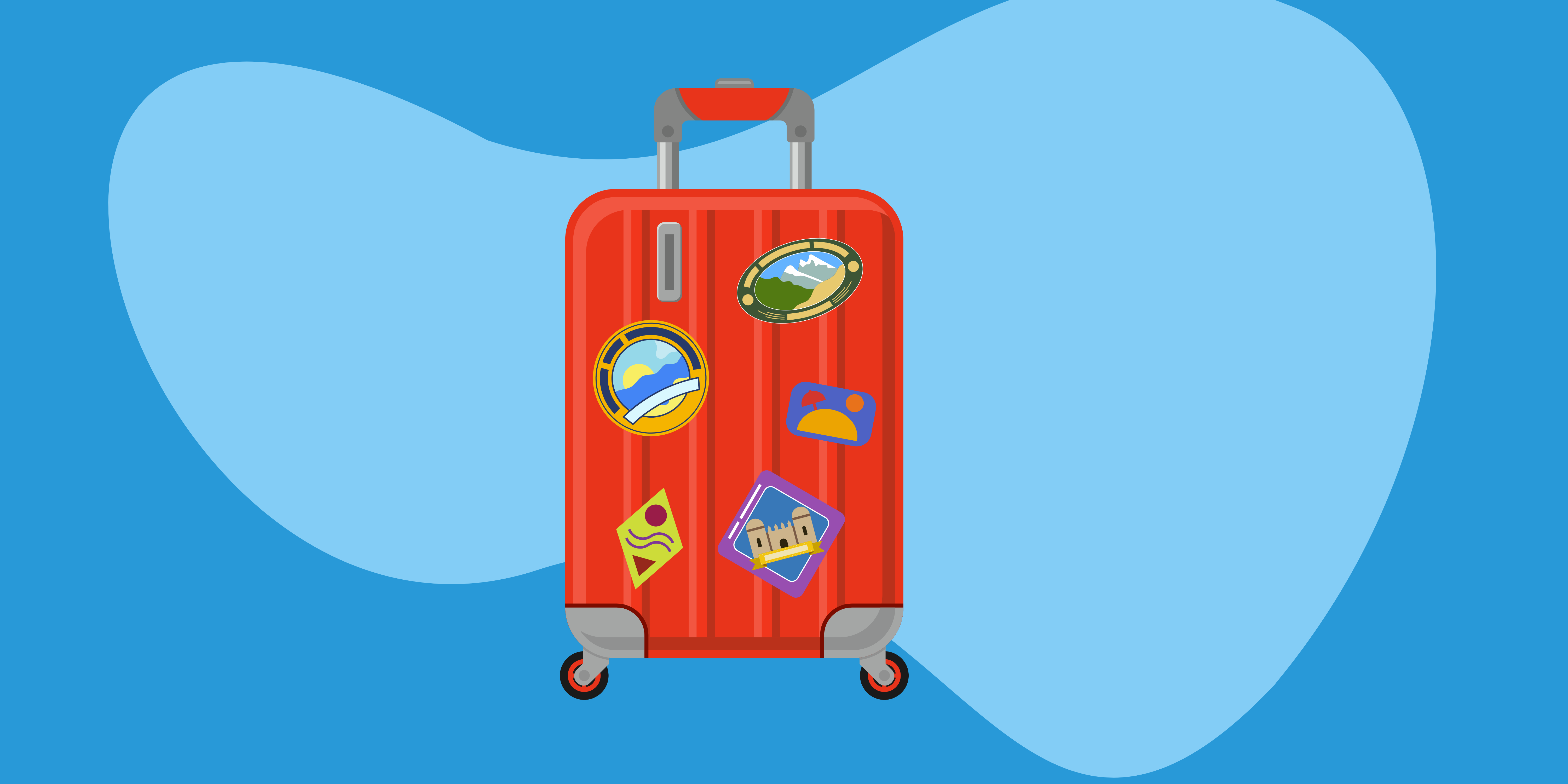 Three years after the onset of the COVID-19 pandemic, employees across the globe have become accustomed to working remotely. While remote work undoubtedly provides clear benefits such as increased individual productivity and work-life balance, it also has its downsides. After studying the effects of the first year of remote work, it was found that employees consistently reported feeling disconnected, which led to notions of isolation and shrinking personal networks and connections. Employers in turn, experienced major hits to workplace culture and collaboration as remote work deepened siloes between teams and peers.
To solve this challenge, many large companies started to institute a mandatory return-to-office policy. Amazon recently announced it will be requiring its staff to be in the office at least three days a week, with CEO Andy Jassy stressing that in-person work fosters a more collaborative environment conducive to the idea sharing and impromptu brainstorming sessions that helped build Amazon in its earlier days. And Disney asked its staff to return to four days a week starting in March, citing the desire to drive up creativity. However, employee response has been mixed. Why? Because in both cases, there wasn't a clear enough benefit being offered to employees to require them to come back to the office.
Most organizations are still searching for a hybrid workplace strategy that offers employee choice that increases in-office foot traffic. Many are looking toward the hospitality industry to improve the office experience, and we're going to explore why.
Hospitality Trends Inspire The Office Experience
Gone are the days of free water and coffee being acceptable office perks. And, if we're being honest, they weren't that enticing to begin with. If employees can get everything they want at home, while working comfortably and productively, why shouldn't they experience the same feeling when they come to the office?
Much like a restaurant, resort, or fitness club, employees are no longer constant fixtures at the office. Instead, they are returning guests. Whether required to come in four days a week or expected to come on-site once a month, hybrid work is on the rise, and employees see the office as a place they have the option to visit (and hopefully want to come back to), not a place they must be present in to move forward in their careers. How frequently they return can largely depend on how happy they are when they're on site. Just think, if you checked into a hotel and disliked your room and the staff, would you consider going back?
To better attract, engage, and retain top talent, employers must take cues from the hospitality industry. A notion that centers around the idea of looking at a place of business as a destination and creating an in-person environment that provides value employees deem worth commuting for.
Here are three workplace trends to develop a hospitality-driven culture:
Below, we offer tips for building and sustaining each one.
Offer best-in-class workplace amenities
According to Gensler's 2022 U.S. Workplace Study, "The recent and widespread layoffs in the technology sector are the latest reminder that companies of all kinds across the globe are facing strong economic headwinds. This comes on the heels of a significant recalibration of the role of the workplace in attracting people back to the office …We're noticing an increase in demand for hospitality-like amenities in and around these buildings — all in an effort to make the office feel like a destination rather than an obligation."
Imagine walking into your work building and being greeted by a friendly concierge who is there to help tend to your needs, having a place to unwind with a latte and a yogurt parfait after a traffic-filled commute, or open-concept spaces where you can meet with both team members and superiors over a shared snack.
With workplace burnout on the rise, what if you could take a break midday and step inside a serene meditation room to reset and re-energize or walk down the hall to the company gym and hop on an elliptical to clear your head before a big presentation? And if you're working from home, how about the chance to have a snack box sent to your front door to enjoy during your next Zoom call?
Research shows that hospitality-driven workplaces are more attractive to jobseekers and existing employees, helping increase employee engagement and retention. Amenities such as corporate catering, office snack stations filled with healthy options, including vegan and gluten-free friendly choices, and creating corporate apps that enable workers to do everything from find parking spaces to ordering lunch have also caught on.
Create Office Spaces That Inspire Employee Engagement
There are few universal truths, but one of them is that space is important. The size, layout and overall feel of a room can have a major impact on the way people experience it and their willingness to spend time there. According to a recent study by Gallup, the number one way hybrid workers spend their time in the office is by collaborating with colleagues followed by meeting with their manager. Hospitality-driven workplaces prioritize comfort and connectivity to accommodate those needs and more.
The Gensler study also states, "[offices] which are both effective and offer a great experience offer a range of work settings from quiet zones and focus rooms to innovation hubs and maker spaces. Spaces for creative collaboration and individual work have the most impact on space effectiveness and experience…Employees who work in these spaces are offered clear choices in how and where they work within the office."
With the shift to remote work, many employers have opted to downsize their offices in an effort to cut costs. The move is proof that work culture has dramatically and irreversibly changed. But it's important to note that moving your company to a smaller space doesn't mean that you should skimp on hospitality. It may even present new opportunities for you to create an intimate environment that makes employees feel more bonded when they're together.
Many offices are striving to help people feel welcomed and supported as soon as they enter the front door, using the office kitchen space as a place where employees can start their workday with their coworkers. Some offices even have aromatherapy-infused mental health spaces to help employees decompress from their drive.
The key is focusing on creating functional office spaces with open-floor layouts, lounges, and huddle rooms. This gives staff members the choice of where and how they want to work for the day. This hospitality focus helps to foster an environment of collaboration and sharing. It also gives employees of all levels the ability to comfortably mingle together. And research has shown that sharing snacks and meals together can make teams much more productive.
Bringing entertainment experiences into the workplace allows employees to have something to look forward to during their workdays beyond the reports and presentations on their to-do list. They are also able to let off steam and unwind in game rooms, recreation areas, and outdoor spaces – not to mention make the office not just about work but about socializing and play as well. Events have also become popular, with workplace teams organizing catered gatherings around DEI and national holidays, company milestones, and more quirky themes like May the 4th (a.k.a Star Wars Day).
And in lieu of stuffy cubicles, office layouts with flexible and comfortable furniture arrangements are becoming more popular as a means of creating a more social and communal work experience. These amenities help employees feel closer to coworkers and provide more natural ways to interact than the forced Zoom team-building sessions that have ruled the last three years. Employers are also offering wellness programs that focus on physical and mental health, like access to gym memberships, office food service programs, mental health resources, and wellness coaching, allowing this care to be completed on campus. Programs like this have been shown to help employees feel more supported, nurtured, and valued at their place of business.
How to make the office experience feel like home
The not-so-secret secret about why people enjoy working from home is that it allows them to make a living where they feel the most comfortable. Instead of putting on stiff suits to sit in rolling chairs, people realize they can be just as productive in sweats, snuggled up with their dog on the couch. Convincing people to return to the office isn't just about persuading them to come into a place they'll like; it's showing them that they can be as if not more comfortable in your space than in their own.
Employers are hoping to make the transition between working remotely and on-site more seamless by providing home-like amenities in the office as well. L'Oreal has made some recent changes to its West Coast headquarters geared at helping employees with personal tasks so they can devote more time to the work within their job descriptions. This includes the ability to hire an on-site concierge to fill their car with gas, drop their dogs at daycare, and even tackle their laundry, tasks which employees have gotten used to performing in the middle of a work-from-home workday.
Solving the problems of packing a lunch or deciding "what's for dinner" has also become a popular perk, with companies like French car-sharing firm BlaBlaCar installing freezers in their office pantry stocked with frozen healthy meals that staff can either cook to eat at the office or take home to enjoy while they Netflix and chill. Other companies, like Yelp, Zillow, Nerdwallet, SproutSocial, Block, Affirm, and Nuro, are relying on Crafty, which helps keep their office kitchens stocked with satisfying snacks and allows bosses to treat employees to corporate lunch catering, plan surprise & delight experiences, and have no shortage of delicious office coffee to share with colleagues.
In a survey by Fooda, more than 40% of workers surveyed said that sharing meals with coworkers helps them to feel more engaged at work. And 81% agree that food options in and around the workplace impact their enthusiasm about returning to the office. So perks like these can go a long way in helping staff to feel more of a corporate camaraderie.
When you make the effort to make the office feel "homey," you send a clear message that you value your employee's comfort and happiness and that you put their individual contributions above traditional business aesthetics.
Ready To Create A Five-Star Food Service In Your Office?
Hospitality-driven business environments result in happier employees who look forward to going to work every day, spending time with coworkers, and are satisfied with their jobs. This encourages staff to stay within an organization for a longer term. This type of work model also inspires employees to speak positively about their employer, leading to authentic word-of-mouth referrals.
Crafty is committed to helping clients scale office kitchen programs to amenitize the office experience. Crafty's reliable service allows employers to offer five-star office food services employees will love while giving them the technology suite to track operations, budgets, and consumption.

Elevate The Office Experience!
Learn how we're helping our clients streamline operations, make data-driven decisions, and elevate their culture through premium office kitchen services and beyond.