Muffin Morale & Pantry Productivity: The power of nourishing your company's vibe back to health.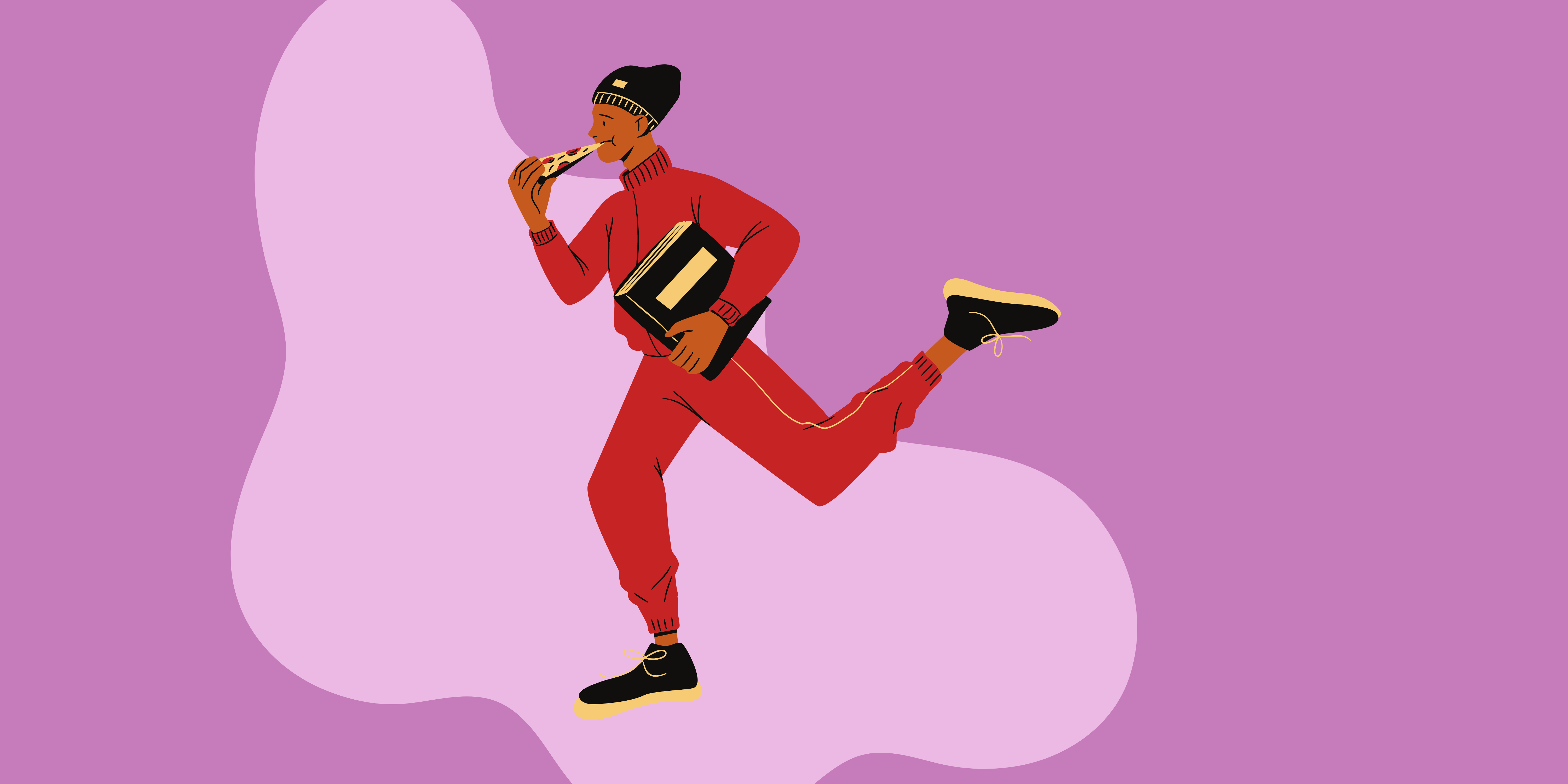 Published on November 16, 2022
Ah, the great quiet quit. Hybrid office models. Flexible work hours and even full-timers outsourcing their assignments (we know.) If you're anything like the estimated 82% of business development managers in the U.S. feeling the not-so-delicious crunch of workplace shifts right now, you're in good company. With other really good companies, by the way. Because work culture, happy & engaged employees, company reputation, and frankly – the office space you're paying for – really matter. So how can you get ahead of what presently feels like corporate chaos? And how can you reconnect your staff in a way that feels valuable, sustainable, and oh-so-satisfying?
The answer is a little more human than we all think. Get your staff breaking bread together.
Here's why that simple gesture is so powerful. Remember that pre-pandemic era long ago when foosball tables, bean bag chairs, and open-concept office renovations were spreading faster than political memes? When on-site gyms, free lunchtime yoga, and bring-your-dog-to-work days started popping up in companies everywhere? All of these "connective" efforts – which didn't come cost-free – were put in place to help employees feel more at home while at work. And what all these tactics had in common was people sharing experiences. Whether it was doing a fun activity together, hanging out in common areas and having conversations or just telling stories and sharing laughs over killer cappuccino and somebody's husband's famous Coconut Creme cookies. Where has all of that gone? Right.
Today, offices have no choice but to evolve their cultural vibes and reunite the people who make your company possible. When asked what would motivate employees right now to come back to the office, according to the latest Microsoft Work Index, over 74% said "socializing with coworkers", "rebuilding team bonds" and "seeing their work friends". Your people are still craving that shared connection. More than ever before.
So in a time where "you're on mute!" seems to generally apply to the once thriving workplace we all remember, how can Crafty help turn up the flavor and get your office back on track in the new world? Simply. We nourish work cultures back to health – be it at the physical office or remotely. With over 300,000 employees per month worldwide – in-office, at home, and hybrid - currently enjoying everything from our amazing coffee to next-level, white-glove catering and a huge variety of curated snacks from top brands that satisfy vegan, gluten-free, or Keto preferences - it's a team uniting perk that's really working.
With a fully dedicated concierge-style (uber hospitable) staff to serve you 'round the clock, we also deliver on super easy digital tools like the Crafty Reporting Dashboard and a Crafty Pantry Budgeting interface for owners like you to manage your company munchies flow – as well as the employee-facing Explorer app to let staff make special food & drink requests – feeding their motivation. Further, our consolidated billing and data tool makes your staff's new favorite reason to come in, a cinch. And besides being the new snack royalty of companies, you can also benefit from our expertise in customizing your office kitchen and workspaces.
Because like with so many other aspects of life right now, people are speaking up. Individuals are taking stock of what they need to perform their best – at work and at home. And the companies that are listening are the ones retaining more staff and lifting morale. So let something as simple as a thoughtful curated corporate snack pack delivery to remote workers, a delicious healthy at-office catered lunch or an otherworldly cappuccino moment nourish your staff's happiness. As for us? Well, apparently a new shipment of Rip Van Snickerdoodle Waffles has made an appearance in our staff kitchen. That's our cue!