Humans of Crafty: Meet Mel Stone, Accounts Payable Manager at Crafty Chicago
Follow new mom Mel's journey from accidentally finding her calling balancing her mother's checkbook to seeking out a new opportunity to help Crafty disrupt the food and beverage industry.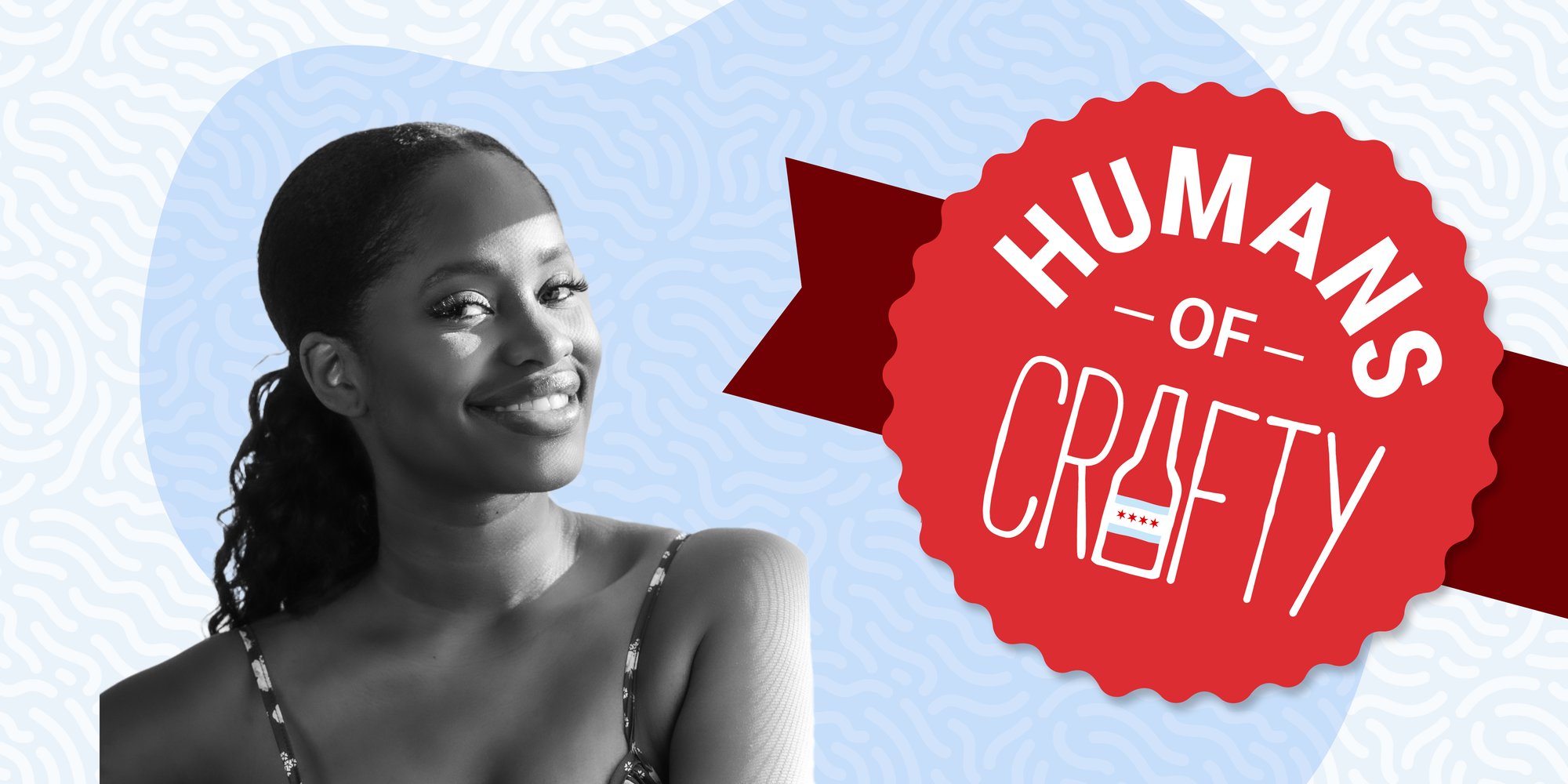 Welcome to our blog series, Humans of Crafty! Each month we'll help you get to know one of our talented, unique, and hardworking Crafty crew members. You'll learn about their distinct career paths, what life is like at Crafty, and why their roles are vital to Crafty's success. Don't worry, it's not all serious business around here. We make sure to grill our subjects on life outside of work, musical tastes, and, of course, favorite snacks.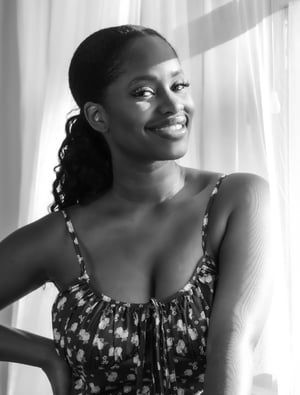 Welcome back to your favorite blog series, Humans of Crafty! Since May is Mother's Day month, we're featuring one of our lovely Crafty mothers, Melanie "Mel" Stone. Mel is our hardworking and meticulous Accounts Payable Manager out of Crafty Chicago. Simply put, she has the skills to pay Crafty's bills and does so while navigating life as a new mother.

Born and raised in Chicago and the surrounding suburbs, Mel didn't exactly hit the ground running toward a career in finance, but in her teenage years, she realized she might have a knack for numbers. The youngest of eight, Mel realized her mom might need a little help. That's when she jumped in, helped pay the bills, kept track of due dates, and learned how to balance the family checkbook.

After high school, she entered college at Roosevelt University as a biology major with the plans to attend veterinary school after getting her degree. Only biology wasn't exactly her cup of tea.
After an investment banker came to her class as a guest speaker, Mel was reminded of her skills with numbers and changed course.

After working through impressive internships for large companies around the Chicago area, including a job at Soldier Field with the perks of attending Chicago Bears games and Beyoncè concerts, Mel was ready for something new. As she started planning for a family, she was seeking something that had more flexibility and less weekend work. That's when she applied for a job at Crafty.


What attracted you to Crafty?
When I first discovered Crafty job on Indeed, I was so intrigued by Crafty's freshness. I'd spent most of my career working for very established corporations, and I loved the idea of starting out with a place that was only 5 or 6 years old. I'd help put policies in place that would contribute to the growth of Crafty. I was intrigued by the opportunity to help our company thrive and become a disrupter in the food and beverage industry.

The second part of my interest happened when I applied for the job online. I got a response from Angelo, the Director of Finance and Accounting at Crafty, and he set up an interview right away. I liked that they were moving fast. Then, when I had my first call with Angelo, we hit it off right away. The interview was scheduled for an hour, but we ended up talking well past that. We vibed instantly on our approach to work, and he sold me on Crafty very quickly. After that, it was a wrap for me. I was like, when do I start?


Can you describe your role at Crafty?
Essentially, I manage the team that pays the bills at Crafty. I also manage our vendor relationships on the finance side, which includes our Partners. Our Partners are the companies we work with in markets where we don't have our own fulfillment facilities. Our relationships with them are very important, so I try my best to make sure they're happy. We make sure every bill is paid and coded properly, as that has a significant impact on our financial statements. I also help expand our liquidity by negotiating net terms with our vendors and helping to diversify our credit card portfolio. Along with continuing to streamline antiquated processes #webuildandrebuild.


What do you love most about your job at Crafty?
I love being a leader at Crafty and supporting my team as much as possible. It's such a gratifying challenge because everyone has different personalities and different goals. I truly enjoy building personal relationships with my team to better understand who they are and help support them in their growth. I want them to know there's no such thing as a silly question, and part of my job is to do everything in my power to set them up for success.


What is the most challenging part of your job at Crafty?
The most challenging part of my job is undoubtedly the Partner relationships. There are so many moving pieces on the Partner side, so ensuring that the proper structure is in place for each partner can be challenging. I have to find the balance between customization and standardization to make things work and make sense for both parties. We want to be accommodating to our Partners to make sure they're happy, but we also want to make sure we are aligned with Crafty's financial goals as well.
In your opinion, what is the most unique thing about working at Crafty?
I touched on this earlier, but I'll say the freshness of our organization is not something I've seen in my previous workplaces. The people here are so used to pivoting and changing when they see an issue or something hasn't worked out as planned. It's refreshing. For instance, over the weekend, I saw on Slack that there was an issue with implementation at a new client's office. We were supposed to launch with them on Monday, but there were some issues that stood in the way. Our team on the ground handled it all seamlessly, and by Monday, the client site was launched just as promised without any hiccups on day one. It was wonderful to see how willing everyone was to make it work and jump in when it wasn't even part of their job description. I was like, now that is obsessing over the client!

I also love how I can be my authentic self, even when it comes down to my hair. For instance, I have braids right now, but there have been times at other companies when I didn't feel comfortable wearing braids. I know that would never even come close to being an issue here. I can wear jeans and sneakers, and no one cares. I am also allowed to have a bad day. If I need to be at home and join meetings with my camera off, no one has a problem. If I've been up all night with my son because he was sick and I don't feel like wearing makeup or doing my hair, no one will bat an eyelash. Many organizations say they'd like to be more progressive, but Crafty leads with that, and I love it.


Tell us about your family and what it's like being a mother at Crafty?
I have one son named Carter. He's one year old, and we planned a monster theme birthday party for him. It was super exciting. Becoming a mother has been such a beautiful experience. Experiencing that bond with Carter has been amazing. I love him so much; it's insane.

Being a mother at Crafty has been incredible. Everyone understands that we are humans here first, so if my son needs something, that is the priority. Angelo, my boss, is very accommodating if I have to hop off a call or take an hour off during the day to take Carter to the doctor. This organization understands that I have to be here for my son when he needs me, and I always get the space to do that.

I think about how far we've come as mothers in the workplace. Back in my mom's day, she couldn't work from home with a hybrid schedule or change hours when she needed to take us somewhere, so I appreciate the flexibility I have through Crafty. I do not take that for granted.


How has your past experience helped you succeed as an Accounts Payable Manager at Crafty?
Working in the food and beverage space before I came to Crafty certainly helped me have a more extensive understanding of the industry. When I worked at Soldier Field, I would have to work 9-5, nights and weekends, so that schedule has made me fully appreciate the Crafty schedule I have now with weekends off and the classic 9-5 hours.

In another previous role within the Telecom industry, I had to streamline many processes on the accounts payable side, which has also helped me at Crafty. Part of my job now is creating efficient operations for our team; had I not had that experience, I might not have had the experience with building new processes at Crafty. I'm grateful for that.


What kind of office snacks and beverages do you depend on to make it through the workday?
I have been trying to cut down my sugar intake when it comes to beverages. It's been surprisingly effortless at the Crafty office since we have a million drink options. Our office kitchen has a Bevi machine, which supplies sugar-free carbonated water, and I love the cucumber mint water. It's refreshing and delicious.

As for office snacks, I sacrifice the sugar in my beverages for snacks for sure. We have these Mayana chocolate bars, which are amazing. We don't have them at the Crafty Chicago office currently, but I ordered them with my monthly Crafty employee snack box and had them sent to my house. The cloud nine bar is my favorite. I need to take it easy on those when I use my credit next month.

I'm also part of the Savor Society, a group of employees who get sent a box every month with new snacks and brands to test out. We get to try everything and submit reviews on the products, which is super fun. It really makes me feel like I have an impact on what snacks Crafty chooses to work with and carry.


What do you like most about the hybrid working environment?
I realized how valuable a hybrid working environment is when I became a mom. I'm lucky that my mom is retired and can watch Carter during the day. My older sister also comes over to babysit during the week as well. On days when I work from home, it's so lovely that I can just run upstairs, check on him, play a little bit with him, and then go back downstairs when I need to get back into work mode.

I also really appreciate going into the office during the week and meeting with Finance and the larger Crafty team in person. It creates so much camaraderie–we can go for drinks after work or go to lunch together, etc. Spending time with the team you work so hard with helps you remember that even though you can do everything virtually, you miss out on the vital relationship-building aspect of working together if you don't spend time face to face.


Let's get personal! What's a typical day off look like for you when you have zero obligations?
There are two versions of this. As a mother, I always have obligations, so if I spend the day with Carter and my husband Brian, we make sure we do fun stuff for the baby. If the weather's nice, we take a walk or spend time in the playroom, or we might go out to eat. There's this Creole restaurant near us that we all love. We recently introduced Carter to french fries, and he LOVES them so much. He was grabbing my plate from me to try and get more. He could not get enough. We usually keep his diet very healthy––this was the first time he had grease, and he clearly loved it.

I had a day off alone recently, and it was everything. I went to AIRE Ancient Baths, got a massage, and hung out in the pools. You don't have your phone, and there are no clocks, so you have no idea what time it is or what is happening in the outside world. Then I went to lunch with my best friend at Gibsons Italia and had a glass of wine. It was perfect. I got home more relaxed than I had been in a very long time.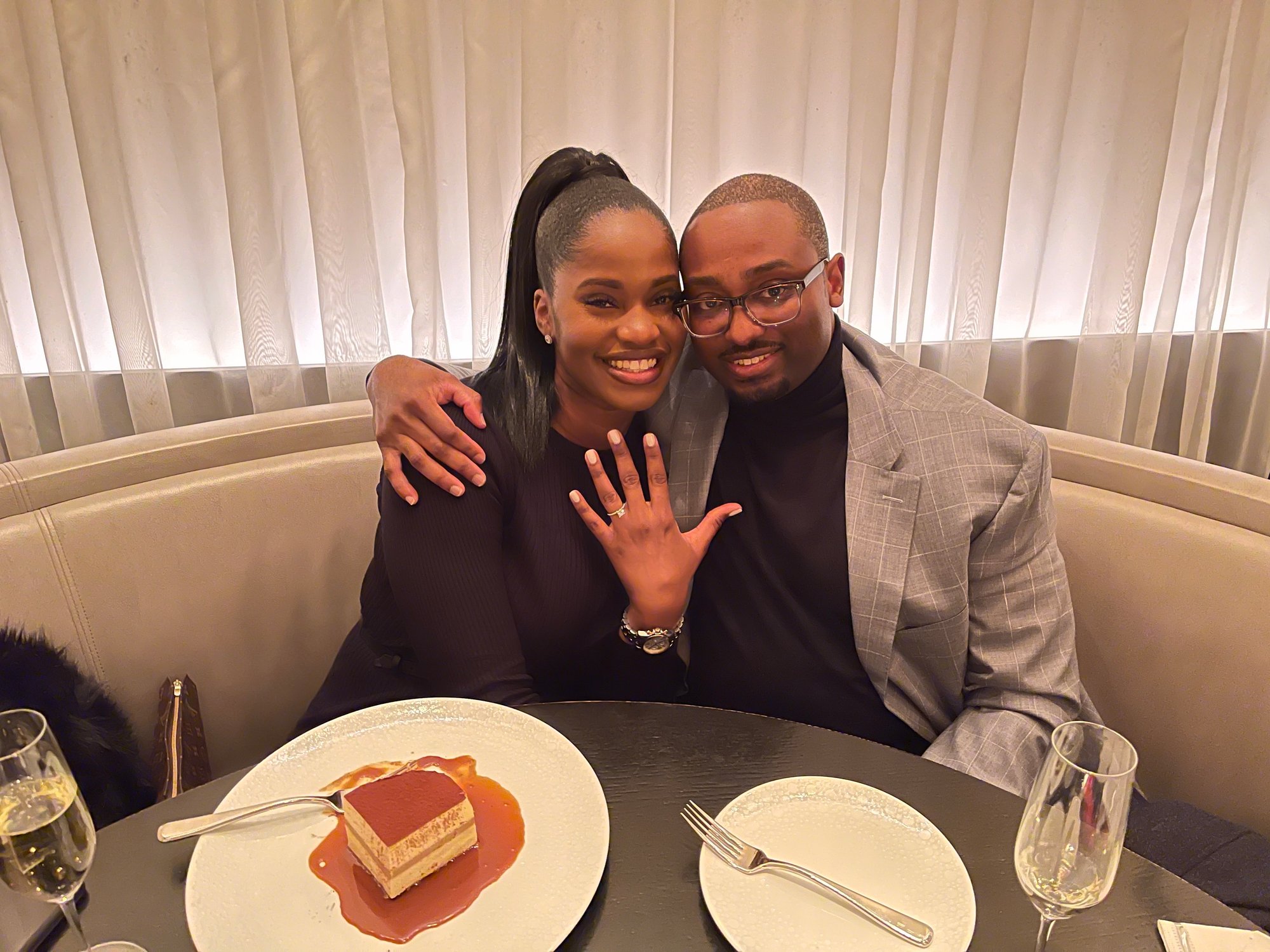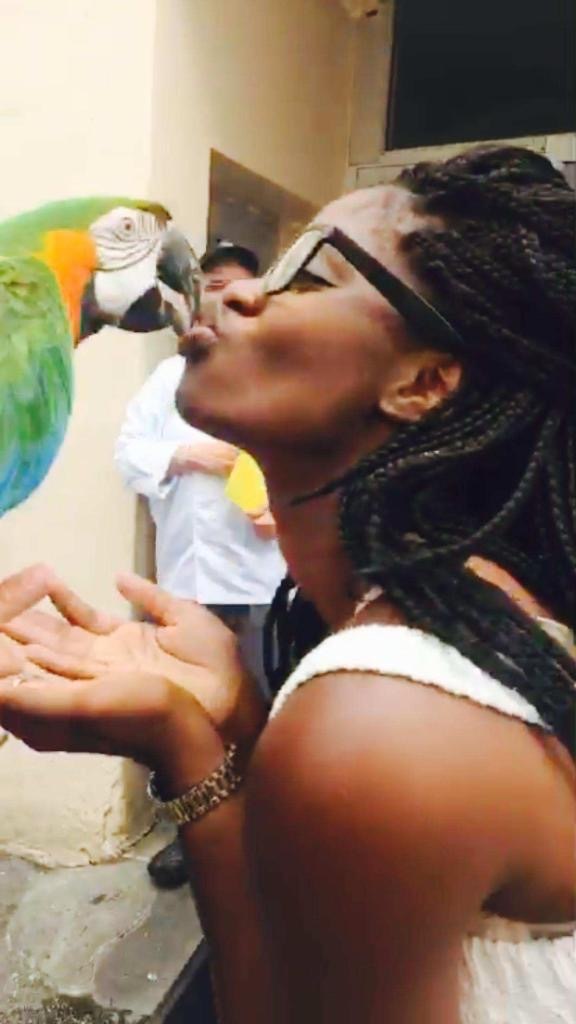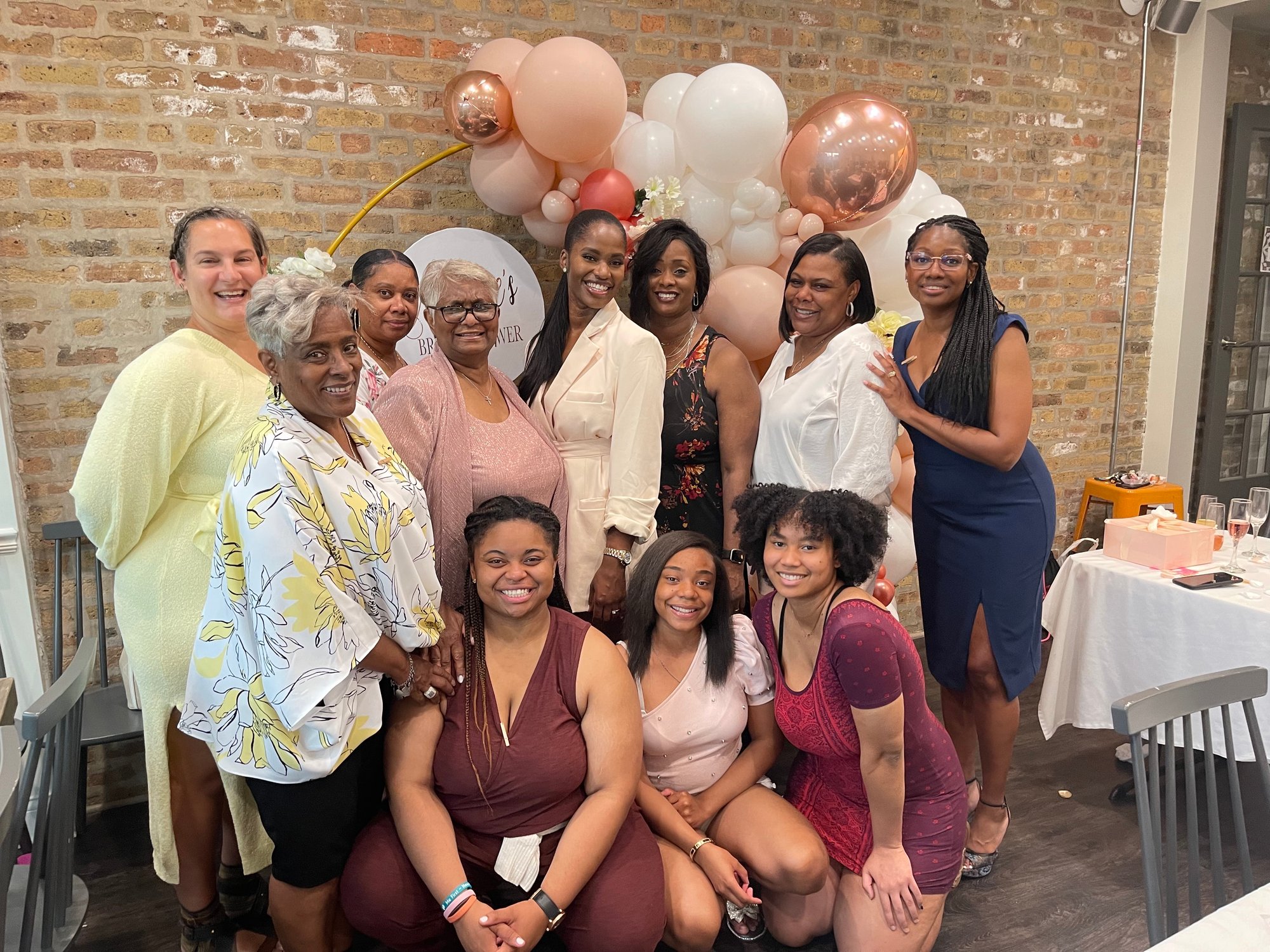 ⚡

Now for the lightning round!

⚡
What is the last TV show you watched?

Ted Lasso

What is the last book you read?

Financial Intelligence by Karen Berman, Joe Knight, and John Case

What is the last song you listened to?

Climax by Usher

What is the emoji that best encompasses your vibe?

🤗
Who is a famous person you'd like to hang out with?

Dave Chapelle

Who was your first celebrity crush?

Lil' Bow Wow
Crafty would like to extend a huge thank you to Mel for generously sharing her time and insights with us and allowing us to write about her. Thank you so much for all you do for Crafty. We are endlessly grateful to have you on our team.

Crafty Careers
Crafty's mission is to have a positive impact on the workplace, and that starts on the home front with our diverse, high-powered team.