5 Tips To Save On Your Corporate Food Service Program in 2023 and Beyond!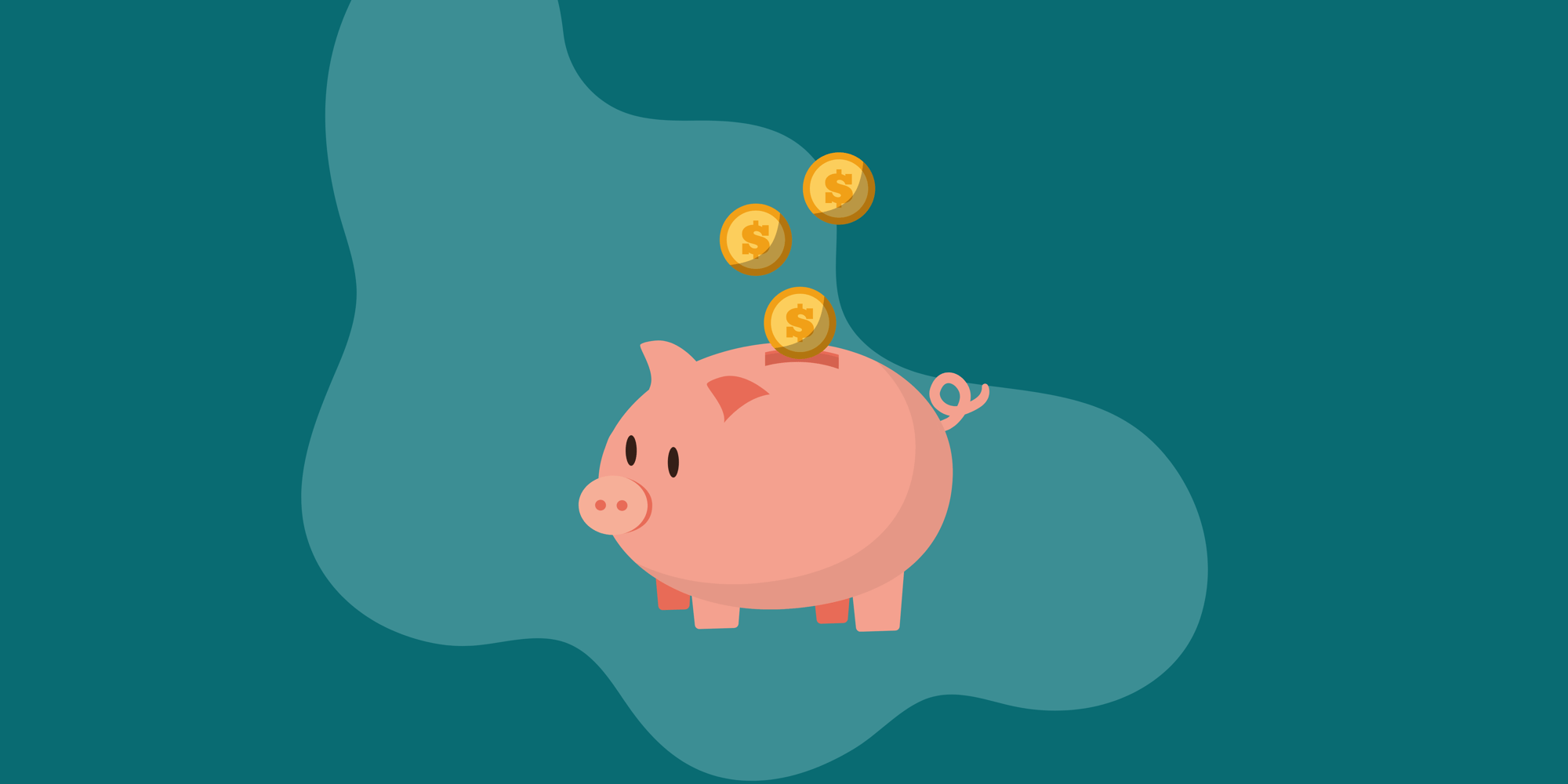 The cost of running an enterprise company is higher than ever. In this time of economic flux, you may notice your C-suite teams scrutinizing budgets and cutting costs everywhere you look. Oftentimes, the first workplace perk to take the hit is your office food service program. The experts at Crafty are sharing the essential tips to prioritize your profits without sacrificing employee satisfaction to fuel your growth.

Office pantry programs are looked at as a luxury, and the majority underestimate the role it plays in the productivity and profitability of your company. Your team is your company's most valuable asset, but that doesn't mean you spend without ROI in mind. Don't worry; we at Crafty rounded up some reasons how F&B impacts your bottom line:
According to a WorkSphere survey, F&B can increase employee happiness by up to 30% and contribute to a greater connection to the company.
Harvard Business School Professor James Heskett noted that companies with a good culture can increase revenue by up to 4x.
A Gallup survey reports that companies with a highly engaged workforce are 21% more profitable.
Healthy meals can boost productivity by 20%, says the International Labour Organization (ILO), and the overall return on investment for catered lunches can reach as high as 150%.
Can you afford not to fuel your team to the highest level of productivity to accelerate your growth? If you are coasting, you are dying in this economy.

The good news is that you don't have to choose between budget and office perks. You can reduce office expenses without sacrificing the delicious treats your staff has come to know and love with these five tips.


5 Easy Ways To Save On Your Office Kitchen Program
1. Assess Your Office Pantry Needs
Getting a baseline of your current program and the needs of your employees is essential in budgeting effectively. Before you crunch a single number, understand the unique F&B needs of your office:
How many people come in?

What days are they in the office?

What is currently being provided?

How much of what you are providing is being consumed?
Then, consider where you're getting your food and beverage items from. At Crafty, our clients come to us with 2 common issues:
Overspending trying to DIY your program, buying bulk items at retail prices that are not getting eaten.

Overspending with a company that specializes in large food service companies that can't tailor an agile program for your budget.
"Start researching to see what companies are available in your area, provide the kind of service you're looking for, and determine the ROI of each," offers Nate Rosenstock, CEO, at Crafty. "The right company will be able to provide you with high-quality service, equipment, food, and more within your budget."
Lastly, be bold and ask employees to weigh in by conducting a survey or posing the conversation at your next big meeting. Knowing what foods your team is genuinely interested in will guarantee that you're making informed decisions that will impact your bottom line.
2. Centralize Your Company's Office Kitchen Budget
Juggling invoices and receipts across multiple stores or vendors can be a nightmare and makes it easy to overspend in just one location, let alone multiple. Put a cap on your office food service budget based on your learnings from assessing your program. Then start centralizing your budget and spending across your vendors to easily cut out unnecessary expenses. This will help you spend appropriately in real time while being able to predict and plan for future investments in the program.
Crafty's budgeting feature allows you to centralize and control your entire workplace food budget. From spending limits by the office to breakdowns per SKU, it's the first technology of its kind. The new suite of tools also makes it possible to track headcount and set budgets according to various categories, including a time frame, per person per day, individual product, equipment fees, management fees, and more.
Working culture can change in the blink of an eye, and ensuring your program can meet your team where they are is critical. Many offices have switched to a flexible, hybrid model where attendance can range by day, week, or month. As a result, accounting teams must align spending with employee behavior to avoid paying too little or too much for the in-office experience.
Centralizing your budget won't just make workplace teams' jobs more manageable; it will also make it simple for you to prove to your governing bodies (CEOs, investors, execs) that you're making smart decisions and getting the most out of your program.
3. Continually Audit Your Food Service Selections
"According to data from Corporate Travel Index, nationally, businesspeople spend $20 billion on corporate catering every year," shares Rosenstock. "…Offices spend roughly between $78,000 and $208,000 a year on snacks alone for a company of 100 people."
Start seeing the dollars evaporate by simply auditing your selections regularly. Reduce costs by opting for more affordable food and beverage options or choosing corporate catering options that don't cost an arm and a leg.
We are not suggesting you load your office with cheap, boring snacks to save a buck. The goal is to meet the needs of your team from all angles, whether that's dietary restrictions, daily essentials, and overall preferences. For example, your employees may be just as happy with a keg of Bud Light and not the expensive artisanal beer.
Running that tight ship to solve those problems while ensuring your costs are within the budget can be challenging. The best way to do your regular auditing is to open the lines of communication with your employees to see what is important to them to find opportunities for savings. Then audit away!
4. Monitor Inventory To Reduce Office Pantry Waste
Waste and spoilage equal wasted money. Avoid it by closely monitoring your inventory to continually make adjustments to your selection:
Inconsistency in in-office traffic → choose items with a longer shelf life

An item rarely needs to be restocked → Order less

An item always needs stocking → Order more

Have a lot of leftovers after a catering event → try something else next time
It's one thing to maintain an inventory; it's another to ensure you have the proper stock for your business size. "What a 2,000-person office in New York City will need to keep its employees healthy and productive may be different from what a space with 100 people in Austin does," continues Rosenstock.
He added that taking the cost-per-serving approach can also be impactful. "Companies can tweak machines, so they only give out a certain amount of product at a time. Think about a cereal dispenser that gives ½ a cup of Cheerios vs. one that offers a full cup each time a lever is pushed," he notes, adding that "the same can be applied to beverage dispensers like Bevi's and bean-to-cup coffee machines."
Take a step back and imagine how much your company can save on F&B if you apply these cost-per-serving measurement changes.
5. Maximize Food Service Tax Deductions
Most companies are busy considering employee payments and property expenses during tax season, so tax deductions on office kitchen programs are only sometimes maximized. The U.S. tax code includes concessions for various food and beverage expenses, including catering, staffing, and equipment rental. By learning and accounting for the tax deductions you qualify for, you can save your company thousands of dollars.

"Employers are allowed to classify certain food purchases as tax-deductible," says Rosenstock. "Section 119 of the Internal Revenue Code states 'a business can deduct occasional employee meals, but only when those meals are 'furnished for the convenience of the employer.'" However, because some employers are unaware of this, they don't get to maximize their deductions as much as they could have.

Consult with your accounting team or a trusted tax professional to help you identify deductions. Spoiler alert: leadership will be over the moon.


Start Saving On Your Office Kitchen Programs
That set-it-and-forget-it mentality will lead you to overspend, and that just isn't going to fly with your C-suite team. If you want to save money on your F&B program, you need to work smart. What works today may not work tomorrow, and you need the tools in place now to plan for the future.