10 Smart, Easy, and Healthy Work From Home Snacks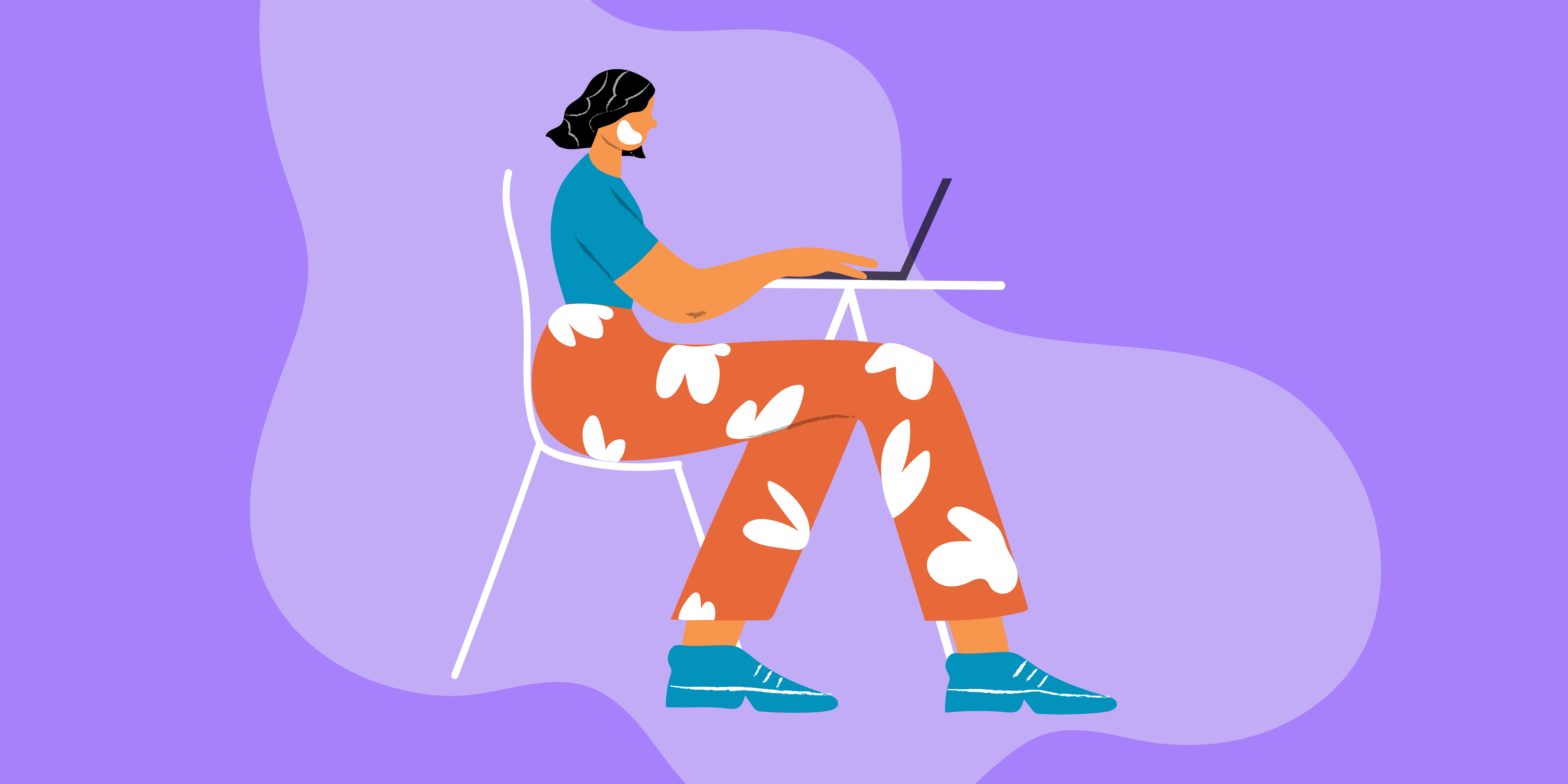 Working from home has many perks, from a two-second commute to wearing pajamas to meetings. But the loose nature of virtual work means that healthy habits can quickly drop to the bottom of your to-do list. The fastest to fall? Healthy snacking habits.
Small amounts of food eaten between regular meals are the perfect way to satisfy hunger. But, when the kitchen doubles as the office or video calls go on...and on…and on without breaks, it can be easy to reach for convenient snacks instead of nutritious ones.
The foods we eat affect our workday more than we realize. According to a study by Hubspot and the Health Enhancement Research Organization, employees who "ate well all day" were 25% more likely to have positive job performance. They were also more energetic and creative.
We're not here to tell you what to eat or how much of it to eat. After all, eating healthy is not one size fits all. Instead, we've come up with a helpful list that makes it easier for you to offer a variety of easy, delicious snack options to help your team make the eating decisions that work best for them.
Healthy Snacks You and Your Team Will Love
1. Fresh Fruit
What's more convenient and tasty than fruit? Fresh produce requires zero prep work and contains vitamins, minerals, dietary fiber, and plant chemicals called phytonutrients that protect against chronic diseases, diabetes, stroke, and some types of cancers. The World Health Organization recommends we have at least 5 servings a day, and

according to WELL standards,

an organization should offer at least two fruit varieties (no sugars added) as part of their food and beverage program.





2. Nuts
Nuts have been a snack staple for centuries. The salty, crunchy morsels contain antioxidants, healthy fats, protein, magnesium, and more and are known to provide quick energy boosts. The options are almost endless. There are pistachios, sunflower seeds, cashews, almonds, nut mixes, and more. And now, most nuts are available in a variety of exciting flavors. Our current obsession? These glazed maple pecans.
3. Greek Yogurt
Did you know Greek yogurt has almost twice as much protein as regular yogurt? Protein can help you feel full throughout the day. It's also rich in probiotics, the friendly bacteria in your gut that balances your digestive system. Greek yogurt is cool and creamy on its own. But mild enough to enjoy with other ingredients. Popular additions include chia seeds or hemp seeds for heart health and banana slices for a delicious, potassium-heavy treat.
If you or a team member are dairy-free, don't fret. There are a ton of plant-based yogurts to choose from that are just as smooth and enjoyable as greek yogurt.
4. Veggies
Colorful raw vegetables can be hard to resist! In addition to their sparkling variety, veggies work overtime to keep your health in check. According to scientists at Harvard, "a diet rich in vegetables…can lower blood pressure, reduce the risk of heart disease and stroke, prevent some types of cancer, lower risk of eye and digestive problems, and have a positive effect upon blood sugar, which can help keep appetite in check.
Like fruit, WELL standards recommend offering at least two varieties of non-fried vegetables as part of your food and beverage program.
Also like fruit, vegetables are even tastier when paired with dips and sauces. We recommend hummus, ranch, tzatziki, or buffalo dip, for a bit of extra protein. They're also great mixed into a salad with nuts, cheese, and your favorite dressing.
5. Dried Fruit
Dried fruit packs offer the same delicious taste and health benefits as fresh fruit, with the added perk of being nonperishable. Not only does this mean it will last longer, but you won't have to wait for dried fruit to ripen. We don't see it as a "dried vs. fresh" thing. We'll take fruit any way you slice it! Dried fruit comes in many great flavors and varieties, like these organic dried papaya snacks.
6. Energy Balls
The history behind energy balls is unclear, but one thing's for sure: they've been a popular snack trend for the last few years. These tiny, spherical morsels are easy to make, energy sustaining, and, because no baking is involved, loaded with the nutrients and enzymes of raw ingredients.
You can make energy balls in between phone calls. Most recipes only call for nut butter, oats or seeds, and a sweetener like honey or agave. Some fans mix their energy balls with chocolate chips, protein powder, walnuts, or coconut to their mix for a richer flavor. Just blend the ingredients, roll them into tiny balls, and you'll have a snack that will make you feel like you just had an espresso shot.
7. Chips of all Types
Who can resist the crunchy, salty goodness of a bag of chips? Popular snack brands are switching up the chip game with new options made from fruits, vegetables, beans and more.This new breed of "chips" is more elevated than its predecessors with many celebrating non-gmo and simple ingredient certifications and boasting adventurous flavors. Have you checked out these lime plantain chips or salsa-flavored veggie chips?
8.
Dark Chocolate
We've never met a person who doesn't like chocolate, but it's often associated with candy and other sugary foods that lack nutritional benefits. Good news: Dark chocolate, specifically, has many potential health benefits. It's full of antioxidants and minerals, like iron and magnesium, and can even improve your blood flow. Dark chocolate also contains polyphenols that lower your cortisol and boost your mood! All this evidence shows us that dark chocolate makes for a wise, delectable work-from-home snack.
9. Rice Cakes
Rice cakes have a bad reputation for being basic. We like to think of them as crisp, blank canvases. You can go sweet with peanut butter, banana, cinnamon, cream cheese, and strawberries. For a savory bite, opt for avocado, tomato slices, or sesame seeds. Keep switching it up and see which rice cake creation is your favorite.
10. Roasted Chickpeas
Beans may have a lot of health benefits, but finding an easy way to include them in your workday can be challenging—cue roasted chickpeas. They're crunchy, savory, and full of protein, vitamins, minerals, and fiber. These ranch-flavored chickpea snacks are so good you'll forget you're munching on beans at work.
Craft the Ideal Selection of Work From Home Snacks
for Your Team
Everyone has a different take on what is healthy for them and we think having a variety of options is the first step in creating a snack program that will satisfy every member of your team. It doesn't have to be a chore. Ask your team members about their preferences and what foods help them feel more productive throughout the day.
If you're short on time, consider investing in a snack provider like Crafty, that understands how different foods help different people feel and think their best and can craft a program that aligns to your company's wellness goals and standards.
Click the link below to learn more.

Ready to craft a better workplace?
Learn how we're helping our clients streamline operations, make data-driven decisions, and elevate their culture through food and beverage at the office (and beyond).