Snacks Have Superpowers: How Mini-meals Help Employees Feel More Appreciated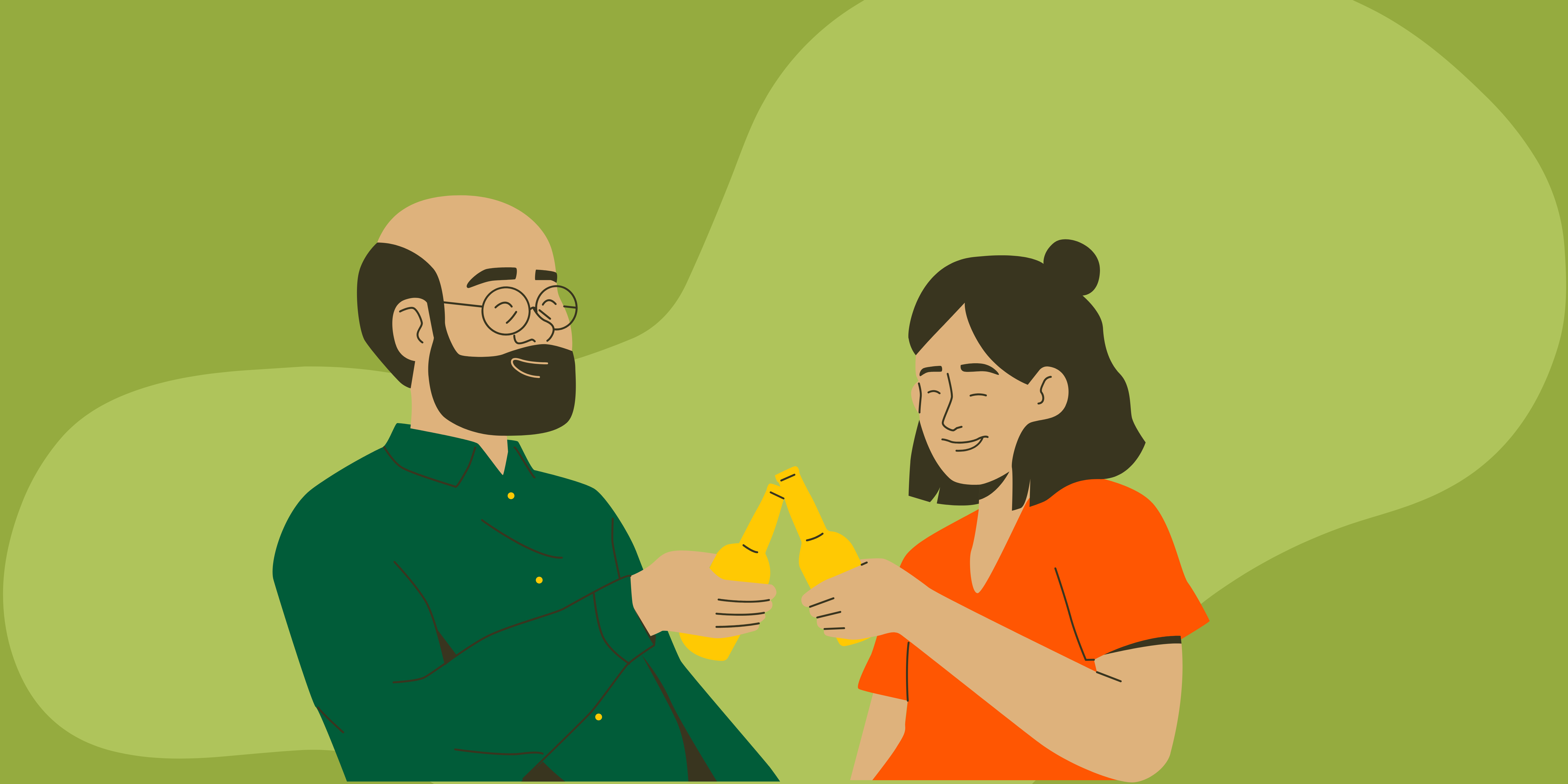 Published on November 16, 2022
When you step back and think about ways to improve your office culture, It's easy to overlook something as simple as mealtime. After all, eating is a basic habit and, for many years, one that employers let individual workers figure out for themselves. Some skeptics argue work food benefits are a cheap frill or a burden on the company's budget. But we think the skeptics are missing what this employee perk is all about – stronger human connections and richer company culture.
Food connects us at the most fundamental human level. Think about it: we all have to eat three times per day (plus snacks!), and there's often a social component. Whether you're meeting a friend for lunch, cooking a family meal, or attending a party with a grand buffet, the best experiences are usually attached to food.
The big guys (and gals) have taken note. Google, Airbnb, Etsy, and other cutting-edge employers have established extensive food programs to improve their employees' lives. They understand that life can get hectic, and juggling 40-hour work weeks, family life, and more doesn't leave much time to focus on meal planning or grocery shopping.
Taking the stress off your employee's plates (no pun intended) with a corporate food program offers your team convenience and lets them know that you're invested in satisfying their most basic needs.
Is it Better to Offer Food as a Benefit or Reward?
We think the answer is obvious: make it a benefit for all!
Workplace benefits don't just impact employee well-being, they can be the difference between job seekers choosing one company over another. Investing in office food culture is an easy opportunity to elevate your employees' daily experiences, and elevate your employer brand to retain top talent. Don't just take our word for it, most employees agree: covering the cost of food is the second most popular employee-chosen perk after health and wellness, according to a 2021 Compt Data survey.
As we know, more employees than ever are working remotely or hybrid. Food benefits are an easy way to indulge employees working outside of the office and keep them feeling connected to the team. The options are vast, from meal deliveries to curated snack boxes (more on this later!).
How Food Helps Employees Build Bonds
The best friendships are born over shared meals. Sharing food can add depth to the relationships you have with everyday acquaintances. It can also break social boundaries between employees on different teams or tiers. Research even shows that employees that share meals together feel more connected and are more productive.
If employees eat alone most days, they'll rarely meet new people or strengthen their connections with their coworkers. Isolation guarantees that their work relationships stay strictly work-related. Encouraging your teams to connect on a personal level can transform the way they feel about their workplace.
Better Connections Mean Better Work
When your teams grow stronger bonds that are not just work-related, it will be reflected in their work together. Better relationships can encourage better communication, more creativity, and lessen fear of judgment. An exciting lunch program will incentivize your employees to stick around and eat together rather than leave the office for their lunch (or worse, eat alone at their desks!).
To get your employees to eat together, your office needs to make it easy for them to do so. Shared eating areas are a must. When people eat at their desks every day, they miss out on the opportunity to recharge for the second half of the day. With a shared eating area, they can connect with coworkers and get a break from staring at a screen all day!
Food Accessibility and Employee Retention
The average person spends one-third of their life at work. People want to give that time to a place that helps them grow and excel – both personally and professionally. When you take care of your employees, they know you value them as people and not just what work they can produce and see your business as one they can stay at long-term.
Simply put, if you want to attract (and keep) top talent, nurturing a positive company culture through food experiences is a great way to gain an advantage over the competition.
Benefits for Remote Workers
Office perks shouldn't be limited to the employees that are in the office! Your remote employees deserve food benefits like meals and snacks just as much as the employees that are just a few steps away from the office pantry. Sending food to your employees at home gives them a break from planning and preparing meals, and reminds them that their team is looking out for them.
Boxes of their favorite snacks are an excellent way to invest in your employees' overall satisfaction. With Crafty, you can even go one step further and let them choose their own snacks and beverages to be delivered. Who wouldn't love to find a box full of their favorite goodies at their doorstep? Sending your team food is also a great way to bring everyone together in a virtual meeting.
How Do Food Choices Affect Your Employees
Establishing a food program packed with nutritious and tasty foods is an excellent way to show your employees that you value their happiness, as well as their health. And it turns out that the two are pretty connected! Healthy foods promote better moods, higher productivity, and keep your employees from experiencing that dreaded afternoon slump we all know too well.
It's not just the employers that value healthy snacks – 65% of employees feel that having access to healthy snacks in the office is very important.
Luckily, there are a ton of brands on the market today that are equally mouth-watering and as delicious as they are nutritious. So it's easy to stock up on healthy options alongside everyone's favorite salty snacks and sweet treats.
Diet Affects Brain Function and Focus
A healthy diet doesn't just nourish the body – it nourishes the mind. When your employees start getting hungry, their blood sugar levels start dropping, and their motivation does the same. Glucose levels influence concentration levels much more than you might think. When your blood sugar is going up and down like a rollercoaster, your mental ability is on the ride with it. No one wants to feel unmotivated and unable to focus, so it's absolutely crucial to make sure your pantry is stocked with a variety of options to help avoid that roller coaster feeling.
The right food choices can help your employee's brains produce the chemicals we need for good sleep, less stress, and more feelings of calm. Studies show that foods like vegetables and fruits are associated with lower levels of depression. When your employees are feeling happier and more positive, their communication and relationships get better too.
Time Management
Decision fatigue is a real thing! We can only make so many decisions in one day (and make them effectively). Without a food program at your workplace, your employees have to scour Google Maps or Uber Eats to figure out where and what to eat, or they have to plan and pack their own meal and snacks. Why not free up their mental space to make connections better at work? This way, they can focus on their jobs without worrying about what will be able to satisfy their next hankering.
Encouraging Employee Involvement
When you're trying to figure out what foods to start providing to your employees, it doesn't have to be a shot in the dark. If you're wondering what they would be excited to eat, just ask them.Employees will be happy to know that you value their opinions and turn their input into action.
Send a company-wide questionnaire with open questions about food preferences and dietary restrictions. Take into account their lunch schedules so you can come up with ideas that everyone will be able to enjoy. You may be surprised to find that some of your employees (even those without restrictions) may be curious about alternative food options and would love to indulge in gluten-free, plant-based, nut-free, or even raw foods..
Conclusion
There are many ways your company can use food to promote positive workplace culture such as:
Providing free snacks
Creating spaces that encourage eating together
Ordering catering for a fun lunch gathering
Sending care packages to your remote employees
Here at Crafty, we help companies plan, manage, and execute all of the above!
But which one makes sense for your business? How do you order the right foods, in the right amount, at the right time?
You're at the right place with the right questions! We love all things food and helping companies answer their food-related questions. No matter the size of your company, we would love to help you find the right food program for your employees. Bring your team together with food, while we deal with the logistics. Contact us for more information or to get started today!