Picking the Right Kegerator for Your Office
If you're wondering what the best kegerator for your office would be, you've come to the right place.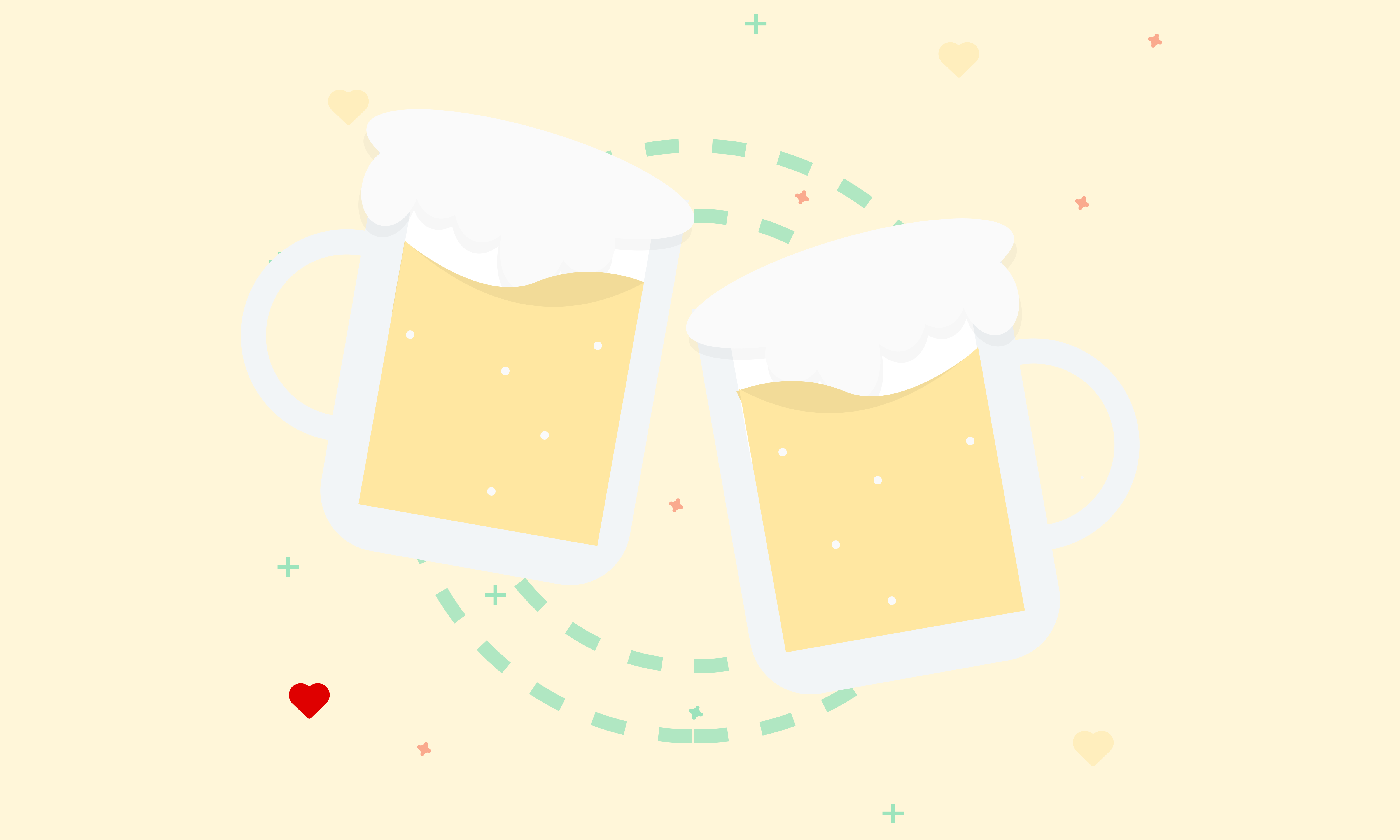 Thinking about a kegerator for your office? We couldn't be more on board! Kegerators in an office offer a huge impact for your team.
Whether you're looking for cold brew, tea, kombucha, sparkling water, beer, or wine, kegs and kegerators are awesome for a lot of reasons:
Environmental Impact! Replacing individually packaged beverages with draft options is a great way to reduce your carbon footprint.
Budget Buddies! Saving cash is never not good! Kegs offer a lower cost per serving than individually packaged drinks!
Space Invaders? More like space SAVERS! Large kegerators will have enough space for backup kegs. Kegs are great for offices with limited refrigerator space or limited storage space.
#culture! The water cooler effect is real! The kegerator can become a place for people to meet and chat, and pulling a draft beverage is always more fun!
We know a thing or two about kegerators, and we also know that most people look at a kegerator and just feel confused. Never fear, dear reader. We were once exactly like you!
When selecting a kegerator for your office, we recommend thinking through two factors:
Freestanding vs. Undercounter
Size, which we'll simplify as the number of doors on your kegerator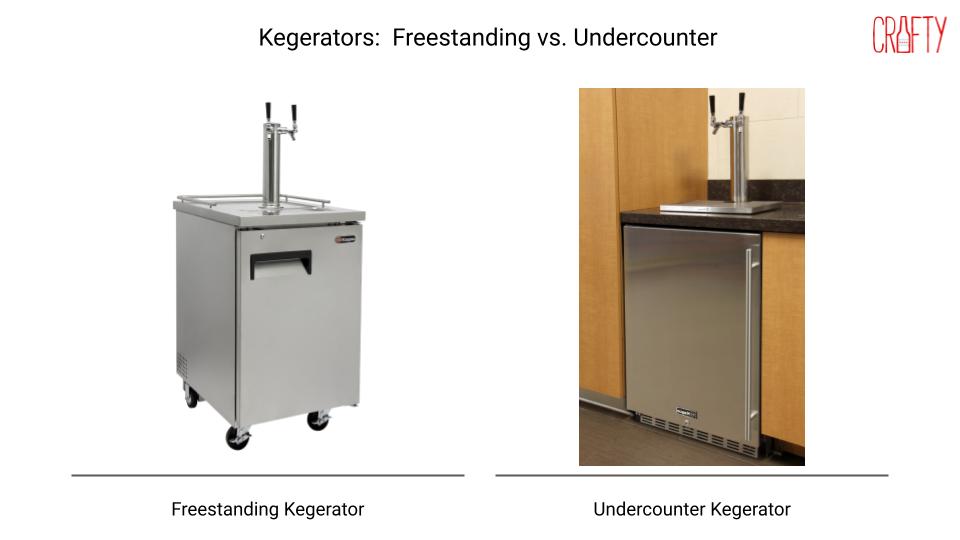 Office Kegerators: Freestanding vs. Undercounter Kegs
You can place a freestanding kegerator just about anywhere you have space. All you need is a standard three-prong outlet!
Undercounter kegerators look super sleek, because they are installed (you guessed it) under the counter. It's sort of like a secret chamber of elixir that pours a perfect glass seemingly out of nowhere.
If you choose an undercounter unit, there are some things we need to consider before we install:
The Space: we need to factor in the size of the unit, as well as enough room for ventilation, so that the machine can breathe!
The Tower: we will need to identify the correct location and size for the cutout in the counter, where the tower (aka, the taps) will be installed.
The Airshaft: incorrectly sealing the airshaft (the space between the bottom of the counter and the top of the unit), or not sealing at all, is a really common installation issue.
Installing a kegerator requires some upfront planning. If you're embarking on a project, please feel free to reach out to a member of our team to chat through some of the details.
Picking the right kegerator size
It's not the size of your kegerator, but the size of the fight in the dog. What? Got lost there. What we meant to say was, the size of the kegerator most importantly refers to the width of the unit.
Pro tip: sometimes people will buy a larger kegerator to use the extra space as cold storage for backup kegs. Running out of your sweet on-tap nectar can be a buzzkill.
While different models have different widths, we like to simplify the decision on size based on the number of doors on your kegerator. When thinking through the right kegerator size, we recommend factoring in the number of different things you want on tap, as well as the backup space available.
Here are our three size categories:
One Door Kegerators (two taps)
Two Door Kegerators (two taps with extra space!)
Three Door Kegerators (four taps)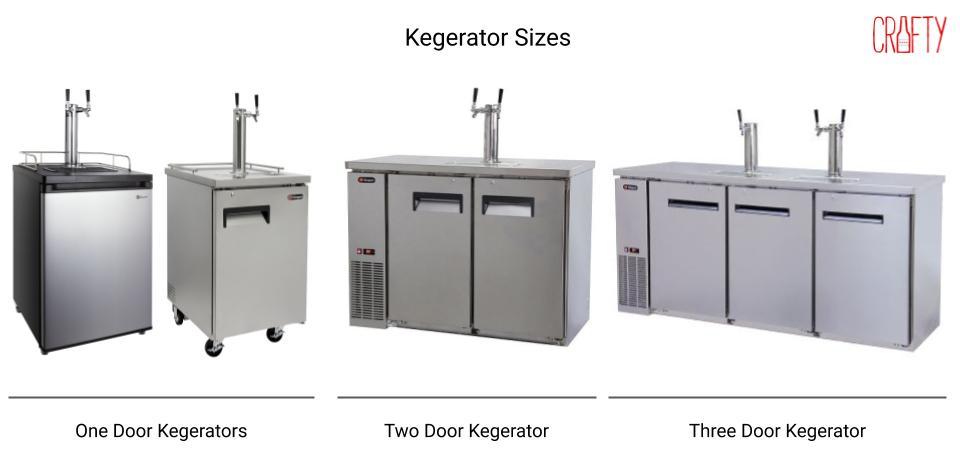 Let's take a look inside each option to understand how many kegs we can fit. Below is an image that illustrates the space available in each size. But first, let's break down the two sizes of kegs:
Sixtel - typically 5.2 gallons, this size holds 666 (Hail Satan) ounces, which amounts to about 83 - 8oz. Servings. All beverage options (cold brew, tea, kombucha, sparkling water, beer, or wine) are available in this size.
Half Barrel - typically 15.5 gallons, this size holds 1,984 ounces, which amounts to about 248 - 8 oz. servings. We currently only offer beer in this size.
Sixtels are depicted below as the smaller circle, and half barrel kegs are the larger circles. We've also allocated space for a 5-lb CO2 or Nitrogen tank.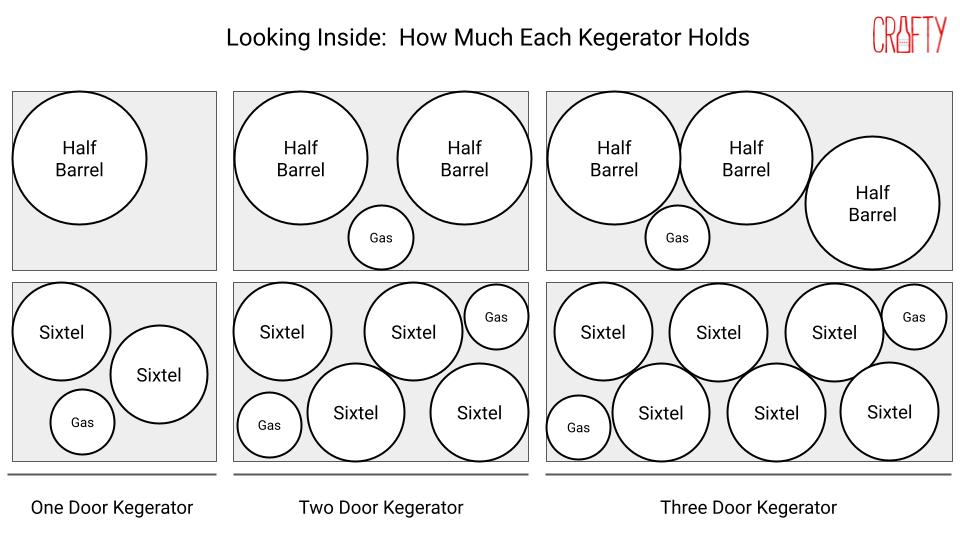 When you order a kegerator, it will likely arrive unassembled. There are quite a number of ingredients you will need to get it started, so make sure you've got everything you need:
If you're unsure you have everything you need, please feel free to reach out to a member of our team, and we'll see how we can help.
ELEVATE

•

SUSTAINABILITY
Explore ways to bring sustainability to the forefront of your office's food & beverage program...