Crafty Opens New Global Headquarters With a Focus on Hospitable Workspaces and Employee Happiness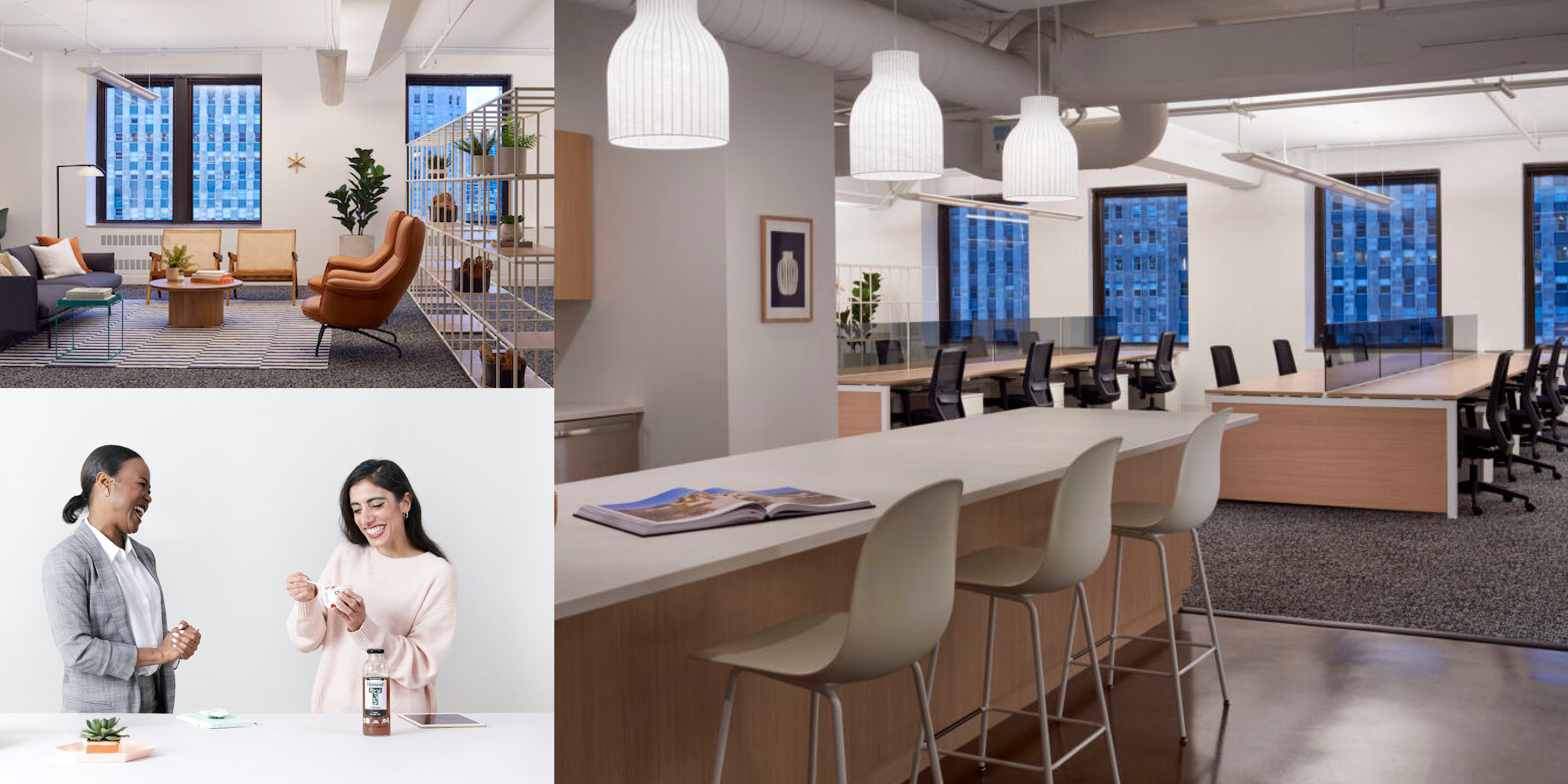 CHICAGO, IL — November 1, 2022 — Crafty, the centralized platform providing food and beverage solutions for global offices and remote workers, today announces the grand opening of its Chicago headquarters in the city's central business district, The Loop. Formerly headquartered in the West Loop neighborhood, the move allows the company to better serve its clients and is the latest achievement in a year of rapid growth.
Since its launch in 2015, Crafty has expanded to 35 markets across the globe, including New York, San Francisco, London, Dublin, Sydney, Melbourne, Toronto, and Vancouver. The company manages over 260 client offices and serves over 300,000 employees per month, both in-office and remote. Clients include Yelp, Nerdwallet, Upwork, Nuro, Ferrara Candy Company, Brex, Sprout Social, and VividSeats.
After facing the challenges brought on by the pandemic, the company pivoted operations into a more scalable, asset-light platform and delivered over 800 percent top-line revenue growth in 2021. Crafty launched 20 new markets in the same period through partnerships with local fulfillment providers who use the company's proprietary technology. The strategy allows Crafty to give its clients a single platform to manage all consumable spend across offices and remote employees alike.
"Crafty is rapidly growing as employers look to elevate their workplaces with delightful, hospitality-forward experiences that make returning to the office worth the commute," says CEO and Co-founder, Nathan Rosenstock. "Our new global headquarters represents a major milestone for our business, which began with four friends delivering kegs around Chicago and now serves a broad range of products and services to over 300,000 employees across four continents each month. The new office unites our expanding workforce and also stands as a point of pride and commitment to creating jobs in Chicago and revitalizing its business center."
Crafty's rapid expansion comes at a time when work culture has undergone a dramatic shift. Businesses are now rethinking the function of an office, and workers are seeking to improve their in-office experiences. Crafty's new headquarters not only reflects its success in helping businesses pivot to create a hospitality-led office environment but also shows its commitment to the well-being of its flexible hybrid workforce. The site features a mother's room, a workspace for every employee, several quiet stations, collaborative conference spaces, two kitchens, gender-neutral bathrooms, comfortable gathering spaces, and of course, a tasty display of free snacks and beverages.
Within walking distance of five subway stations and the regional rail, and situated along the scenic Riverwalk, 205 W. Wacker is a modern building with stunning views of the Chicago River, and Art Deco craftsmanship. The company will occupy the entirety of the 11th floor. Other office tenants include Boldt and Corporate Concepts with proximity to Google's recently announced second headquarters at the Thompson Center and, 1871, the celebrated tech hub in the Merchandise Mart. Crafty's new global headquarters more than doubles its Illinois footprint, which also includes a regional distribution center in Carol Stream.
The new space will be home to Crafty's executive team as well as its product, tech, sales, customer, marketing, people, and operations teams. The company has already doubled in headcount this year and expects to continue that trajectory in 2023 and beyond. By establishing a presence in the heart of downtown Chicago, Crafty is getting in on the early stages of The Loop's exciting revitalization
About Crafty:
Crafty is a centralized platform for workplaces to manage food, beverage, and supplies for their in-office, remote, and hybrid teams across the globe. Founded in 2015, our mission is to help companies craft better workplaces. From G2 to CME Group to Yelp, we work with the world's biggest brands to harness the power of food and beverage to foster a culture of employee connectivity and increase workplace productivity. Headquartered in Chicago, with offices in New York and the Bay area, Crafty manages over 260 global client offices and serves over 300,000 employees per month.
Media Contact
Sarah Berger, Sr. Director of Marketing
sarah.berger@craftydelivers.com

Interested in joining Crafty?
Our mission is to have a positive impact on everyone we work with: our clients, partners, community, and especially our employees. We have a diverse, high-powered team, and our way of working is dynamic, fast-paced, and just plain fun.