Humans of Crafty: Meet Sara Prescott, Catering Program Manager
A food & beverage industry veteran talks about her decision to boomerang back to Crafty.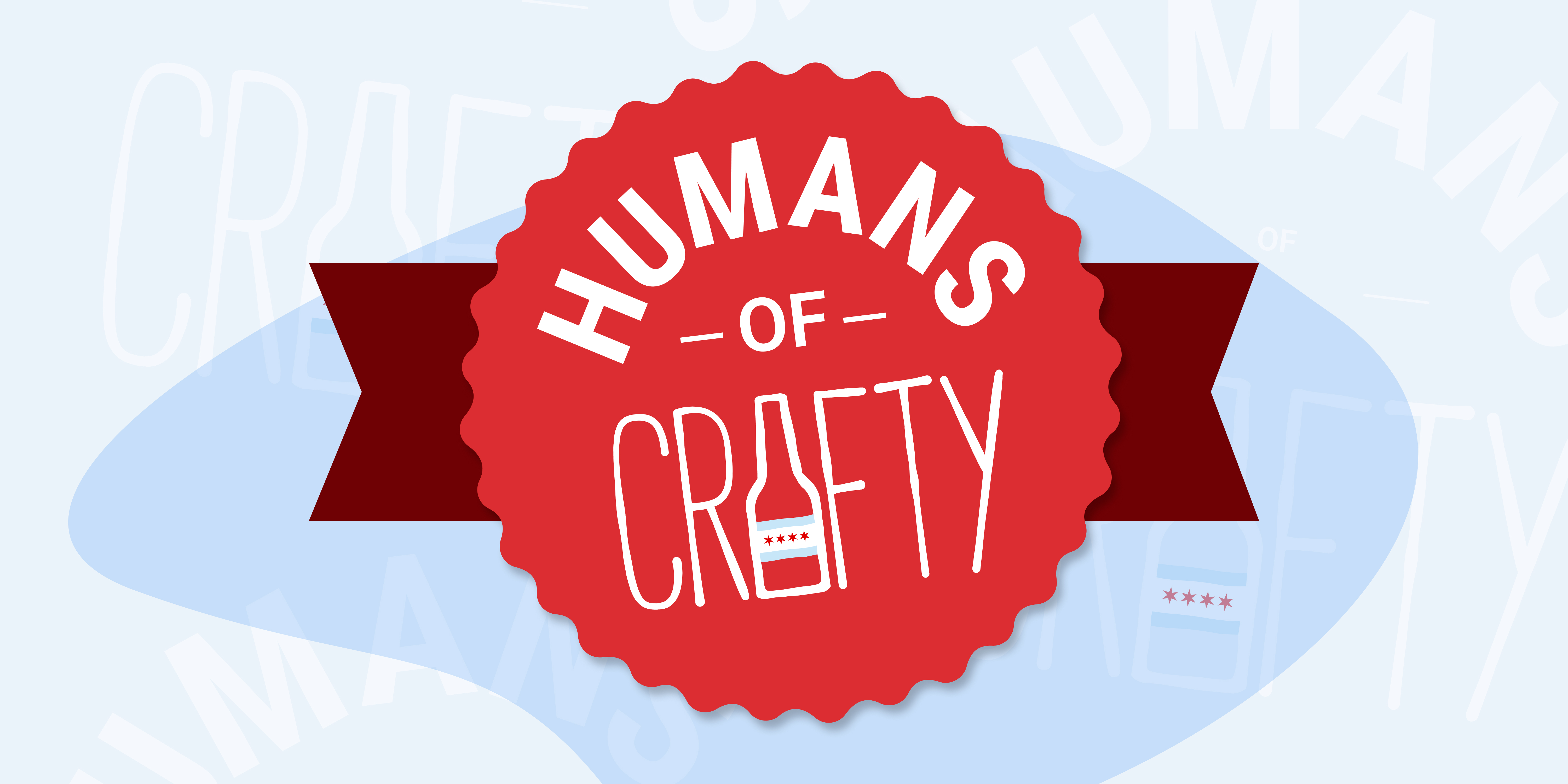 Welcome to our new blog series, Humans of Crafty! Each month, we'll help you get to know one of our talented, unique, and hardworking Crafty Crew members. You'll learn about their distinct career paths, what life is like at Crafty, and why their roles are vital to Crafty's success. Don't worry, it's not all serious business around here. We make sure to grill our subjects on life outside of work, musical tastes, and, of course, favorite snacks.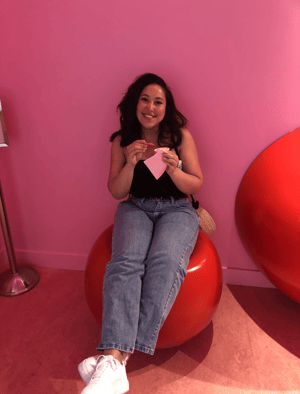 This month we're spotlighting our extraordinary Catering Program Manager, Sara Prescott! A Chicago native from the Bridgeport/Mckinley Park area, her family might have relocated to Wisconsin, but one thing Sara makes crystal clear is that she's "Chicago 'til I die." Before joining Crafty, Sara had a range of experiences in the food and beverage industry. She started her career as a Dietary Agent in a nursing home, where she lovingly prepped and cooked food for elderly residents. From there, she worked as a server, a restaurant manager, Catering Sales Coordinator for a restaurant group, and a Sales and Marketing Manager for a private events and catering company. Then, she decided she was ready for the next challenge.

Sara saw an opening for a Catering Coordinator at Crafty, a brand new position that would challenge her to build a program that introduced high-quality in-office dining experiences to clients. But when the economic impacts of COVID hit the business, Sara's team unfortunately downsized, and she moved onto another opportunity. However, once Crafty pivoted its business model and came back stronger than ever, we called Sara to see if she'd like to come back and help us relaunch and scale our catering services. To our extreme benefit, she said yes! Sara's new mission is to help Crafty expand our Catering program from only Chicago and The Bay Area, nationwide.

We talked to Sara about her decision to rejoin Crafty and how her food & beverage expertise helped prepare her for building a program from the ground up. We also uncovered that her love language is baking allergy-friendly loaves of banana bread for the Crafty Crew.

Keep reading to discover why boomeranging back to Crafty has resulted in Sara's most fulfilling work experience yet.
What attracted you to Crafty?

When I first found Crafty, I was desperate for a job at a company where I could show up as myself authentically. I yearned for an environment where I could be honest with my coworkers and bosses if my day was difficult and felt comfortable sharing my ideas for changing processes. I wanted to be able to forge good relationships with my clients and create connections that left room for fun.

I saw Crafty's website and could sense that it wasn't an ordinary place based on the brand and how they spoke. The brand felt fun, and I knew the people would be too. Kevin Binder, the Director of Events turned Sales Executive who hired me, is a brilliant Crafty representative. He set expectations for the role exceptionally well and explained Crafty's vision to craft a better workplace in an inspiring way. People's jobs can be stressful or even soul-sucking, and Crafty is there to make their lives easier and more joyful through snacks. It's about fueling them with the sustenance that helps them perform best. From there, I met everyone, and it turned out to be a group of thoughtful, authentically cool people.

Can you describe your role at Crafty?

I started as a Catering Coordinator at Crafty in 2019. Back then, catering was a service we offered only in Chicago as part of our now retired Events program. In 2022, when Crafty asked me to rejoin the team, things had changed quite a bit. Crafty stopped doing events and focused on making sure we could offer exceptional catering experiences on a national level.
I joined as the Catering Program Manager with the team led by our co-founder Ishan. We needed someone to focus on strategy and expand our catering services nationwide so that all of our clients are getting that classic Crafty, best-in-class experience. At the start of our Catering Program in 2019, we focused on our direct markets, Chicago and The Bay Area. In 2021, when we started to expand nationwide, we had a lot of clients with multiple office locations. We needed to build out a program that provided consistent, first-class catering experiences across the country so that people working for the same company in different locations were getting the same seamless and delicious experience.

My role focuses on our strategy and partnerships with catering companies and platforms. We quickly realized we needed more hands on deck, so we hired back another Crafty veteran, the amazingly brilliant James Wright, who focuses on the execution of catering programs.

Together, we've been able to take in-office catering experiences to the next level by partnering with the best catering companies across the country, working with our clients to know exactly what they want and how we can execute delicious and varied catering programs across multiple locations.

What do you love most about your job?

The food & beverage industry is not always adaptable. Things are done a certain way, and they stay that way for a long time. At Crafty, I can shake off that convention and build and rebuild structure so that we are doing things in the best possible way, while still being part of an industry I love. Once you create a good system, you are no longer the only person who can do the thing you know how to do. It's like creating a roadmap for people and sharing my knowledge to develop excellent catering practices nationally.

Plus, working with food is just the best. You get to try new restaurants and dishes and see what's happening in the food world. That's an ideal scenario for me.

What is the most challenging part of your job?

When I rejoined Crafty, a lot of things had changed with catering, and while there were a lot of ideas floating around on how to rebuild the program, I was essentially starting with a blank slate. Being able to build something from the ground up is a huge reason why I wanted to come back (I also missed my coworkers), but that, of course, comes with challenges. Crafty was and is growing steadily and rapidly, and one of the challenges we face on the Catering Team is creating structure while executing. In a slightly different environment, you'd hope to be able to create the structure and then execute it, but with our rapid growth, we often have to hit the ground running and build while executing.

In your opinion, what is the most unique thing about working at Crafty?

The level of transparency into the business. I have never worked at a company that keeps me as looped into what's happening behind the scenes as Crafty. During COVID, our co-founders were refreshingly clear about where we stood financially and how it would affect us. I decided to come back because our business was booming again, and Crafty's health was even more remarkable than before the pandemic. Over three years later, that transparency continues with regular meetings, updates from our Leadership Team, and consistent communication via slack and email.

How has your past experience helped you succeed as a Catering Program Manager?

Having sold and executed on full-service events and catering of all kinds has prepared me for just about anything that gets thrown our way! I understand how to push the limits and experiment without going too far or negatively affecting service.

What kind of Crafty-supplied snacks and beverages do you depend on to make it through the workday?

I need seltzer water to get through the day. I don't have a favorite brand, but I reach for Bubly frequently. I also love a turkey jerky moment, and I cannot forget the M.V.P. of my childhood, Goldfish and the chai concentrate in the fridge at the office. I know it's to make chai lattes, but I'm not a huge caffeine person, so all I need is a shot of the concentrate mixed with oat milk for the perfect afternoon pick-me-up.

What do you like most about the hybrid working environment?

It's an environment that works perfectly for me. I go in two days a week, which is critical for my role. It's not a requirement; it's a schedule I created. I like to have human interactions and spend time with my coworkers. I only depend on getting a small amount of headphones-in computer time at the office. The other three days, I am parked in front of the computer at home, getting a bunch of things done. I also love being able to do my laundry in the middle of the day and cooking for myself. That is the most productive schedule for me. In 2019, when I was at Crafty, I used to work from home one day a week, which was slightly unique from other companies. Crafty has always trusted us to know where and how we work best.

Let's get personal! What's a typical day off look like for you when you have zero obligations?

Recently, on a day off, I read an entire book and cooked a bunch of delicious things in my kitchen. I made homemade rice pudding and crab cakes. I also made chicken and veggies over mashed potatoes with gravy, and it was maybe the best meal I've ever had. I couldn't believe I had made it! It gives me so much joy to cook and feed people.

I also travel sometimes on the weekend because my family is in Wisconsin. If I'm not doing that, I'll see friends or nap. I love a good nap.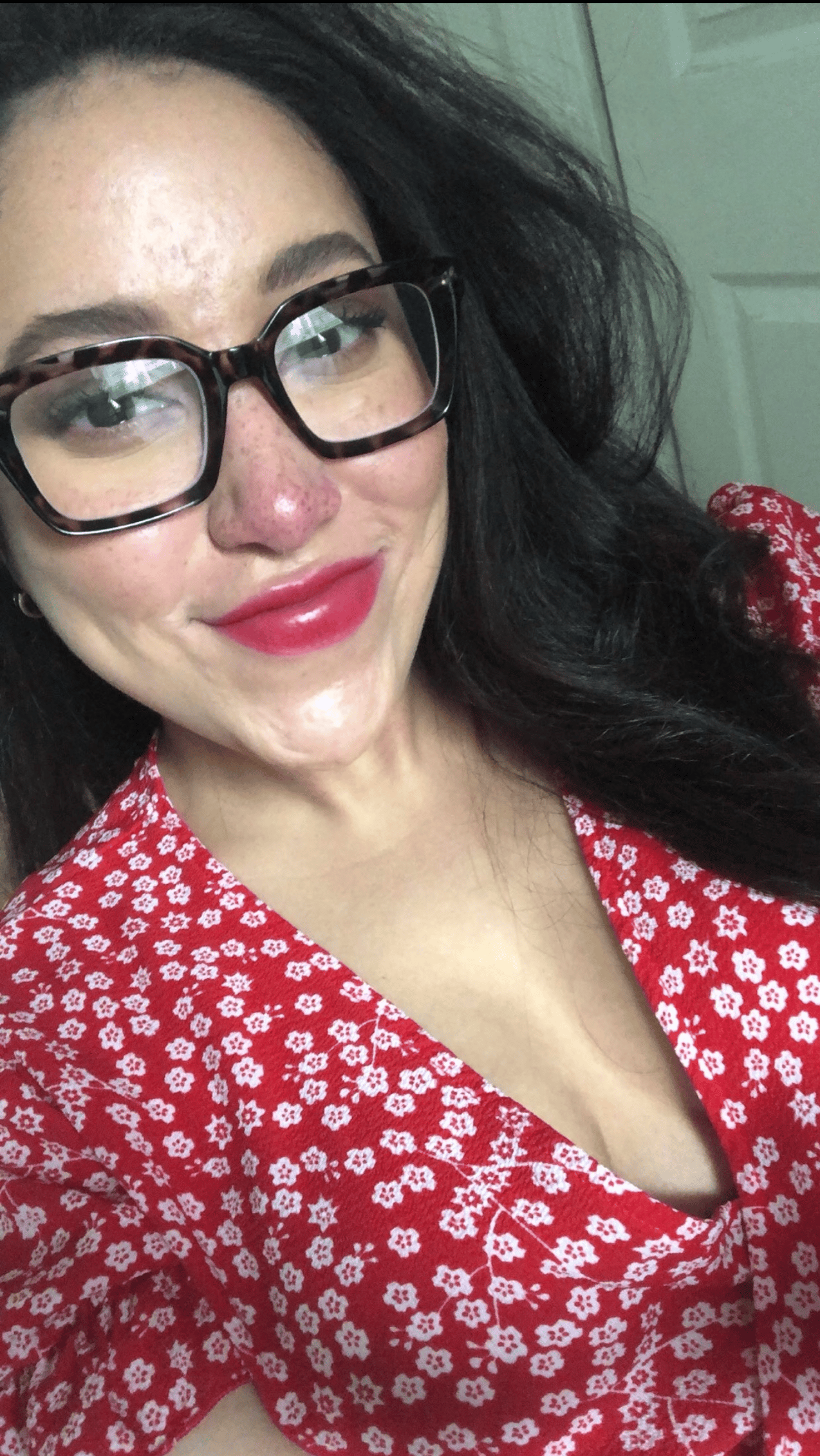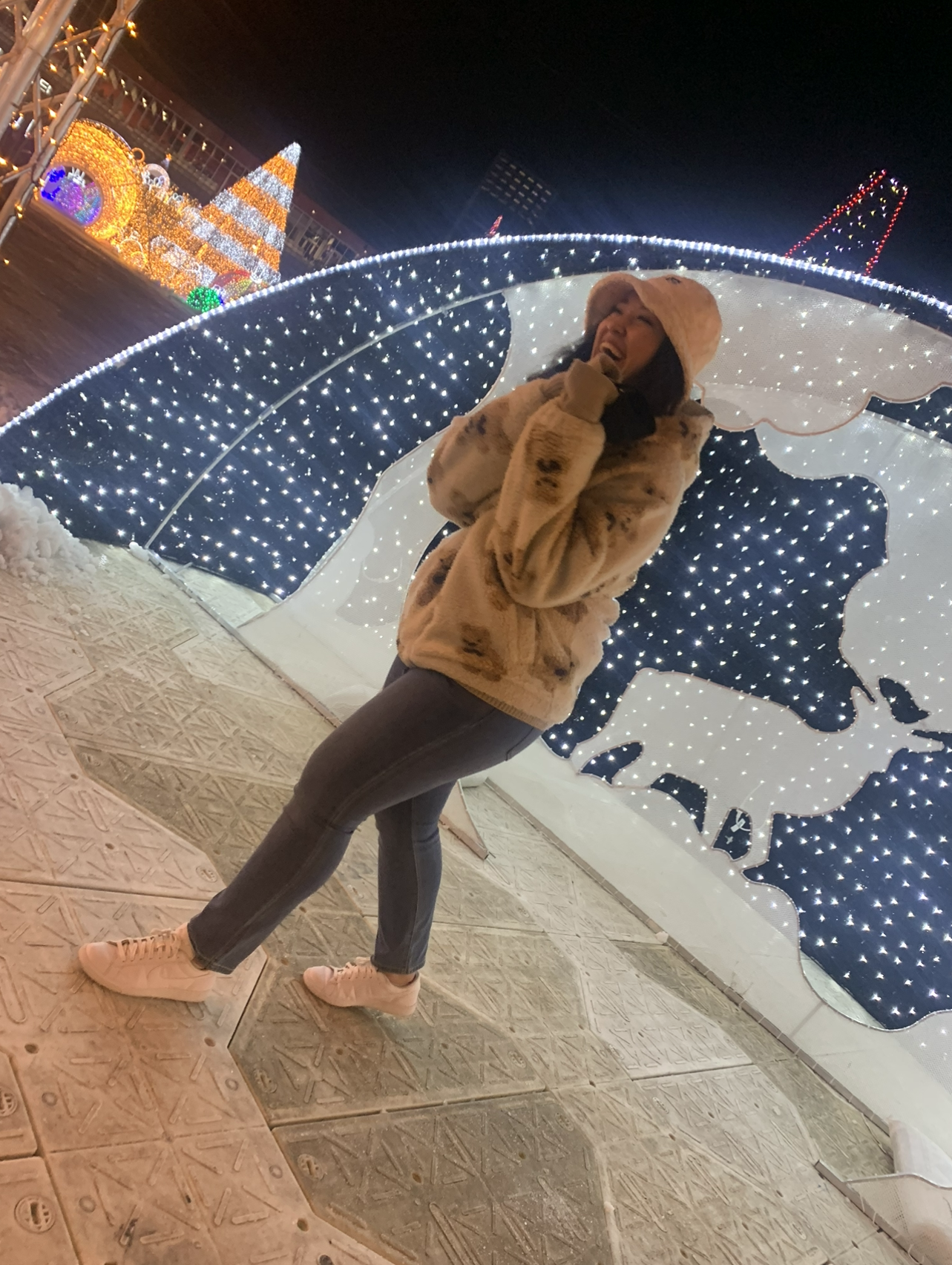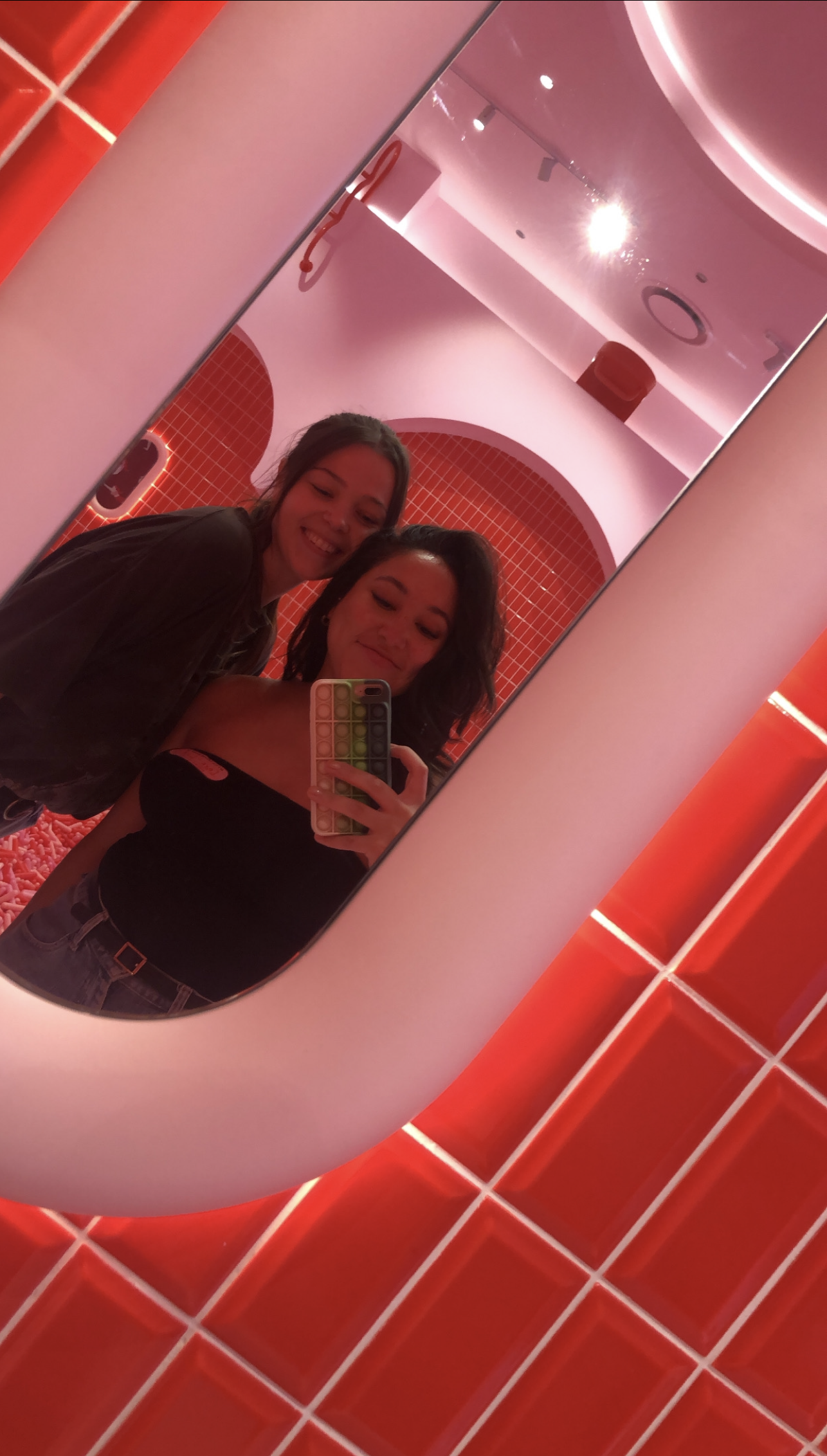 ⚡

Now for the lightning round!

⚡
What is the last TV show you watched?

White Lotus

What is the last book you read?

This is kind of embarrassing. It's a reread from high school. The Blue Bloods series by Melissa De La Cruz.

What is the last song you listened to?

JACKIE BROWN by Brent Faiyaz

What is the emoji that best encompasses your vibe?

🫠

Who is a famous person you'd like to hang out with?

Michelle Obama

Who was your first celebrity crush?

Christina Aguilera and Usher

Crafty would like to extend a huge thank you to Sara for generously sharing her time and insights with us and allowing us to write about her. Thank you so much for all you do for Crafty. We are endlessly grateful to have you on our team.

Interested in joining Crafty?
Our mission is to have a positive impact on everyone we work with: our clients, partners, community, and especially our employees. We have a diverse, high-powered team, and our way of working is dynamic, fast-paced, and just plain fun.