Humans of Crafty Chicago: Meet Nick Canada
Crafty's Director of Partner Operations
After a decade in the construction industry, a new opportunity arose that allowed Nick to leverage his skills to join the fascinating food & beverage industry. Welcome to our blog series, Humans of Crafty! Each month we'll help you get to know one of our talented, unique, and hardworking Crafty crew members. You'll learn about their distinct career paths, what life is like at Crafty, and why their roles are vital to Crafty's success. Don't worry, it's not all serious business around here. We make sure to grill our subjects on life outside of work, musical tastes, and, of course, favorite snacks.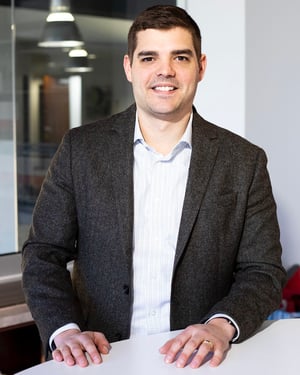 Please welcome to the stage Nick Canada, Director of Partner Operations. Nick is not from Canada but has been asked if he is approximately ten billion times–a conservative guess on his part. Instead, Nick and his family moved around when he was young, with stops in The Quad Cities and Tulsa, Oklahoma, before ultimately settling in St Louis when he was eight years old.

After graduating high school, there was only one choice for college; Purdue University in Indiana, where his parents met and fell in love and where all of his siblings studied. Nick majored in Construction Management and, just like his parents before him, he met his wife, Amalia, there.

Nick spent ten years in the construction industry, contributing as a Project Manager to huge projects like the renovation of Wrigley Field in Chicago. He also worked on the less glamorous, but personally relevant job of a parking structure next to a hospital, where he would eventually park while his wife gave birth to their first child.

After working on a large international project that required him to go back and forth between his home in Northwest Indiana and Canada (yes, actually Canada this time), Nick was ready for a new opportunity. He was looking for something that kept him closer to home and a company that aligned with his values.

As if the universe was listening, Nick received an email from an old grad school friend who happened to be a Crafty employee. She was looking for someone interested in a brand-new position heading up new and strategic partnerships.

So how does someone who has spent ten years in construction without food service or tech industry experience transition to Crafty? Not only does Nick knock that transition out of the park by leveraging all of his relationship management and process-building expertise to Crafty, but he builds and runs a thriving partner team that did not exist before. Read on to find out just how he leveraged what he learned from the world of construction to help Crafty grow to serve 35 markets nationwide.


What attracted you to Crafty?

Initially, I was drawn to the f&b industry. It's so different from construction. Plus, I love food and drinks as a consumer. Specifically, I've always been interested in coffee, and I knew Crafty was heavily involved in the coffee world. I love exploring the taste and origin of coffee and being around a company close to good coffee and delicious food sounded like a win for me. The more I looked into the role, I realized how much of my experience from the construction world was transferable. It was exciting to see a very strategic position, and since it was a new role and a new team, I'd be doing a lot of building and creating processes. Construction is about processes and procedures and building relationships, so I knew I could apply that to Crafty on the Partner Management Team.

And finally, if I was hopping into a new industry after ten years, I wanted to find a role that would allow me room to build from the ground up. I liked the idea of writing the playbook and executing it simultaneously. I wanted to avoid walking into a deeply established role and playing catch-up. With Crafty I can learn and grow.


Can you describe your role at Crafty?

I head up the Partner Team. When Crafty first started, we operated in two direct markets in Chicago and The Bay Area. A direct market in the Crafty universe means that we have our own warehouse, Delivery Specialists, and delivery vehicles in those cities. When Crafty was trying to figure out how to expand into other cities around the country, we wanted to do so as quickly and efficiently as possible. We started reaching out to companies with warehouses and teams in cities where we didn't have a presence and offering to partner with them vs. standing up competing operations. Now we have several partners around the globe and serve clients in 35 markets.

Our team has three major focus areas. First is partner performance management. We ensure that whomever we partner with can meet the Crafty standard so service is consistent from one state to another.

The second is relationship management. We want to maintain good and healthy relationships with our partners. We focus on what they need from us, how we can help them be successful at our client sites, and how they can use our technology. We have to advocate for our partners when we're face-to-face and behind the scenes.

The third focus is system and admin management. There are many moving parts with many partners, and a significant part of our job is ensuring everything is maintained in our system. Clean data is of the utmost importance for our success. We need to make sure that they are using our system to update orders and let us know exactly what's going on with our clients in every location. This way we can be sure we're charging everyone correctly and maintaining our client's budgets properly within our system.

We are also interested in learning what parts of our tech work well for our partners and what don't. We are responsible for training our partners on how to use the Crafty system. If most of our partners are not using a feature, that means specific data isn't appearing in our system; then maybe it's not built in a way that benefits them. A hypothetical example of that is if we ask to make sure an order is reconciled in our system, and most of our partners are unhappy with the way they need to reconcile that order, then we might need to update that process in our system so that it is easier for our partners.


What do you love most about your job?

I enjoy the balance of managing our team and executing strategic initiatives. I get a good mix of heads-down time to build out initiatives, and I enjoy breaking that up with a more advisory role to our three Partner Managers. I also love how cross-functional our team is. We have the opportunity to work with so many different teams at Crafty and hear what their challenges are. Our team does a lot of brainstorming and problem-solving so that we can come up with solutions that benefit the larger team.

The second thing is building relationships with our partners. A huge part of the construction industry is creating and maintaining relationships, and I love that I can do the same thing at Crafty. Finding ways to benefit each other and celebrate big wins together is rewarding. I also love hearing what they're seeing on their side of the industry. What trends are they noticing, or what is their business like outside their partnership with Crafty? I have learned so much from these relationships.


What is the most challenging part of your job?

Our biggest challenge is managing our time and prioritizing. We're a startup with numerous big ideas, and it's exhilarating to talk about where we can go with Crafty. We have great meetings and brainstorming sessions, and then you leave and think, where do I find the eight uninterrupted hours to build and get this thing off the ground? So you have to strategically prioritize and figure out how and where you will invest your time.

We are building and rebuilding all the time at the same time as executing, which can be challenging, but it's a fun challenge. I'd rather be led by the dog than have to drag the dog along while he's dragging his feet. It's newer for me because, in the construction industry, you have companies doing something the same way for 50 years, so it's refreshing to be here where there are a million new ideas a day. If my challenge is picking which one to prioritize, I'll take it.

In your opinion, what is the most unique thing about working at Crafty?

The unique thing I've experienced here is access to anyone. I've worked at places where it's tough for folks to find time to meet with you, particularly higher up, C-Suite level, or Director level people. At Crafty, I see people of all levels making time for people of all levels. If I need to run something by a co-founder, they make time for me as soon as possible. And it's not just me. I see everyone at this company makes time for everyone. Whether it's via Slack or an in-person meeting, no one is pushed off.

Another unique thing about Crafty is the variety and diversity of the type of individuals that work here. In construction, people have very similar backgrounds and personality types. At Crafty, everyone has their own style and personality. The world of food and beverage is such a varied industry, and Crafty brings together every type of person. We are all safe to be authentically ourselves. I can share silly music on our Slack channel #craftybops and interact and laugh with the whole crew. We're just free spirits here, doing our best.


How has your past experience helped you succeed as a Director of Partner Operations?

My experience has helped me identify things that will be recurring issues versus things that will be one-off problems. It's taught me to be forward-thinking. If something comes up, will this affect us six months later or not? If you take a shortcut in construction, it can cost you time or money, or both. I've developed the ability to see something and say, we need to invest time upfront building this now because it'll help us later. Or, instead, let's focus on something other than that right now because this doesn't benefit the big picture. Recognizing that and convincing your team that it makes sense can sometimes be challenging, but we've had a pretty solid success rate on that front.

I've also been able to apply this to parenting. Sure, I prefer being the fun parent, but I have to be cool with my kid being mad at me because I'm making him go to bed. He'll be a happier kid tomorrow with a good night's sleep.


What kind of Crafty-supplied snacks and beverages do you depend on to make it through the workday?

I am a big fan of espresso. We have a great Nespresso machine at the office, which I live for. I also can now only drink sparkling water. I have stopped drinking still water entirely. I use the Bevi machine at the office, but I also love a classic canned La Croix. As for snacks, I'm dedicated to the GoMacro bars. I am also always down to try any healthy alternative to a childhood snack. The Ancient Grains Cheddar Puffs are incredible. They're a great Cheetos alternative.

What do you like most about the hybrid working environment?

I love the hybrid work environment. I try to do Mondays and Fridays at home in Indiana, then commute on the train Tuesday through Thursday. I do daycare drop-off in the mornings, and I love being able to hop on the train and head straight to The Loop. On mornings when I'm not heading to the office, I drop the kids off at daycare and go to a coffee shop for a change of scenery.

Now that we have a very new baby at home along with our toddler, that 30-40 minutes on the train is very precious to me. I try not to work at all. Then when I'm heading home from the office, I can leave on the 4:30 train and catch up on Slack or email.

It gives me the time I need to be with my family but also affords me that in-person collaboration that is so important. If you're an individual contributor, it makes sense that you'd want to be at home and cut out unnecessary commutes, but for our team, we shine with that in-person collaboration, so mixing that into the week works well for us.


Let's get personal! What's a typical day off look like for you when you have zero obligations?

We are living the suburban life now! We lived in the city before we had our kids, Dominic (2.5 years old) and Margot (8 weeks old), so now we're settled down a little bit. We have a house and a well-used yard when the weather is nice. We also do stuff with my wife Amalia's family on the weekend. Her family is huge, so a birthday party or some sort of celebration is always happening.

I try to make sure a large part of Saturday is spent doing something fun outside (if the weather allows) with Dom, especially since his little sister was born. We don't want him to have a weekend where it's his parents doing a bunch of chores, and then it's over. I also like to make sure I can run on the weekends because I love running.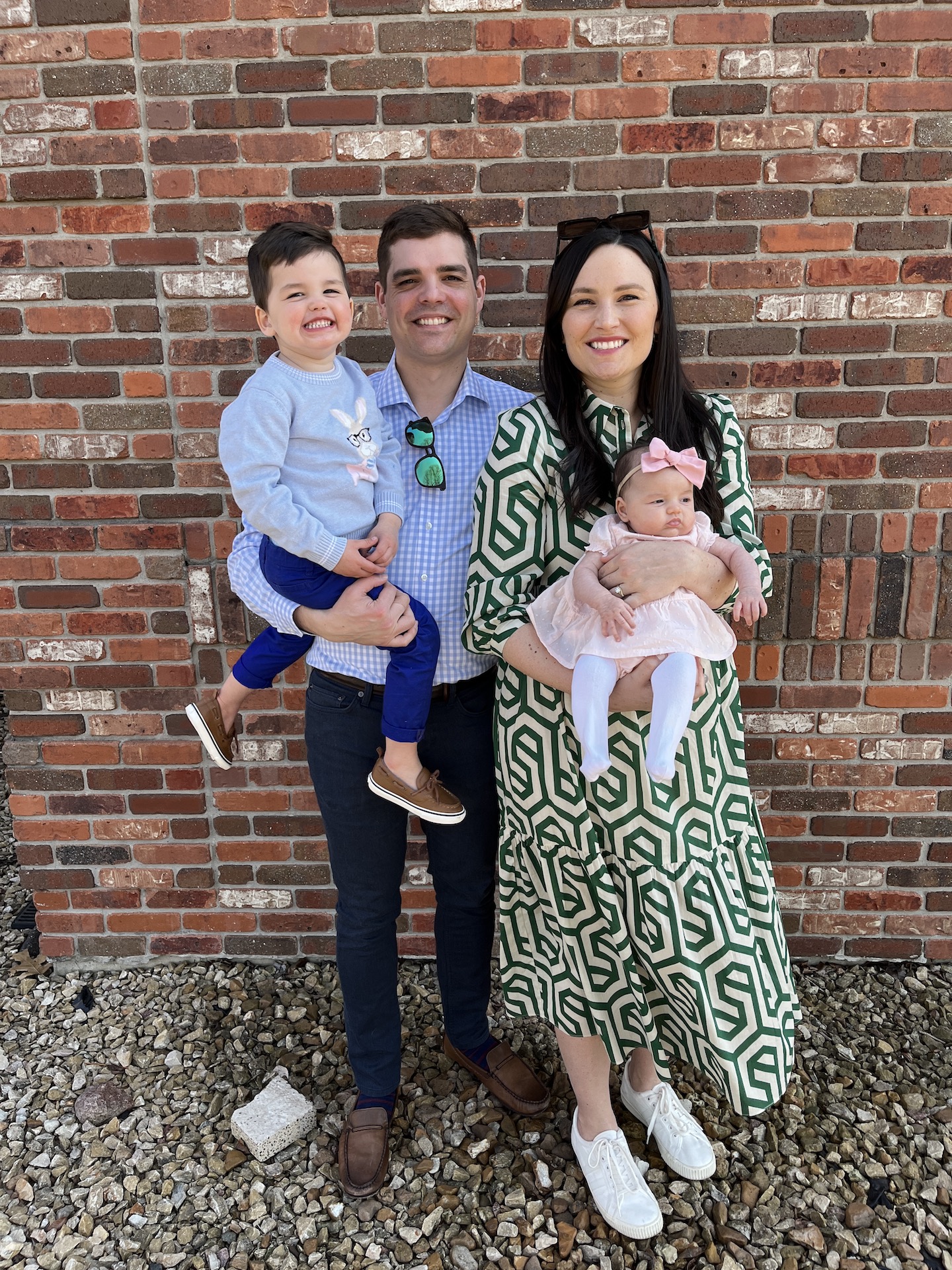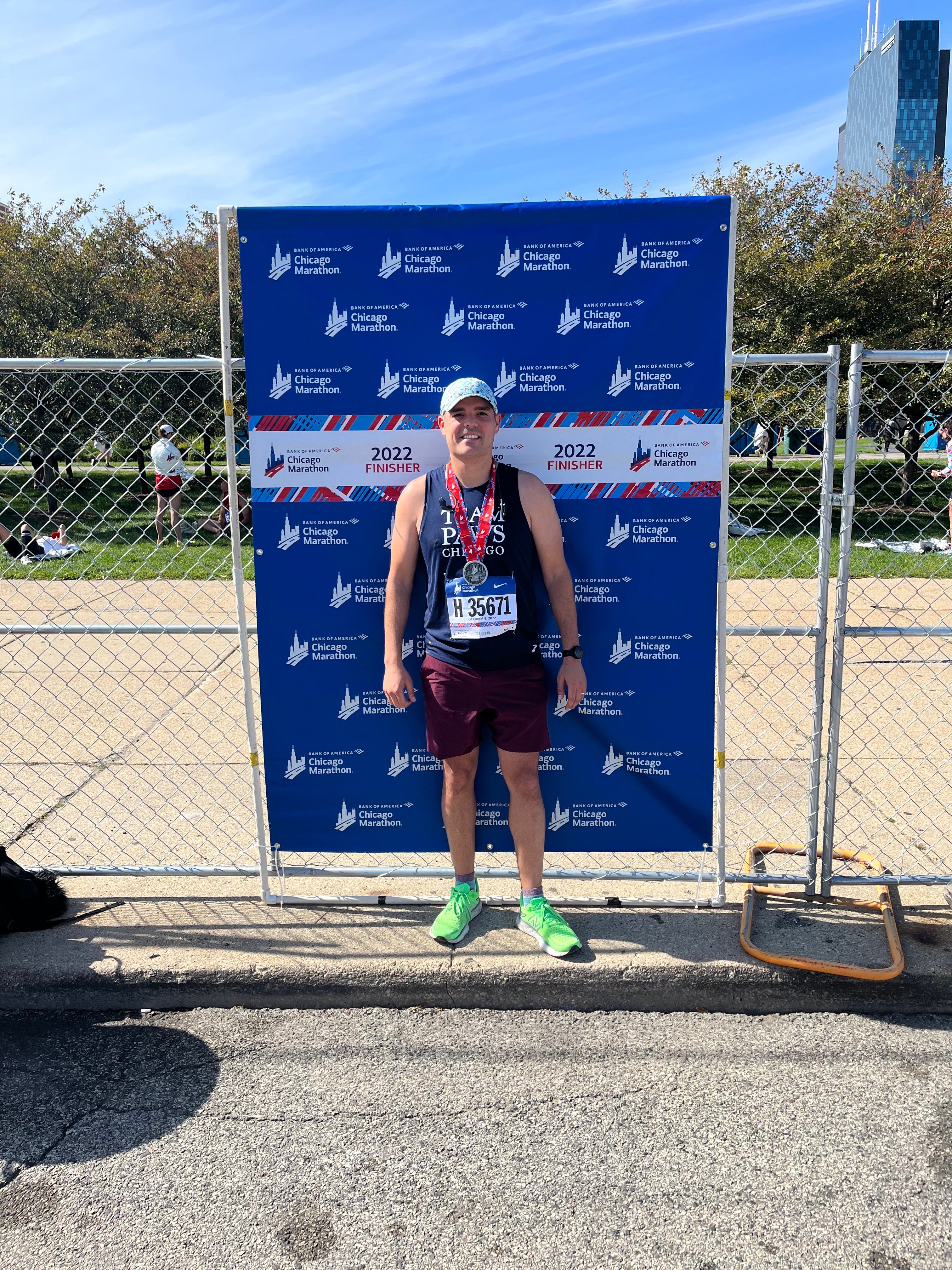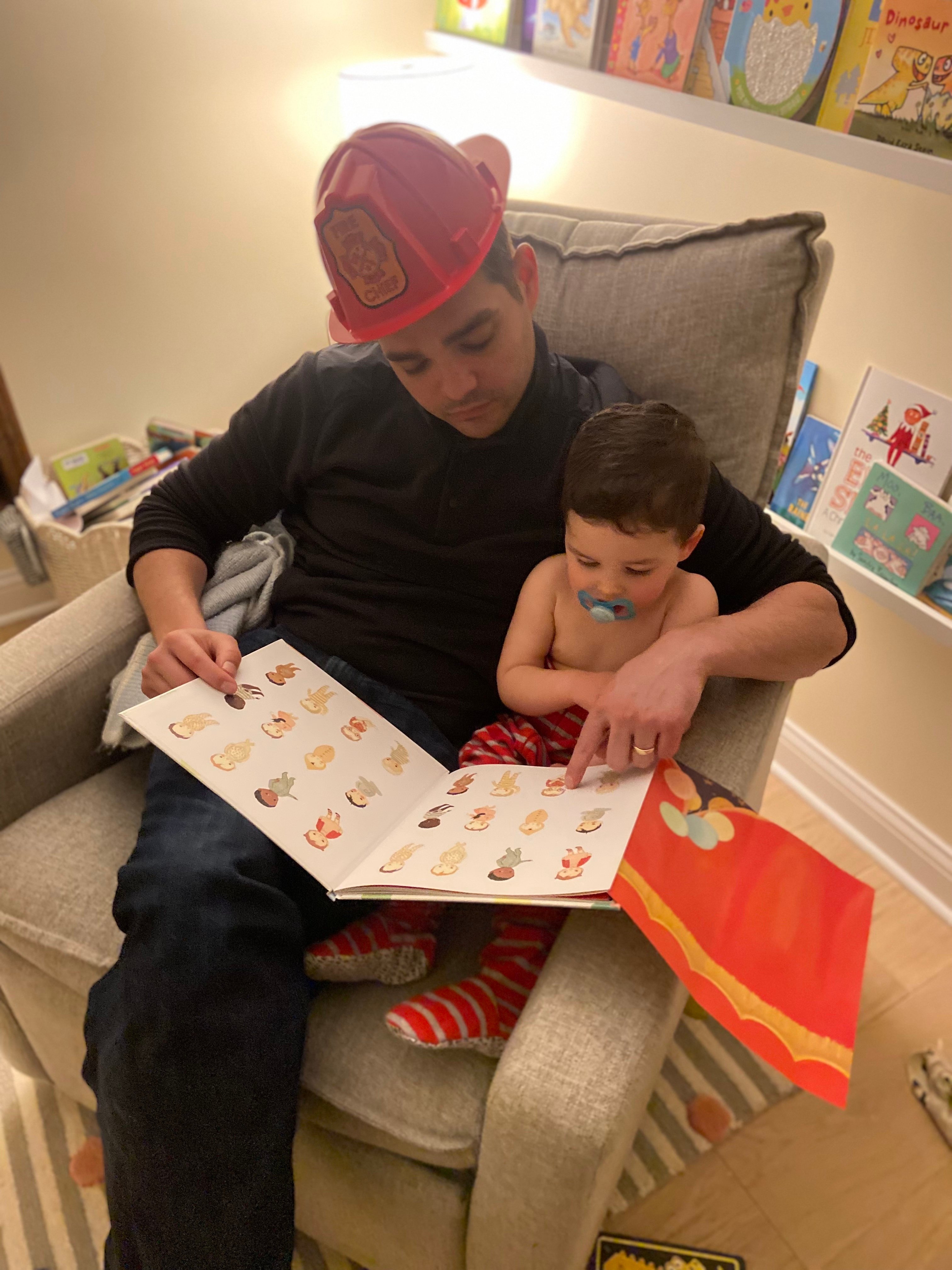 ⚡

Now for the lightning round!

⚡
What is the last TV show you watched?

The Last of Us

What is the last book you read?

I'm reading a book right now called Stillness is the Key by Ryan Holiday.

What is the last song you listened to?

Kid Charlemagne by Steely Dan.

What is the emoji that best encompasses your vibe?

🤗
Who is a famous person you'd like to hang out with?

John C. Reilly

Who was your first celebrity crush?

Serena Williams
Crafty would like to extend a huge thank you to Nick for generously sharing his time and insights with us and allowing us to write about him. Thank you so much for all you do for Crafty. We are endlessly grateful to have you on our team.

Learn More About Crafty Jobs
Our mission is to have a positive impact on everyone we work with: our clients, partners, community, and especially our employees. We have a diverse, high-powered team, and our way of working is dynamic, fast-paced, and just plain fun.