Meet Natalie Loomis, Client Success Manager in the Bay Area
Client Success isn't something Natalie takes lightly. From listening and advocating for her clients' needs to helping them build superior f&b experiences, see how she's honed her skills over the years.
Not only is Natalie Loomis a world traveler (she will be on a trip to Europe when this is published) and an avid outdoors fan (you can catch her in her Jeep on the way to a gorgeous landscape in her free time), she is also an incredible amateur photographer. On top of all those hobbies, Natalie has also done it all in the client success world. There hasn't been a point in her career where she wasn't working in a client facing role. Starting in the restaurant world, to selling wedding dresses, and finally landing in the land of technology and startups as an account manager.

Natalie has a knack for connecting with people, which is one and important trait for people working with clients. Her varied career in retail, restaurants, and startups led her to realize that creating deep and long-lasting relationships with clients is not a skill that comes easily to everyone. Listening and advocating for clients' needs is why she is so good at what she does.

When she joined Crafty in 2022, she had seen it all when it came to managing clients, especially when it came to technology. While working for a Crafty competitor, she was handling over 300 accounts at once. That, of course, prepared her for handling any fire that needed to be put out, but she was looking for a new challenge. One that allowed her to take on a more proactive role with a smaller roster of clients instead of spinning 300 plates in the air. Luckily, with Crafty's approach to client success, Natalie found herself in a position to be able to invest in client relationships in a way that had been missing from her previous role.

Read on to learn how Natalie uses her years of expertise and the support of the incredible Crafty crew to ensure her clients are receiving the best experience possible from their corporate food & beverage partner!

What first attracted you to Crafty?

When I initially found Crafty, I was excited because my background was similar. I came from one startup that worked with corporate food and beverage programs to Crafty, which does similar work. But, things with Crafty were different because we partner with clients to create programs that meet their unique needs in their spaces. Crafty is not a one-size-fits-all operation. It's more of a collaborative partnership. That was the enticing part of working in Client Success at Crafty. I knew would have the opportunity to be more proactive with my clients here as opposed to other roles where it was mostly reactive.

When I first interviewed, I got a clear sense of the Crafty culture, which definitely attracted me to the role. Everything we discussed in my interview has turned out to be spot on. We talked about work-life balance and how that was important at Crafty. We also talked about how Crafty allows for flexibility within your schedule and in your role. For instance, if you are interested in an area of the business and want to learn more, you can really go for it and are encouraged to do so. Crafty embraces change and continued learning and growth, which I also appreciate, so it felt like the perfect fit for me.

Can you walk us through your role at Crafty?

I am a Client Success Manager, meaning it's my job to create the best experience for our clients. A lot of my role is understanding what is essential to each client and ensuring, without fail, that those needs are being anticipated and met. We plan, grow, and evolve with our clients. Their businesses are growing and changing, and it's up to us, the CSMs, to make sure that we change with them and create the best food and beverage program that is humanly possible for their employees. Our first core value is "we obsess over the client," which perfectly describes the CSM role. We think about how we can make things better and clear their plates so they can focus on the other stuff that helps their businesses grow.

What do you love most about your job?

I love the relationships I've built at Crafty. Not only with my clients, with whom we have established a significant mutual trust, but with my coworkers. I am one of the few remote workers at Crafty. I live about 2 hours away from our Bay Area office so I don't get into the office as much as my peers. However, because of the people at Crafty and their openness, I have made some beautiful and meaningful connections with my coworkers. The Client Success Team is so supportive. We know we have a great product and a great team, which allows us to share advice and support each other when we need it, even if we're not all in the same room all the time. Although, when we all fly out and end up in the same room, that's on another level! We have such a productive and all-around good time together. I always look forward to those moments.

What is the most challenging part of your job?

The challenging part is also exciting, but it's keeping up with changes. We are a startup, and things can turn on a dime, which keeps us all on our toes. But, the CSM team is fantastic at coming together, sharing helpful information, and implementing new systems to adapt to our clients' needs.

What is the most unique thing about working at Crafty?

How involved the co-founders still are. I have worked at a few startups, and that element is unique to Crafty. They genuinely try to get to know everyone, even as we grow. They have an open-door policy where any of us can reach out to them, whether it's via Slack message, email, or in person. They don't make it seem like they are untouchable. They know what our team is working on, are incredibly knowledgeable about the details of the business, and never make us feel like they are too busy to make time for us. That is unusual at a company of Crafty's size, and I know it's a big reason why people enjoy being here. We're treated as peers.

How have your previous roles helped you in your current role at Crafty?

Client Success has been my wheelhouse for many years, so I have seen almost every possible situation that can occur with client relationships. However, the one thing that prepared me for this role at Crafty is the sheer volume of clients I've had to take on in past roles. Now that I have a much smaller client list, I can focus deeply on how I can help shape their experience. Multitasking isn't new to me in the Client Success world, but when you do it for over 300 clients, it feels like a breath of fresh air to only have to do it for a select number of clients. I'm glad I had that experience, so I can now manage everything with a blissful sense of calm.

What kind of office snacks and beverages do you depend on to make it through the workday?

I love my monthly Crafty in a Box credit. The thing that I always need to have in there is La Colombe Triple Draft canned coffee. Other than that, I try to get a variety of bars to eat throughout the day so I can remember to keep myself fueled. They're an excellent dry snack to keep on my desk. Other than that, I also make sure to get some delicious new things for my husband to try.

Let's get personal! What does a perfect day off look like for you?

I would wake up, have coffee, and relax with my Yorkie, PJ. She's sixteen years old now, so she requires a solid amount of cuddles. I'd also like to get some time to hang with my adorable nieces. Then, I'd like to do something outdoors, like go on a hike or take a drive to the beach. I love being outdoors and by any body of water, whether it's a river, a lake, or the ocean. That's always an ideal day for me.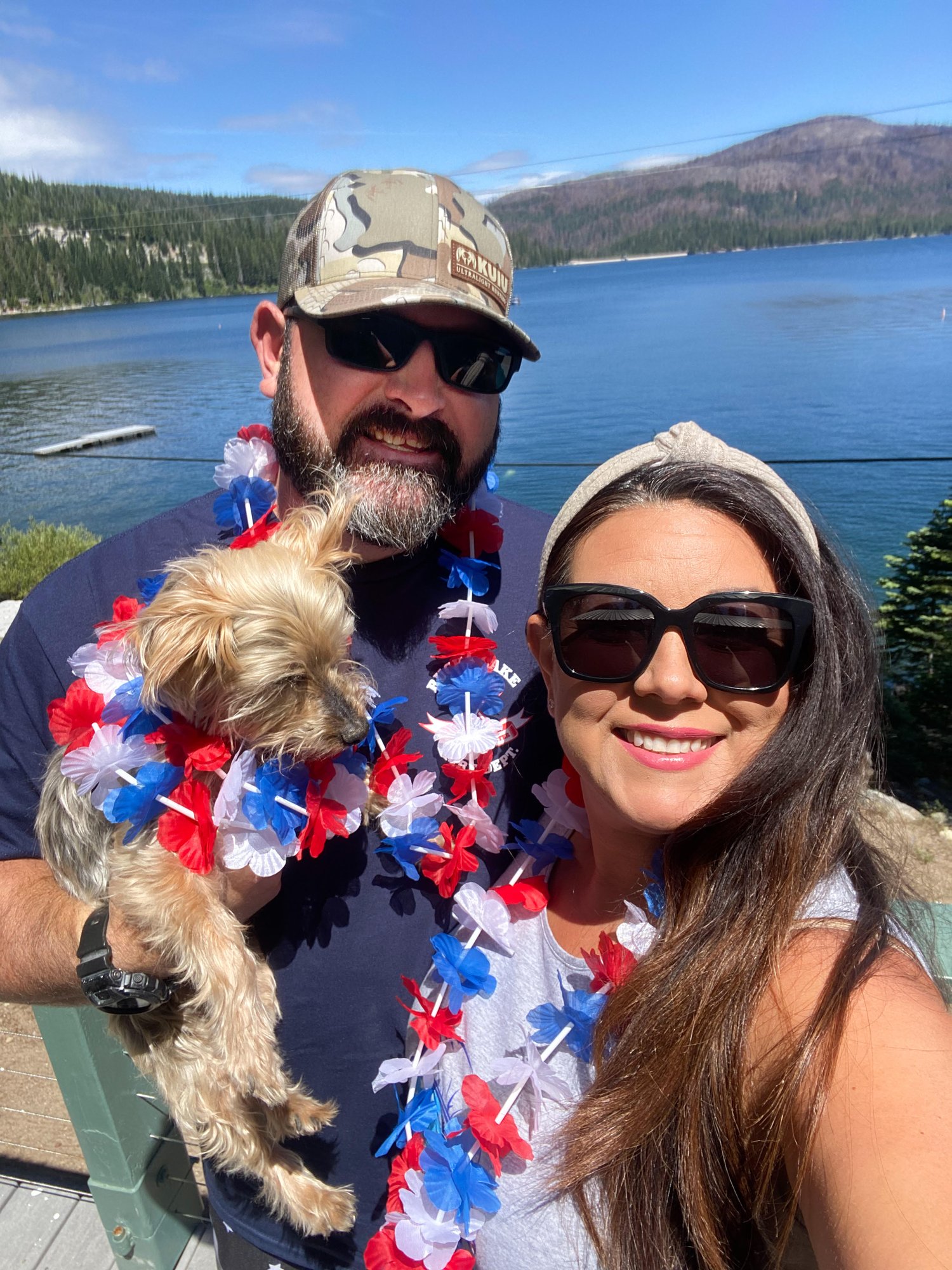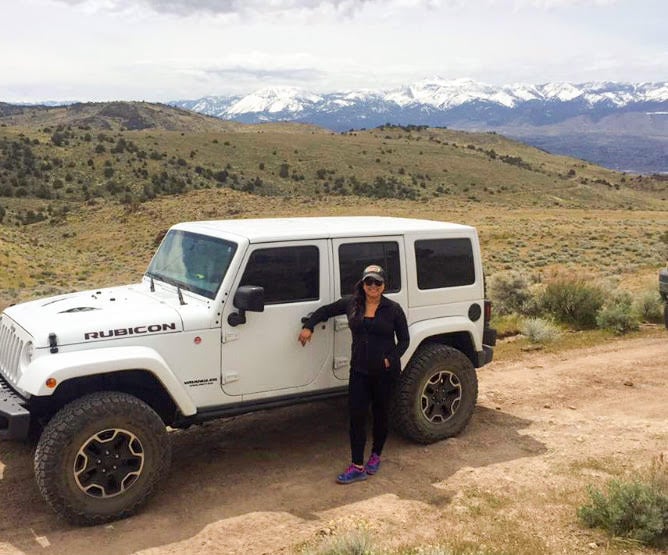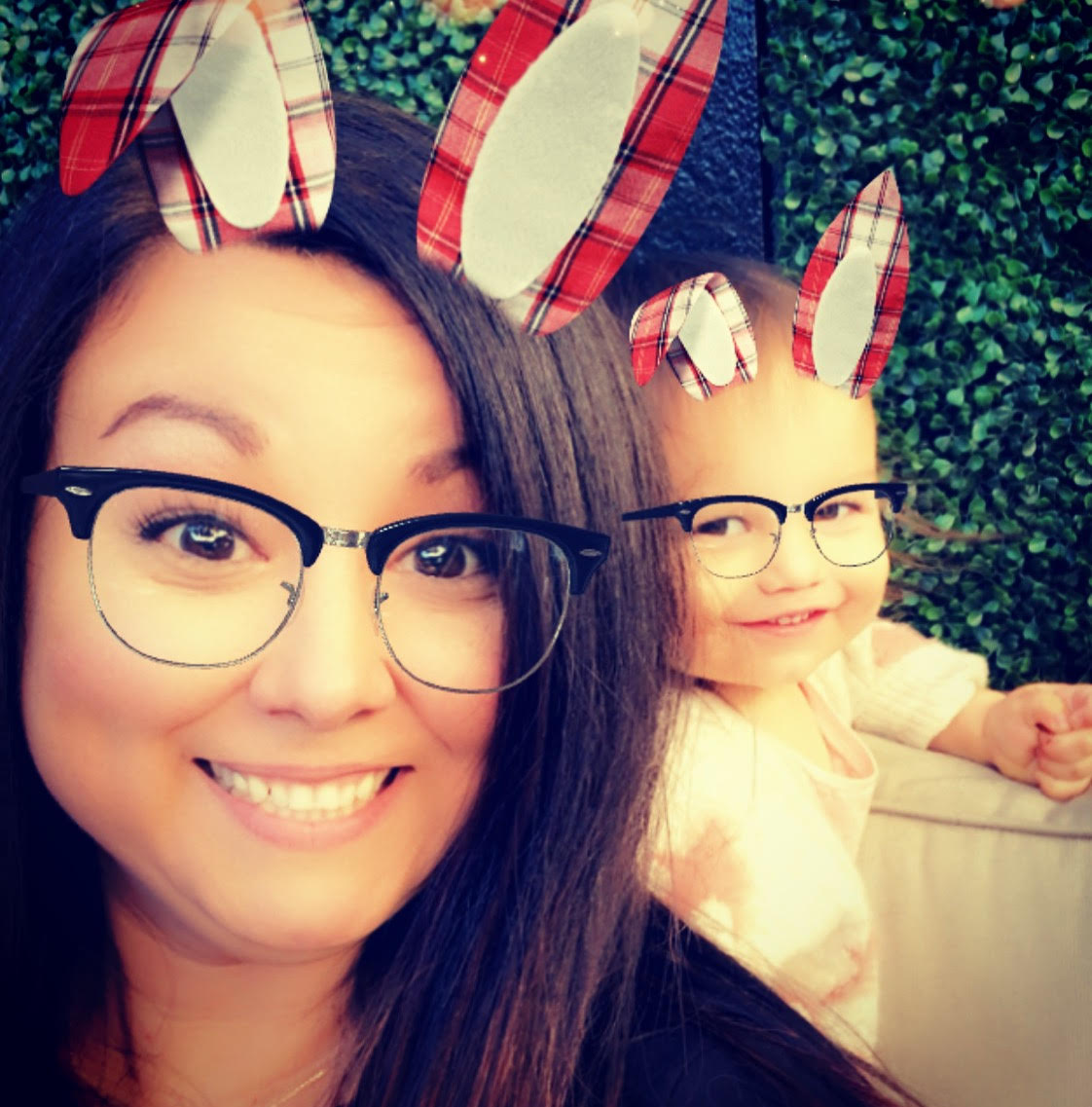 ⚡

Now for the lightning round!

⚡
What is the last TV show you watched?
The Righteous Gemstones

What is the last book you read?
You Will Leave A Trail Of Stars by Lisa Congdon. It's a book I have by my desk that has motivational quotes or stories that are wonderful.

What is the last song you listened to?
Cowboys and Angels by Dustin Lynch

What is the emoji that best encompasses your vibe?
😑


Who is a famous person you'd like to hang out with?
Robin Williams

What is your favorite travel destination?
Bucks Lake, CA
Crafty would like to extend a huge thank you to Natalie for generously sharing her time and insights with us and allowing us to write about her. Thank you so much for all you do for Crafty. We are endlessly grateful to have you on our team.

Crafty Careers
Our mission is to fuel the world's workforce by providing quality office snacks, coffee, and beverages. Ready to join our diverse team to improve the office experience?