Humans of Crafty Chicago: Meet Jeremy Lee
📊Crafty's first Senior Data Analyst📊
Since Jeremy established Crafty's Data Team, data-driven decision-making is now easier than ever.
Jeremy Lee is a busy man. Not only is he building Crafty's Data Team, but he's also earning his MBA at the University of Chicago's Booth School of Business. Oh, and did we mention he also spends his free time traveling and jumping out of planes? Somehow, he finds time to do it all. We sat down for an interview to find out how he achieves the ideal work-life balance and more.

Jeremy grew up about an hour outside of Detroit. As a youngster, he developed a passion for facts and figures, so he decided to study Business Administration at the University of Michigan. Upon graduation, he landed a job in the finance industry that took him to Chicago. Looking for a little more fun and a little less of a corporate atmosphere, Jeremy took his data analyst skills to the tech/startup world, where he worked in various data-focused roles.

One day, Crafty put out a call for a data superstar. Thankfully, our VP of Client Services, Brady Merchant, introduced us to Jeremy. They'd worked together in the past, and he had seen Jeremy's incredible talents up close. With Jeremy on our team, we've learned more about our own data and leveraged it as we make industry-changing decisions. We're also recognizing trends in the industry and taking a proactive approach to our client relationships. So, how does Jeremy help us craft better workplaces by crunching the numbers? Read on to find out!

What attracted you to Crafty?
I first learned about Crafty when I was at my previous job. We worked out of a Wework, and Crafty supplied the office snacks. This individual came in and stocked our kitchen for us daily, and they were so kind and friendly. I was like, wow, this person could just come in, not speak to any of us and stock the snacks and leave, but they were very different in the sense that they interacted with us, talked about what kind of snacks they were bringing in and were a joy to see in our space. That gave me my first impression of the Crafty work culture.

Later, my coworker Brady Merchant took a position at Crafty as the VP of Client Services. After he left, I'd meet up with him and some Crafty employees for happy hours at a bar called Recess in Chicago. Everyone I met there seemed so passionate about their work, but they also didn't take themselves too seriously, which I appreciated. Getting to know some of the folks that way before I joined definitely attracted me to come and work here.

It also helped that Brady had good things to say about Crafty. This is my third job with him so it's clear we do well in the same kind of working environment. If Brady was enjoying it here, I probably would too!
Can you walk us through your role at Crafty?
As the first Data Analyst at Crafty, I focus on three main things. The first element is data architecture. Data architecture is understanding how we collect data from different sources, how we bring that data together, and how we make that data accessible to our end users, whether that's internal stakeholders or external folks.

The second part is working with nearly every team to help them build their suite of metrics, capture what data is most valuable to them, and help them identify areas of opportunity to use data in ways they didn't know were possible. That way, they can use the data we decide to capture to drive their decisions and create better experiences for everyone under the Crafty umbrella.

The third aspect of my role is thinking about our data holistically, or more pointedly, taking our data one level higher. We have a ton of data based on what our clients are consuming in the office. When we collect that data, we have access to trends in our industry, what works in the corporate food and beverage space, and data based on the new norm, which is the hybrid working environment.
Hybrid work affects what people are looking for when they do come into the office and what makes it worth their commute to come in and enjoy the food and beverage perks we offer. Now that we have this unique data, how do we use it to help our clients be proactive as their office environment evolves? What new information can we start collecting today that will make Crafty a better partner to our clients? We are constantly identifying new data to capture, how to grab it, and how to use it to our advantage in the future.
What is the most unique thing about working at Crafty?
For me, it's the amount of ownership and autonomy we have in our roles. People are uniquely passionate about what they do here and genuinely own their processes from start to finish. If something doesn't go well, they don't shift the blame. They do a deep dive into how they could've done things differently.
Everything is a learning experience here. That also means that people seek help for things they don't know how to do, and everyone in any role is willing to step in and help and work toward achieving something together. People at Crafty are always ready to try something new and seek out the person who knows how to help. It's nice to see that humble knowledge sharing between team members, knowing that the more we all know, the better it is for ourselves and Crafty.

What is the most challenging part of your job?
It seems like a cop-out, but the challenge I am facing is how much we can do and how much I want to do all at once. I will always have to weigh priorities when it comes to data. Every department has fantastic ideas that we all know will move the needle, but there's only so much we can do at one time.

As we all know, an overabundance of ideas is a great problem to have. I haven't even been at Crafty for a year, and we're already expanding the data team. It's an exciting time. Everyone is surprisingly passionate about data here. The data we have has always been available, but there hasn't been someone at Crafty dedicated to capturing it. Team leads are very excited to have the data available to them so they can use it to help drive decisions. Crafty has always been a place that makes data-driven decisions, but now that our team has easier access to our data, it helps us move faster and with more efficiency. So, I'm working hard on setting things up and giving the team leads the keys so they can get just what they need.
How has your previous experience in past roles helped you in this role?
I started out in the finance world and then decided to focus more on data in the tech/startup space at two other companies before joining Crafty. I had to learn from everything all around me, whether it was gathering the technical skills needed or learning how to use those skills to dig deeper than collecting surface-level data. My experience up to this point taught me how to identify what's needed from the tools we're using and how to question how we can do more.

When I joined Crafty, I had the opportunity to build the Data Team from scratch. That meant that all the skills that I had picked up were now coming to fruition. I had spent my career coming into a data environment that was already established, and now, I had the opportunity to build from the ground up. I got to choose the software and the processes that we use in order to build the best data-capturing system for Crafty that leaves room for us to grow and evolve. There's a deeper sense of responsibility here to lead Crafty into becoming even more data-driven than it already is and ensure that what we are building is scalable as Crafty takes off and grows.
What kind of tools do you use?
How technical should I go? I'll try and keep it simple. We've stood up what we call a data warehouse through software called Snowflake. You can think of it as a data repository. So all the other software we use as a company, including the data from our website, flows into our data warehouse. From there, we do a lot of cleaning, data modeling, etc. From there, we connect a software called Tableau to the data warehouse. Tableau takes the data from our warehouse and presents it to us however we ask. For instance, if we want to see a pie chart of the most popular sparkling water by market, Tableau speaks to our data warehouse, hosted by Snowflake, and builds that report for us. It can get much more complicated and granular than that, but that's a high-level explanation of how it works.

What kind of office snacks and beverages do you depend on to make it through the workday?
As for beverages, I have to start my day with a black coffee from the office coffee station. That's a must. Then, after lunchtime, I go for a Rishi Peach Green Tea, which is my favorite. I love their tea. Also, interspersed throughout the day, I'll drink a good amount of La Croix. We always have new flavors in the office, so I'll try whatever is new. I just had the Guava Sao Paulo flavor, which is delicious.

As for office snacks, I'm big on any granola bar or jerky that we have. But my staple is two candies after lunch. We have a bin with a random selection of candy, and I try to limit myself to two.
How does Crafty's hybrid working environment work for you?
I love it. It provides me with the flexibility I need. When I go into the office, I get to spend time with people from other teams, which is really valuable, given that my role is so cross-functional. We can hash things out in person, which I think contributes to great ideas. On the opposite side, I get to work from home when I need to focus on building and doing the heads-down work required for my role.

It's also nice because if you're not feeling one hundred percent and are under the weather a little bit, you can stay home and focus on getting stuff done. Plus, it doesn't hurt that if you want to prepare a good meal for dinner, you're at home to prep and turn the slow cooker on as needed. Sometimes, you need all day to sous vide a pork shoulder.

Let's get personal! What does a perfect day off look like for you?
I'd love to start the day with a good cup of coffee and a fresh omelet, preferably made by someone other than me. Then, I would do the New York Times mini crossword puzzle in record time. By early afternoon, I'd like to be on the water somewhere with friends, in any capacity, whether it's a sports activity or sailing on Lake Michigan. Then, for dinner, I'd love a Benihana-type experience. We'll be hungry from a long day on the water, so I'd like to eat a big meal and catch a shrimp in my mouth from a chef in a tall white hat. And then we'd head over to a movie theater with comfy reclining chairs and watch a great film. And, if we're not too tired, we'd hit up a late-night concert.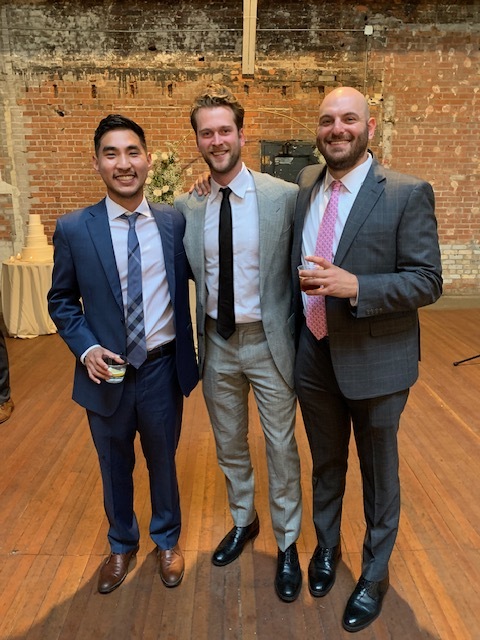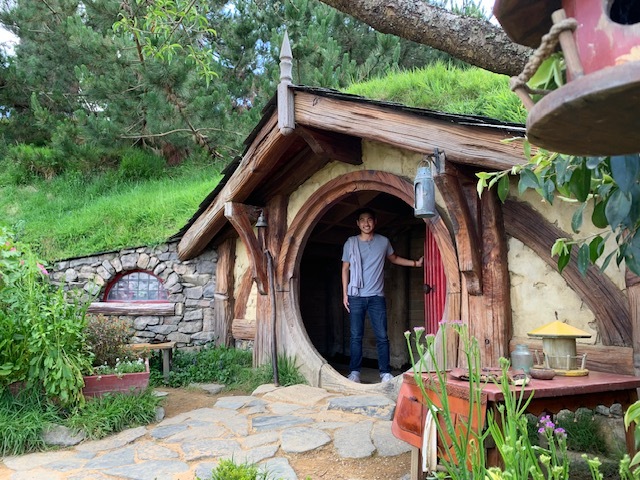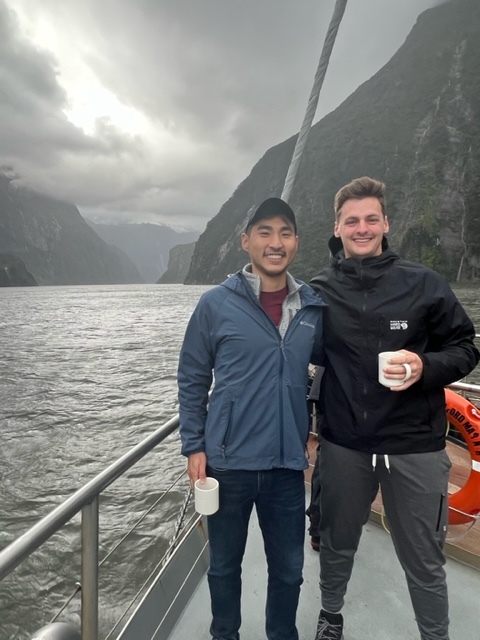 ⚡

Now for the lightning round!

⚡
What is the last TV show you watched?
The Bear

What is the last book you read?
The Storyteller: Tales of Life and Music by Dave Grohl

What is the last song you listened to?
It's Called: Freefallby Rainbow Kitten Surprise

What is the emoji that best encompasses your vibe?
👨‍🍳


Who is a famous person you'd like to hang out with?
Anthony Bourdain

Who was your first celebrity crush?
I think it was Britney Spears.
Crafty would like to extend a huge thank you to Jeremy for generously sharing his time and insights with us and allowing us to write about him. Thank you so much for all you do for Crafty. We are endlessly grateful to have you on our team.

Crafty Careers
Our mission is to fuel the world's workforce by providing quality office snacks, coffee, and beverages. Ready to join our diverse team to improve the office experience?