The future of work: how food can create a safer experience
The global pandemic has brought new safety concerns to light. Food & beverage can play a role in combatting those concerns at work.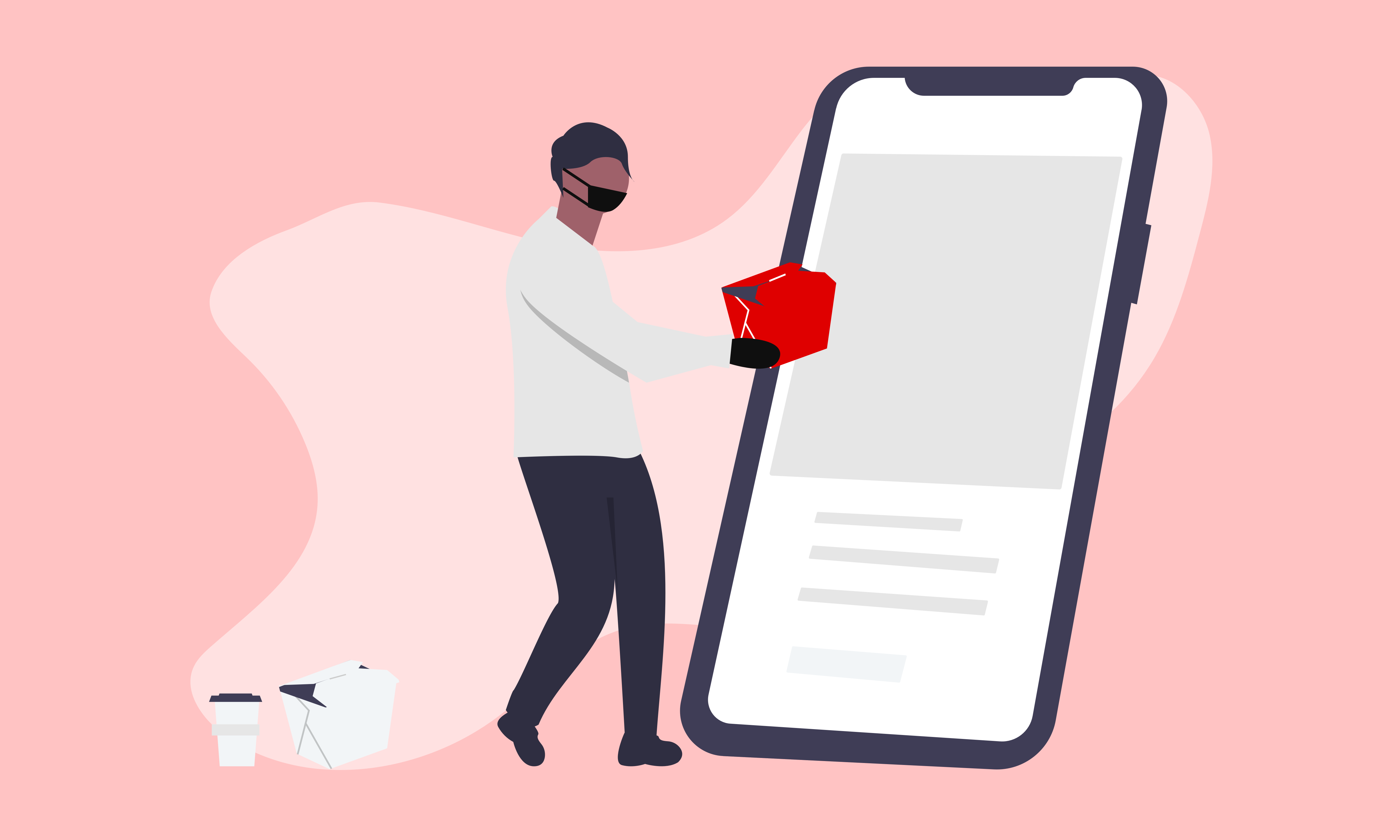 COVID-19 has turned the entire world upside down and brings every previous definition of the 'modern workplace experience' into question.
The discussion around how we work has become a focal point of the global pandemic, and Workplace Teams across the globe find themselves at the center of this conversation.
We've been presented with an extremely complicated set of challenges:
How do we return our workforce safely into in-office operations?
How do we facilitate the employee experience simultaneously across remote and in-office teams?
How do we enable employees to work from home, from the office, or both - and potentially all of the above for the majority of individuals who will likely choose a hybrid model?
How do we enable new recruits to connect with their teams in a fully or partially remote work environment?
How do we coordinate office events and meetings across our teams in a fully or partially remote work environment?
How should we evolve our physical office footprints to accommodate the future?
It's up to us to decide what that future will look like.
At Crafty, we live and breathe workplace food & beverage management, so we decided to share some of our thinking on the future of (eating at) work.
This article focuses on one of the key objectives we seek to achieve through offering food and beverage programs: creating a safer employee experience in the office.
Safety
For workplace food & beverage providers like Crafty, the global pandemic has brought a renewed focus on safety.
We previously lived in a world where daily sanitation was sufficient. Like Elvis, that world has left the building. It's easy to assume that increasingly frequent cleaning and sanitation schedules will be a part of the future of eating at work, but what are the really big changes?
Let's talk technology.
We need to provide real-time transparency into daily operations, so that we can document and report on levels of safety and sanitation. Tracking completion of required tasks will build confidence in the safety of our workspaces, and dashboard reporting of these activities will enable deeper levels of trust throughout your organization. This level of digital documentation also provides a degree of liability management for employers.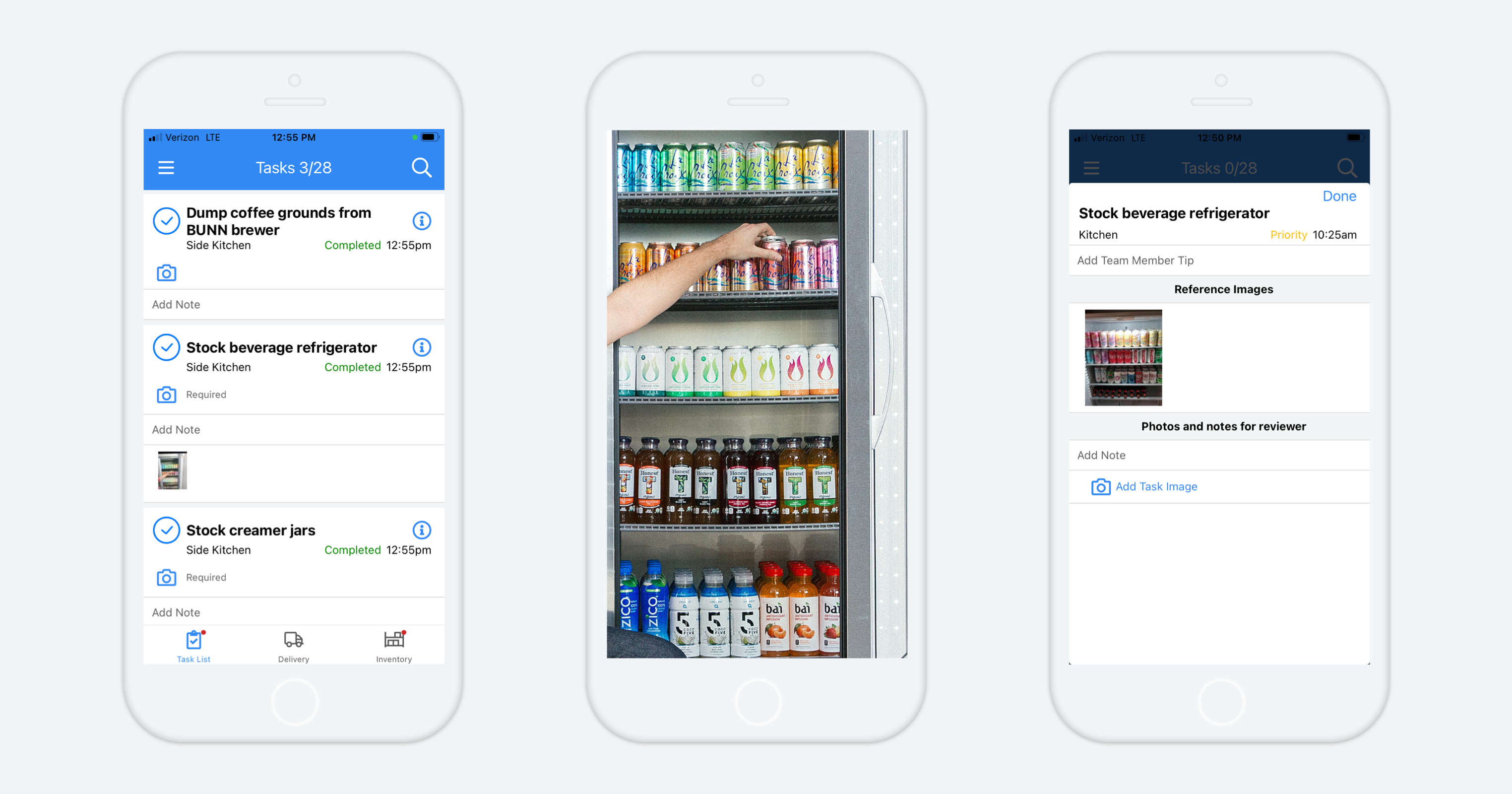 Virtual Browsing
The future will also present new ways for employees to discover the products they want.
Imagine you have a nut allergy. That means you not only can't consume products that contain nuts, but you also may not be able to consume products manufactured in facilities that produce other products with nuts. Before the pandemic, you carefully read the labels of every product you considered eating. When new snacks came on the scene, you were certain to read those labels as well.
We now have new rules of the game. It's important that you find snacks that are safe for you to consume without physically touching the packaging so that you can read the labels.
More office food & beverage providers will offer tools like Crafty's Explorer, which enables 'virtual browsing' for employees.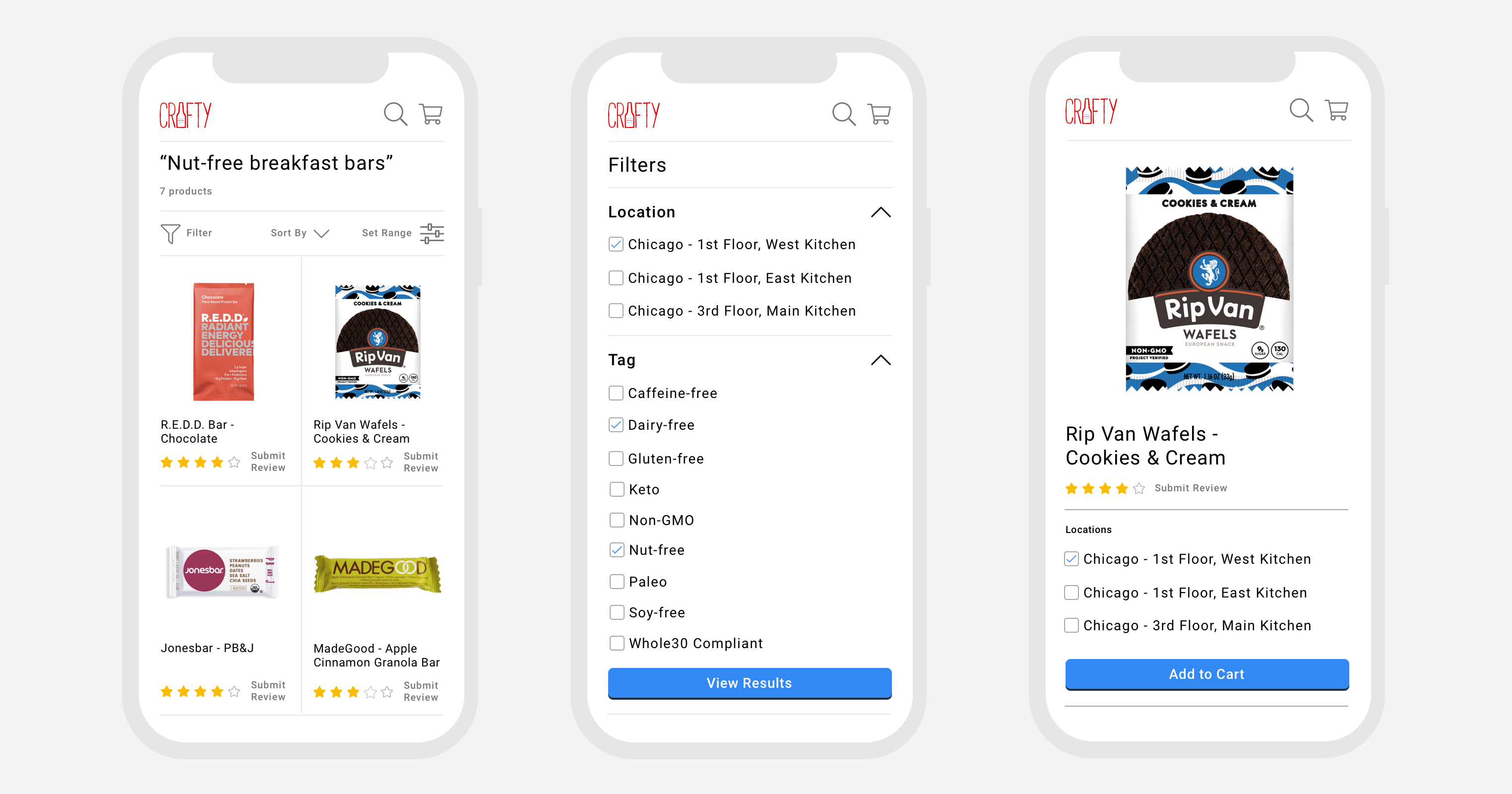 In addition to virtual browsing, other features like 'order ahead' will also become more prevalent. The beauty of order ahead is that you no longer need to wait in-line, nor do you need to place orders in-person.
Features like 'virtual browsing' and 'order ahead' both reduce congestion and help us maintain socially distant food & beverage experiences.
Touchless Machines
Touchless machines are a hot topic in workplace food & beverage, as equipment manufacturers across all categories have rapidly developed and deployed QR-scans and mobile ordering capabilities for their equimpent.
For water machine providers, we've seen providers like Waterlogic develop a foot pedal system for touchless dispensing, we've seen providers like Follett develop a hand-waving sensor for touchless dispensing, and we've seen providers like Bevi develop a QR-scanning system for mobile ordering that delivers touchless dispensing.
Coffee equipment manufacturers like De Jong Duke have developed similar QR-scanning systems for mobile ordering as well.
If we look even further into the future, we will see CPG companies utilize smart packaging to further advance safety initiatives. Currently, that technology is used to monitor ripeness, and spoiling, and in the future, there could even be applications that get into measuring levels of sanitation.
NOURISH

•

COFFEE
Nitro cold brew, regular cold brew, and iced coffee aren't the same! Let's take a look at what makes...