Matterport: The Secret Weapon To Planning Your Office Kitchen & Pantry
In the world of office food service, precision is key. Crafting an optimal office kitchen, pantry, or coffee station requires a deep understanding of the available space, building infrastructure, and workplace flow. Gone are the days of relying on messy scribbles to communicate your vision. Instead, Crafty takes advantage of cutting-edge technology to streamline the entire buildout.
Crafty elevates the office experience across top workplaces, which requires a detailed picture of your space to efficiently plan your office kitchen layout, equipment placement, and product organization. Matterport technology allows us to expedite this process by turning spreadsheets and countless emails into visuals with detailed structural notes and a central place for feedback.
We don't wait to do this until you sign on the dotted line. How can we recommend the right equipment if we don't know where your waterline is? Materport is crucial in crafting your program, so you have all the details necessary to make the best decision for your company.
Let's explore the key details you need to know about Matterport and how Crafty uses it:
Let's get acquainted with the star of this show: Matterport. The tech juggernaut specializes in creating immersive 3D digital experiences for the real estate industry. You've probably seen one in your latest search for an apartment or home.
Their flagship product, the Matterport Pro2 3D Camera, is an absolute game-changer. It captures intricate 3D scans of physical spaces, transforming them into interactive and hyper-realistic virtual tours. Matterport lets you seamlessly navigate through spaces, zoom in on details, and gain a comprehensive perspective of the environment from various angles.
Crafty centralizes your company's global food and beverage program with reliable service and premium products managed in one platform. We don't just give you a few snacks or drinks to throw haphazardly in your breakroom. We provide your employees with an elevated office kitchen and pantry experience that is worthy of those "Things At The Office That Just Make Sense" TikToks.
Our on-site service teams manage your office food service from orders to deliveries, inventory, and merchandising with style. While we do the heavy lifting (literally), you can scale a valuable employee perk by getting a birds-eye view into your program in one dashboard. Inside you'll find insights into operations, consumption, budget tracking, and more.
Basically, we ensure every office kitchen across your company is an experience employees can count on to improve their day in the office while extending your team's bandwidth.
Before making our partnership official, our team must understand the space we're working with. We can't create those dreamy office kitchens without a solid understanding of the layout, structural infrastructure, or employee foot traffic.
Matterport makes this tedious task ridiculously simple. We send the Matterport camera into your space to create a digital blueprint we can use to build the ultimate employee experience. Big or small, Matterport can help visualize your existing spaces or help you plan a new office's entire office kitchen layout from scratch.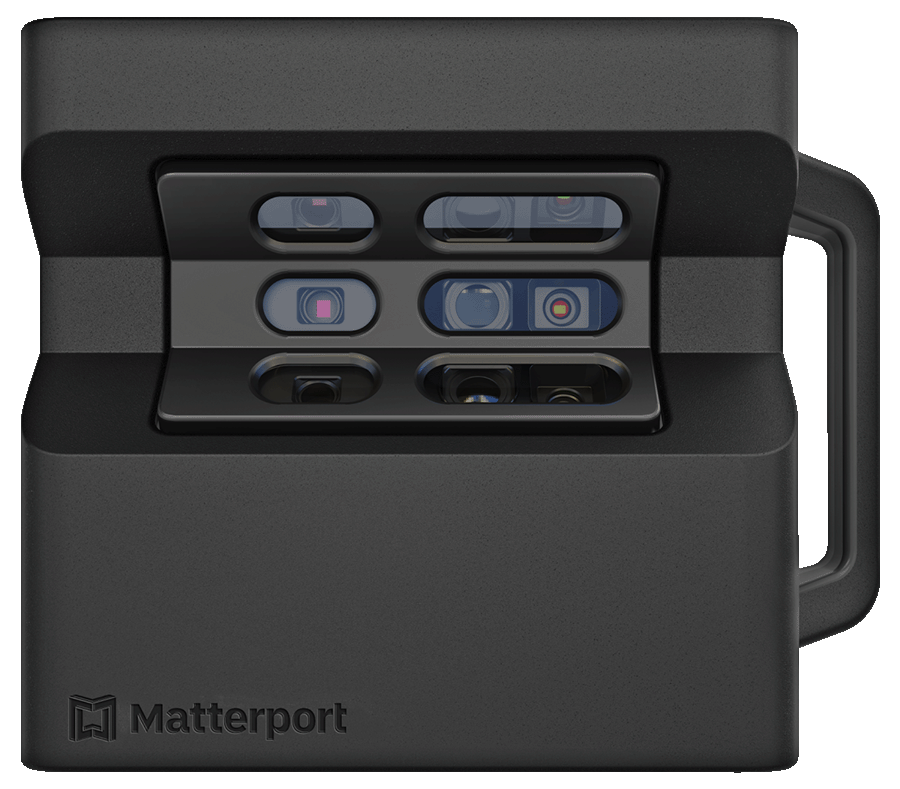 Once we have our detailed 3D model, the fun begins! We know exactly what to expect and can start choosing the best equipment, organizational accessories, and products for your space. While we work our magic, you get a head start on any building approvals or structural updates needed to create your ideal office kitchen such as adding water lines.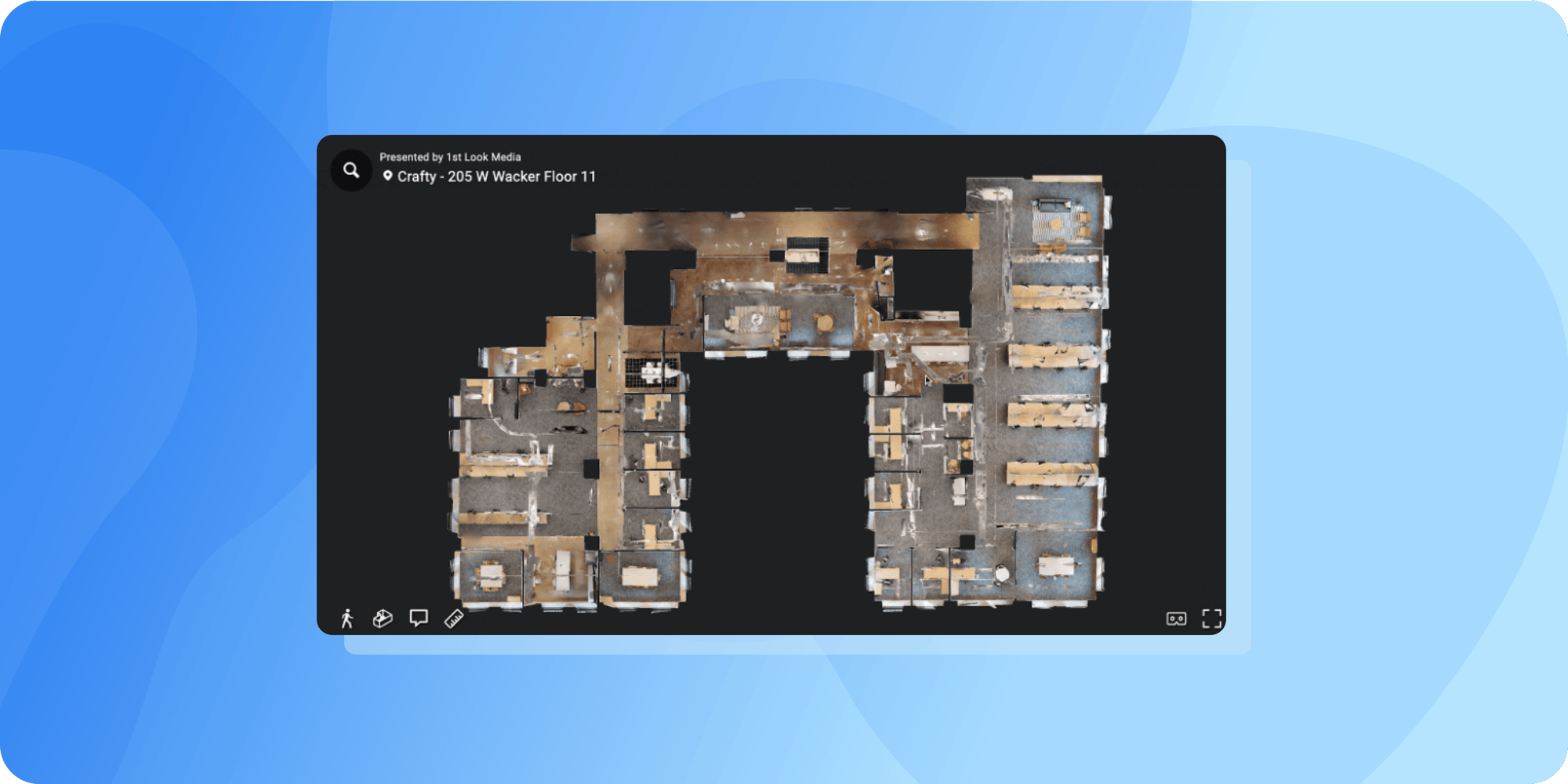 1. Office Layout Design Made Easy
Creating the perfect office kitchen layout can be like tackling a giant jigsaw puzzle. And let's face it, we're all over puzzles after 2020 — am I right?!
Your office kitchen has so many micro-stations, making it easy to hyperfocus on tiny details without realizing the impact. For example, putting the Bevi machine in a tight hallway blocking access to the fridge could cause an office traffic jam. Choosing the wrong fridge across from your island may make it impossible to open the doors fully. These are the challenges Matterport can solve before it impacts your employees' experience.
Matterport's 3D wizardry gives us a virtual environment to brainstorm ideas and experiment without breaking a sweat or your bank account. It allows you to zoom in on one puzzle piece, and then you can zoom out to see the entire picture.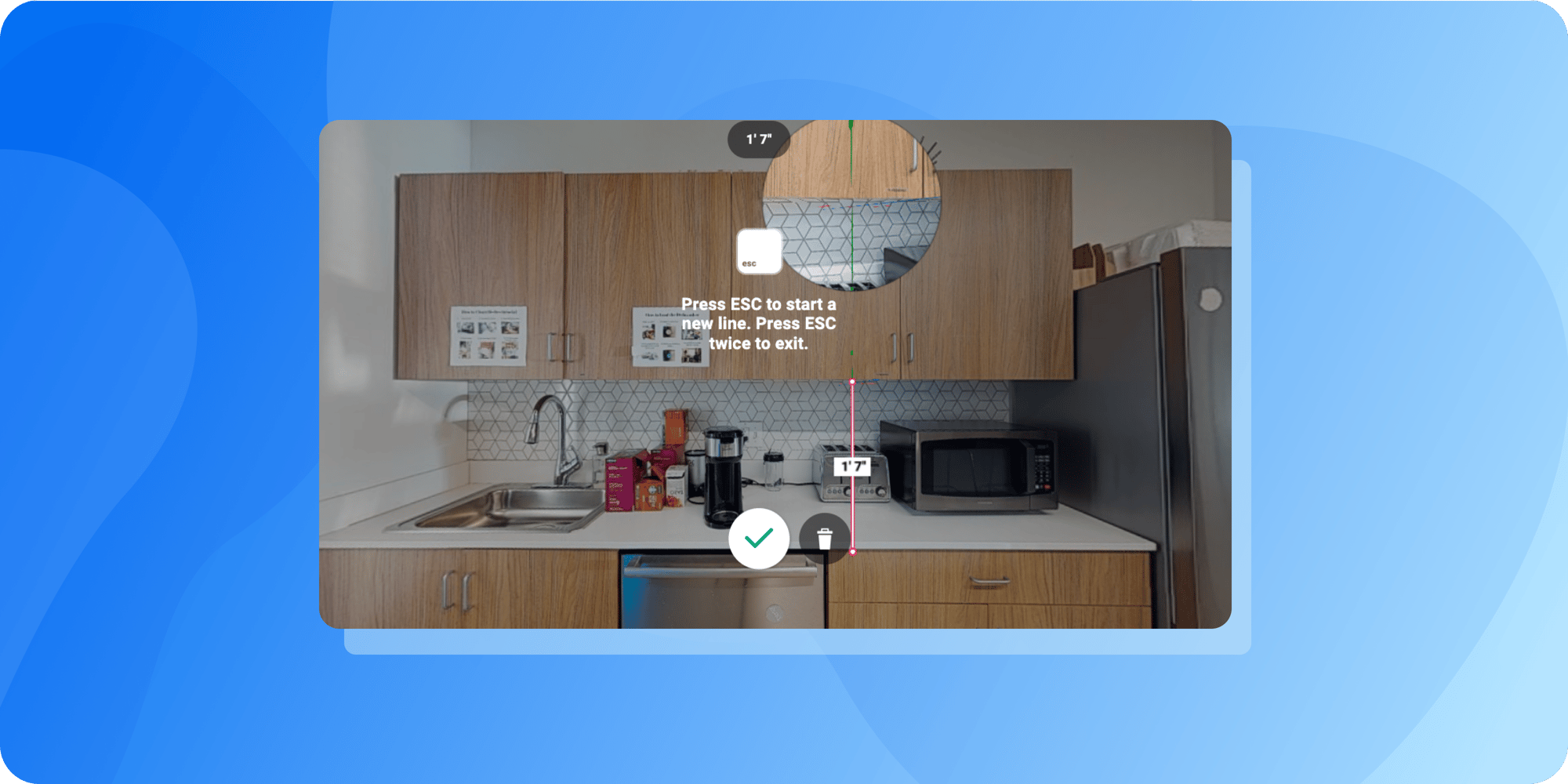 2. Structural Insight For Smart Planning
Time for a real-life game of Tetris, and you don't just get to start over when things don't fit perfectly.
Imagine you're an exec who's itching to introduce a fancy drink machine into your office kitchen. You love it, you know your employees will love it — and, in turn, love you for it — and what you're eyeing is within your budget. (A Bevi or bean-to-cup coffee machine, perhaps?) You order it, everyone celebrates, and then the day it arrives, it can't be installed.
It doesn't fit under the cabinet, and to your shock, there isn't a waterline or drain to support it. This was the centerpiece of your kitchen, it's non-refundable, and now you have to wait weeks or months for the replacement to come in. Not to mention, you'll have to break the news to your finance team…thoughts and prayers to you.
With Crafty, your Matterport's 3D rendering has all those details outlined from the jump, from measurements to structural necessities. You'll know exactly what will work in your space and know exactly what needs to happen to make what you want work. This crystal-clear insight ensures your equipment is handpicked and placed with precision, guaranteeing a seamless experience.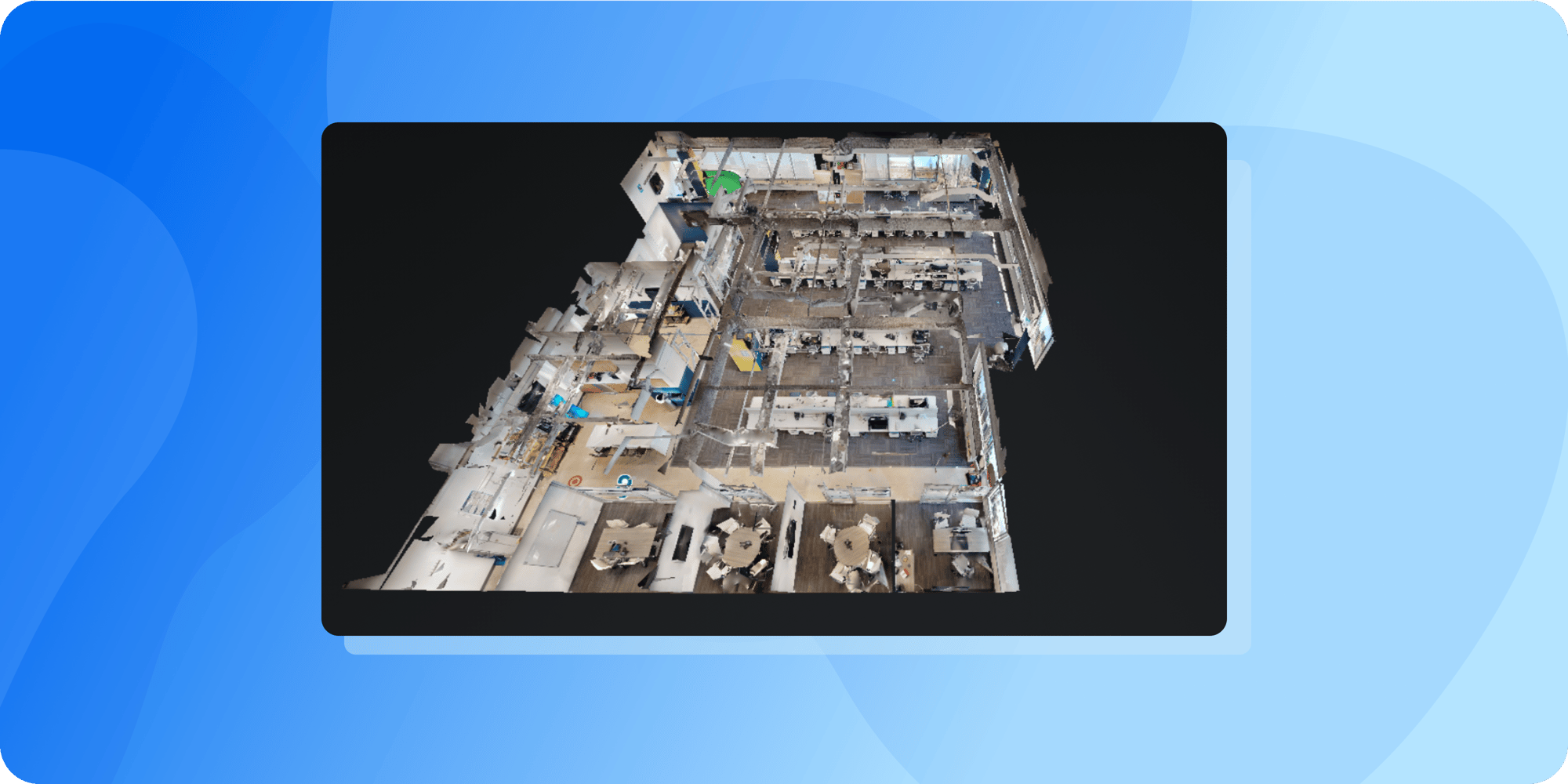 3. Collaboration Made Easy
Raise your hand if you struggle to visualize spoken or written concepts. Even if you're not a visual learner, having a clear picture showing how our plans will enhance your office space can help get everyone on the same page. Remember, we're all in this together — but too many kitchen cooks can ruin even the best-laid plans.
When you're part of a project team tasked with revamping your office kitchen, ideas can get convoluted, quickly bouncing back and forth from person to person. Traditionally, collaboration means endless meetings, email chains that stretch to infinity and beyond, and a cloud of confusion hanging over the project — but not with Matterport in the picture.
Their tech provides a digital space within the 3D rendering where everyone can gather. It's like a virtual brainstorming board (think Asana or Trello) where team members can add notes, scribble mock layouts, and share ideas. Picture everyone huddled around the same 3D model of your office kitchen, discussing and brainstorming together. This is the epicenter of truth for your project, ensuring everyone's working from the same playbook.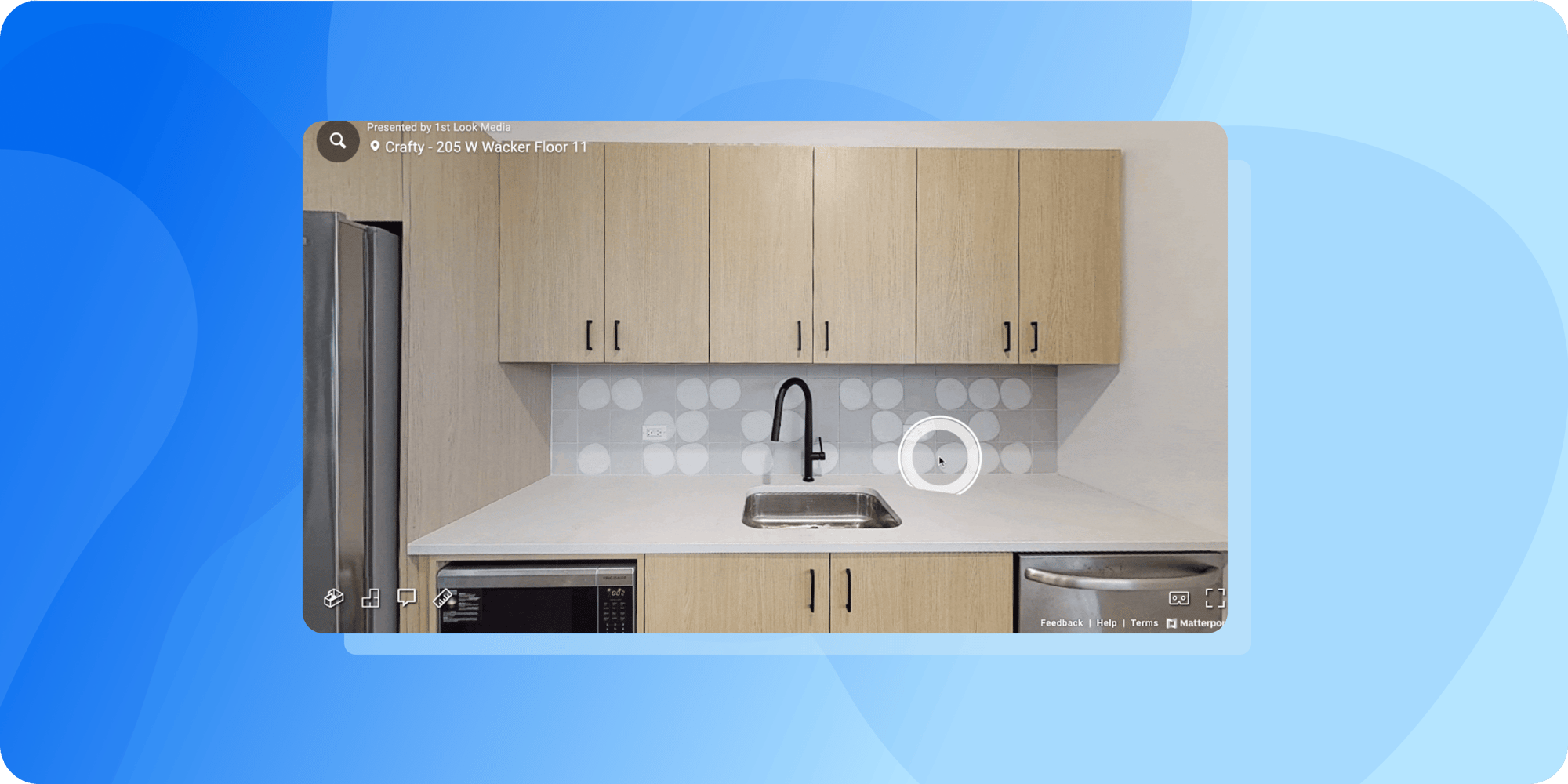 4. Enhanced Efficiency
Time is money…and who wants to spend hours debating the merits of moving the fridge to a different spot if the spot you picked initially doesn't even have a waterline nearby? Or dealing with human errors caused by mismeasuring? As anyone who has used a tape measure (with or without a competent partner on the other end) can attest to, accuracy matters. Using the Matterport Pro2 3D Camera practically eliminates human error when measuring, adding an extra layer of efficiency to the entire process.
Oh, and that digital gathering place we mentioned earlier? It also gives your team and ours better efficiency when working together. Instead of using a million different docs to track plans, measurements, budgets, and more, everything is in one easy-to-navigate space that's accessible to everyone. Decisions can get made faster, and you'll be sipping espresso in your new digs before you know it.
Crafting Better Office Experiences with 3D Tech
Our goal at Crafty is not just to stock snacks and coffee; it's to optimize your workplace environment. By embracing Matterport 3D renderings, we're taking our commitment to the next level. When you work with us, you'll witness our dedication to enhancing your office food service experience firsthand.
With our innovative approach and Matterport's cutting-edge tech, you can expect a workplace that's well-stocked and perfectly tailored to your needs.

Ready to craft a better workplace?
Crafty streamlines your office food and beverage operations while helping you make data-driven decisions and elevate your culture.