Humans of Crafty: Meet Flynn Huntley, Delivery Specialist
A globetrotting former teacher shares the lessons he's learned on the road with Crafty.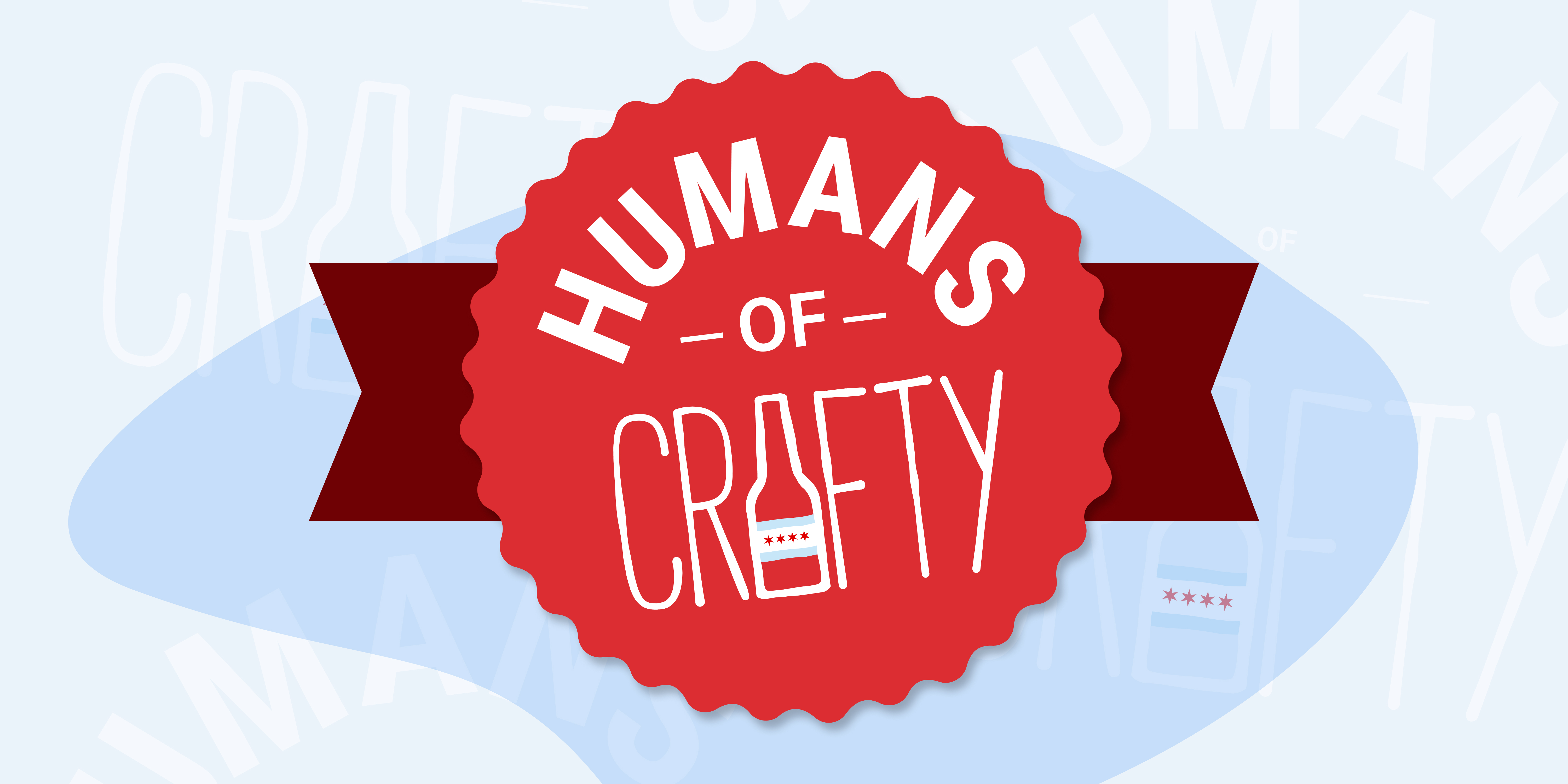 Welcome to our new blog series, Humans of Crafty! Each month we'll help you get to know one of our talented, unique, and hardworking Crafty Crew members. You'll learn about their distinct career paths, what life is like at Crafty, and why their roles are vital to Crafty's success. Don't worry, it's not all serious business around here. We make sure to grill our subjects on life outside of work, musical tastes, and, of course, favorite snacks.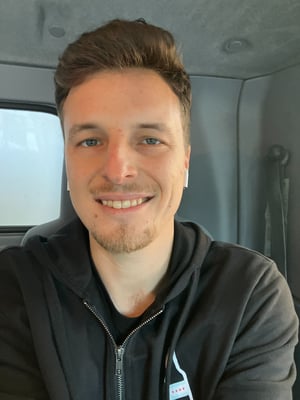 Today we're catching up with Delivery Specialist Flynn Huntley, a lifelong explorer. The Oakland-native has lived in the Philadelphia area; Richmond, Va.; Louisiana; Manchester, England, and; traveled to even more cities around the globe. After completing his postgraduate studies at the University of Manchester, Flynn decided to become a teacher, sharing his love for English and History in classrooms across Spain and the U.S. While he enjoyed nurturing young minds, he found himself missing the Bay Area and hungry for a career that allowed him to step away from the desk and see more of the world around him. Soon after, he became a Delivery Specialist with Crafty. Now, he says he's "found his home."

As a Delivery specialist, Flynn spends most of his days on the scenic roads of Northern California delivering food, beverages, and outstanding customer service. He's instrumental in keeping clients' kitchens stocked and happy and skilled at performing maintenance on kegerators and those coffee machines that are oh-so-hard to live without.

We asked Flynn about his adventures on the road with Crafty, his life outside of work, and, most importantly, his first celebrity crush.
You've had an exciting career journey that's taken you around the world. What attracted you to Crafty?
To be honest, I hadn't heard much about Crafty before I applied. I originally discovered the job listing on Indeed, and after I interviewed, toured the Warehouse, and met the people I'd be working with, I got a really great feeling about the company. I was also attracted to Crafty's mission to "craft a better workplace." Since I joined, I've seen that ethos doesn't just apply to clients, it's the standard for how we operate in our own offices as well.
In your opinion, what is the most unique thing about working for Crafty?
The positive work culture. It's completely legit. No BS. And that is really refreshing. They live up to their values, and that good energy is present in the team members.
Walk us through a day in the life of a Delivery Specialist.
Our clients engage with Crafty between three tiers of service across their workplace locations: Concierge, Delivery+ ("delivery plus") and Drop & Go. So while my job is to always ensure we're delivering the right products and equipment on time, my role flexes across locations depending on the type of service needed.
For our clients' Concierge locations, there is a dedicated Crafty team member who is an extension of our client's workplace team. They're onsite every day the week, taking care of all the stocking, organizing, and servicing of food, beverages, catering, events, and equipment on behalf of the client. I think of this person as my partner in a relay of delivering an exceptional client experience. While I ensure an accurate, smooth and easy drop-off, I'll pass the baton to our Crafty Crew member to complete the collection, restocking, and day-to-day service.
Delivery+ client locations are typically smaller offices that don't require an onsite member, so I'll handle bringing the delivery inside the office. I'll do a quick re-stock of products, making sure things look neat and appetizing, and place any orders needed in our Operator App. I really enjoy participating in that side of delivery because it allows me to build strong, friendly relationships with the client.
For remaining Drop & Go client locations, it's basically in the name! I deliver all shipments to the appropriate storage room or common area and "drop and go" to my next site.
Your days start at 4:30 am. How has the transition to early mornings impacted you?
Fortunately, I only have a 10-minute commute. So I can wake up at four, make my coffee, get ready quickly, then head down the road to the warehouse. The early mornings take some getting used to because you have to go to bed so much earlier. But at this point, I've built a nice routine. I usually work eight-hour days, Monday through Friday. I finish around 1 pm and I truly value the time that I have in the afternoon to do things or, more than likely, to simply do nothing at all.
What is the most challenging part of your job?
Remembering all the small details. If you're driving to a new client site, parking can be difficult, and sometimes you have to find unique ways to deliver the product. Those types of things can cause some stress because you don't want to get a parking ticket, or worst case scenario, get towed!
Do you feel supported during those difficult moments?
Absolutely! My supervisors are a great source of support. We are usually given all the information we need ahead of time but there are some cases where we can't anticipate what the delivery will be like before we arrive. I think it's in those circumstances I realize just how much my team has my back and we are usually able to come up with a solution pretty quickly.
How have your past experiences helped you succeed as a Delivery Specialist?
As a teacher, you learn to have a lot of patience. That's really important when you're driving a big truck on the highway, and when you're working on busy client sites. While it wasn't always a strength of mine, I can say teaching helped me develop that muscle very quickly. It's always good to be a little more patient.
What kind of Crafty-supplied snacks and beverages do you depend on to make it through the workday?
Cold brew is a must. I particularly enjoy the La Colombe Triple Draft. As for other snacks, I usually have Belvitas for my 4:30 am start or Jimmy Dean breakfast Croissants.
Let's get personal! What's a typical day off look like for you when you have zero obligations?
I'm no longer in my 20s so I don't have the energy and the motivation to go out as much as I used to. I am married, my wife's name is Amy and we have a 13-year-old miniature Pinscher named Kyrie who we rescued around Thanksgiving in 2021. When I come home tired, there's nothing better than relaxing with those two. We watch YouTube and Netflix and I go to bed on the earlier side. I do like to socialize on the weekends when I have more energy.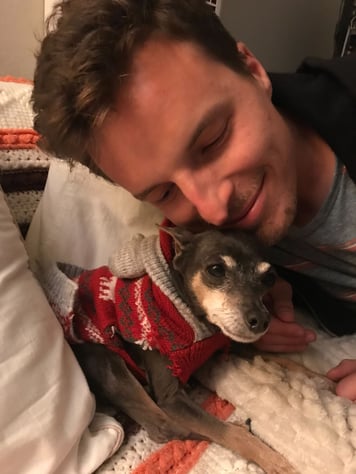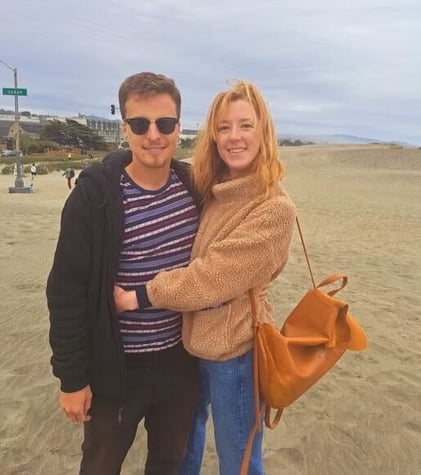 ⚡

Now for the lightning round!

⚡
What is the last book you read?
I'm almost finished with The Stranger by Albert Camus.
What is the last song you listened to?
"Don't Let Me Down" by Oliver Tree
Who was your first celebrity crush?
Sandra Bullock
And finally, which famous person would you most like to hang out with?
Slavoj Žižek– he's a Slovenian philosopher! I don't subscribe to everything he says 100 percent, but I think he's an interesting person.
Crafty would like to extend a huge thank you to Flynn Huntley for so generously sharing his time and insights with us and allowing us to write about him. Thank you so much for all you do for Crafty, we are endlessly grateful to have you on our team.

Interested in joining Crafty?
Our mission is to have a positive impact on everyone we work with: our clients, partners, community, and especially our employees. We have a diverse, high-powered team, and our way of working is dynamic, fast-paced, and just plain fun.